Roger Espinoza is kinda cool.
Roger Espinoza is a Honduran born Professional Soccer Player who has played in 44 international matches for his home country's national team including an Olympics (2012) and 2 FIFA World Cups (2010/2104).
Roger Espinoza currently plays for MLS' Sporting KC and is the owner of 2 US Open Cup Championships (2102/2015) as well as an FA Cup in the English Premier League while playing for Wigan Athletic (2013).
Roger Espinoza is bilingual (Spanish and English), listens to hip-hop music ("No Days Off" by Fetty Wap is cued up), enjoys snowboarding (restricted for now due to his contract), owns a tough-looking British bulldog (named Chulo), and has a mohawk that most young men (and women) would admire.
Roger Espinoza is cool.
The MLS off-season officially began on Tuesday, December 7th.
Seventy-Two hours later, at 3am, Roger Espinoza awoke in his Kansas City residence, and began what would be a 20-hour travel expedition to Central Honduras. His trip goal was not to bury his missile-like shot in the back of a net, but to partner with KC-based international charitable organization, Unbound. This match of Espinoza and Unbound is hosting a weekend's worth of soccer clinics for the Unbound sponsored children of Santa Barbara.
5 hours of flying led Espinoza to his homeland where he was greeted by hundreds of fans: Photo opportunities, questions to answer, shirts to sign, oblige fans the chance to be around their Honduran hero.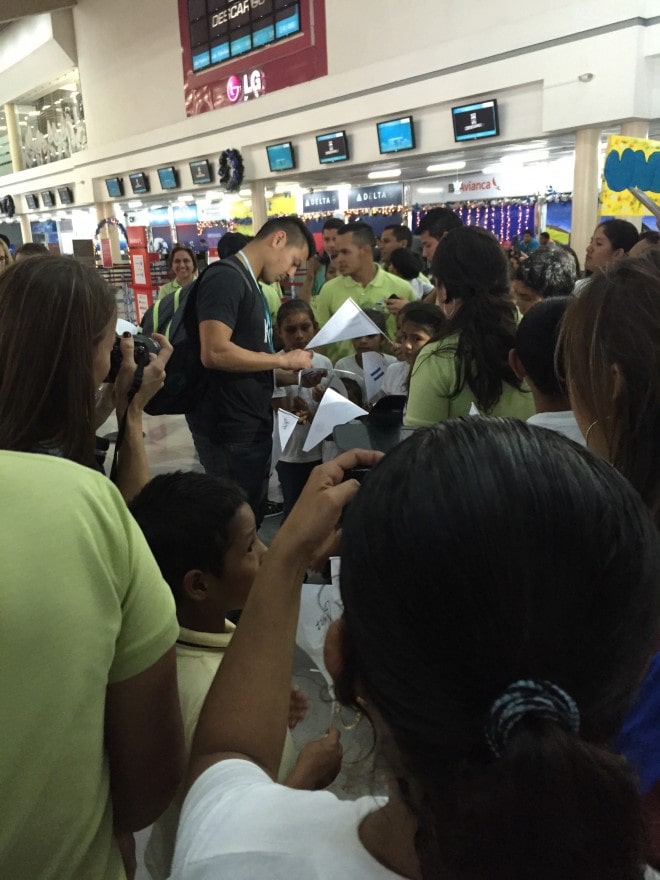 After granting each and every wish, Espinoza and the Unbound team began their 100km drive to the town of Santa Barbara. About half-way into the ninety-minute drive, traffic stopped on the two lane highway connecting Honduras' 2
nd
largest city, San Pedro Sula to Santa Barbara. The road was closed due to a car accident many kilometers ahead.
For the next 4hours, Espinoza did the exact same thing he did at the airport terminal, only this time at a gas station on the side of a road somewhere between origin (airport) and destination (hotel).
Roger Espinoza was at the Puma Gas Station.
Word spread.
Fans began to appear: photos to take, shirts to sign, hands to shake, and again just hang around his fellow Hondurans.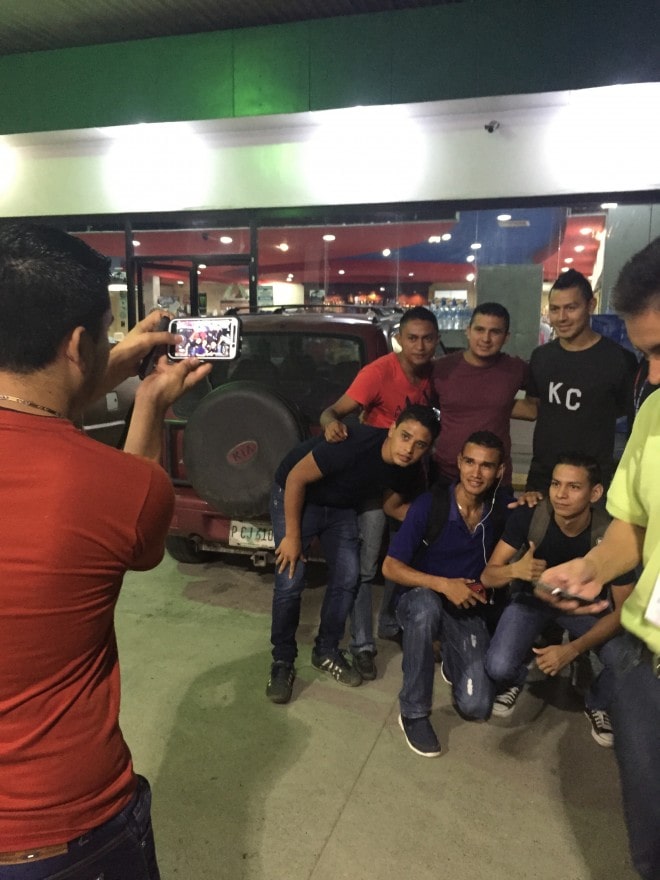 Espinoza entertained each and every fan around the gas pumps… for hours … even as he received the tragic news of a fallen national teammate.
A few hours north, soccer star, Arnold Peralta, was murdered in the city of La Ceiba around the same time that Espinoza chatted with his fans. Espinoza received the news, retreated into the shadows to take a moment, gathered himself and continued the community outreach that brought him home. He was sad and felt hurt, but you could only tell if you looked closely. He treated each man, woman, child that approached like a close family member giving them all his undivided attention.
Roger Espinoza is kind.
Twenty hours after Espinoza left his home in Kansas City, he entered his hotel room in the mountains of Honduras on the eve of his most exciting day as a pro.
In front of three hundred fans including one hundred kids attending his soccer clinic at Estadio Municipal Argellio Sabillon, Roger Espinoza stated "I am more excited today than before any National Team game." The children's cheer bounced off the sides of the Santa Barbara Mountains.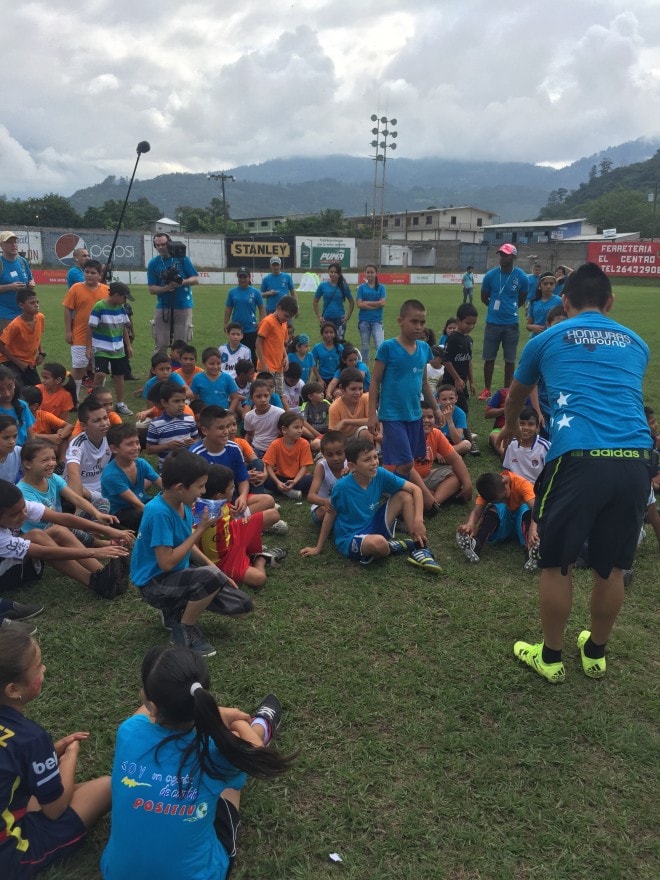 Friendly (soccer term) Reminder: Roger Espinoza has won 2 US Championships and an English FA Cup, represented his country in the Olympic Games, and played in 2 FIFA World Cups, his sport's largest tournament, yet his nervous energy was higher today than any previous time in his soccer career.
For 3 Hours, Espinoza instructed, entertained, answered to the children. Each kid couldn't get enough of him and he, in turn, wanted even more of them.
"I don't know who's helping who here. Is it me motivating them? Or is it they who are lifting me up?" from Espinoza's mouth to the ears of his weekend travel team. "I'm grateful," he finishes just the way he would a shot on the international stage.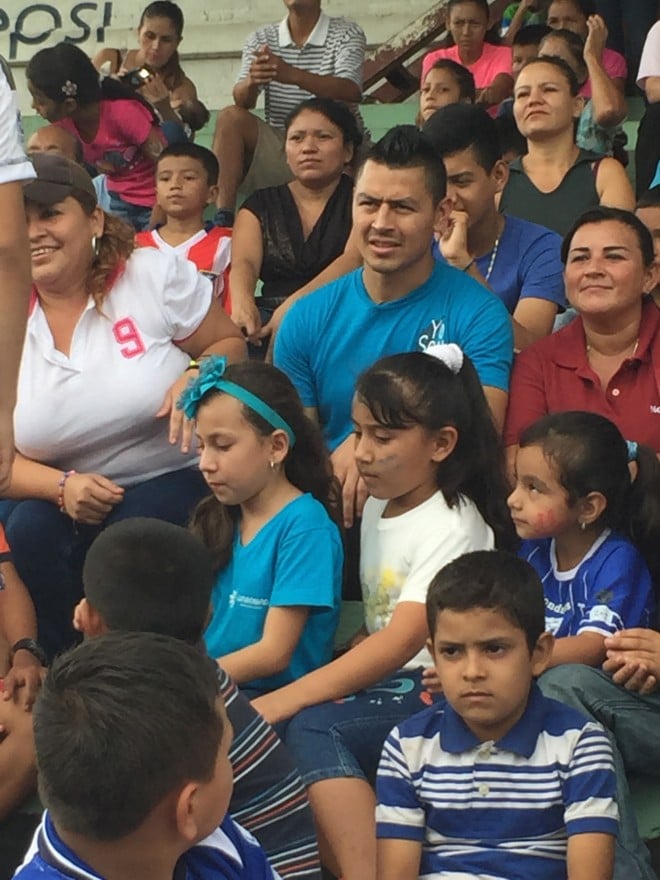 For another hour, he sat with the local media. Of course, he answered every question under the burning Central American sun. One reporter asked Espinoza why here? Why now? It's the off season. You could be on a beach, relaxing, or at your home in the US, you could be anywhere, yet you choose to be hosting a soccer clinic for the youth of Honduras. Espinoza humbly and succinctly answered, "This … is where I want to be."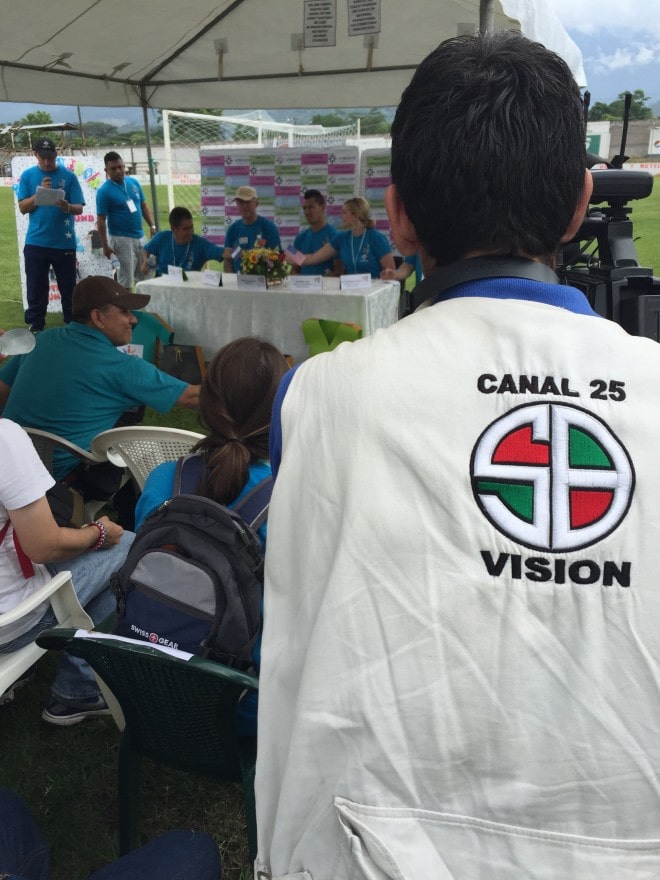 The second half of the day, he danced in celebration while visiting with the
Unbound Sponsored Families
in the villages of Honduras. As the sun disappeared, Espinoza continued to give of himself until darkness forced him down from the high Honduran hilltop.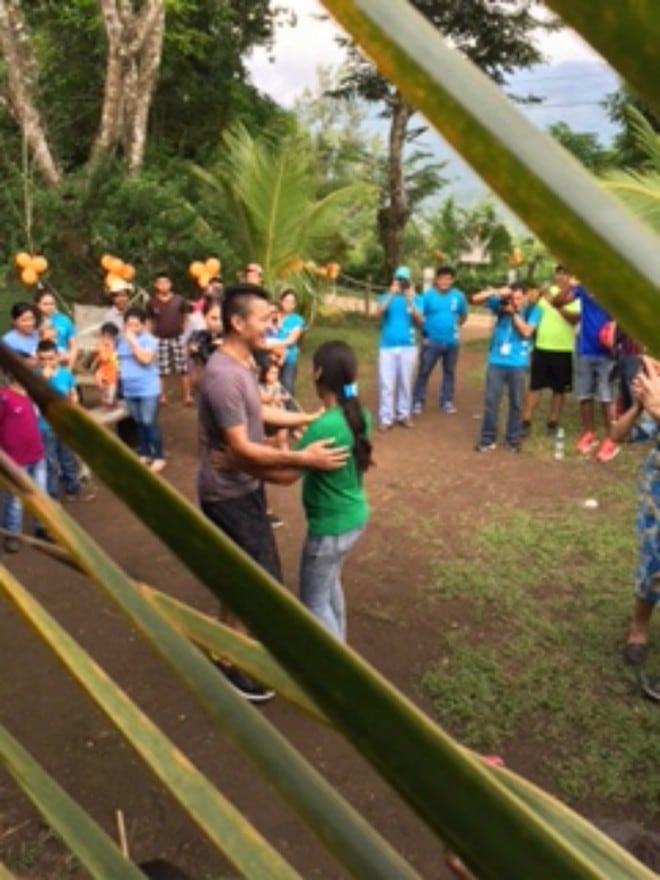 Later that night, Roger Espinoza met with the 2015 High School graduating class of students from the Unbound program. His words were thoughtful yet firm, "Do what you love, work hard, and make our country better. It's our responsibility to do so. I'm here to help."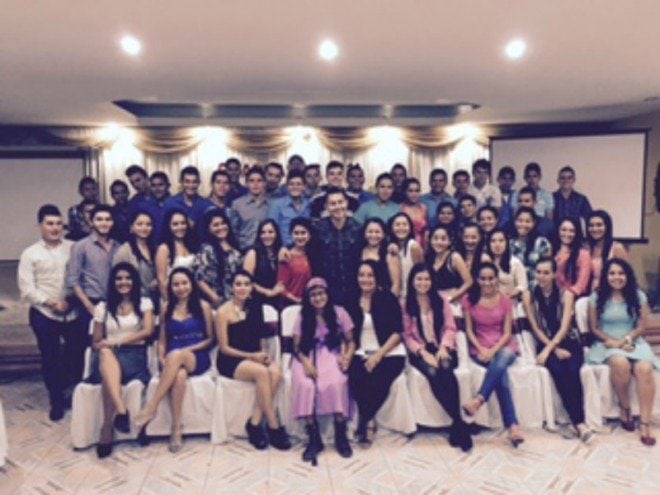 You see, Roger Espinoza is kinda cool.
Disclaimer: I'm proud to be partnering with Unbound on this trip to Honduras. I am travelling as their guest. You can find out more about this wonderful organization at Unbound.org. Please continue to check back over the next week to read regular updates on our travels as well as more on Unbound. Thank you for reading.