Ok, friends…no more excuses. This is the year we take back control of our days. No more running around like a crazy person. No more succumbing to the chaos and finding yourself starting and ending your day in a state of disarray.
I've always believed the key to making changes – or in this case with the beginning of a New Year – resolutions – is to make them easy. If you try to make ten gargantuan changes all at the same time, you are bound to fail.
So, as we flip the calendar, and, in turn, flip the page on some of our bad habits, I thought it would be great to get back to basics. Let's start here:
New Year, New Morning Routine
In starting here, we are going to make small changes that will have a BIG impact. You with me? I thought so.
Early is better – I know, I know…being a night owl has always been my thing, but I'm realizing I'm far more productive – and peaceful – when I'm awake to see the sun rise. There is something magical in the quiet of the early morning. It allows me to wrap my brain around the day and do it alone.
Gratitude and Intent – I am a kinder, gentler, more peaceful person when I give myself the gift of gratitude and set intentions for my day. Putting my first focus on the good in my world clears my mind to prioritize appointments, work, errands and my family.
Energize Yourself – there is a reason you have long heard the phrase, "breakfast is the most important meal of the day"…because, quite simply, it is. Feeding your body after you have fed your soul allows you to tackle the day with a sharp mind, improved overall nutrition and the energy you need. If you are anything like me – once your morning gets going, you don't have a ton of time. Between getting myself ready and the small people fed, lunch-boxed, bag-packed and out the door….there isn't a ton of time.
Good news – I have just the suggestion you need.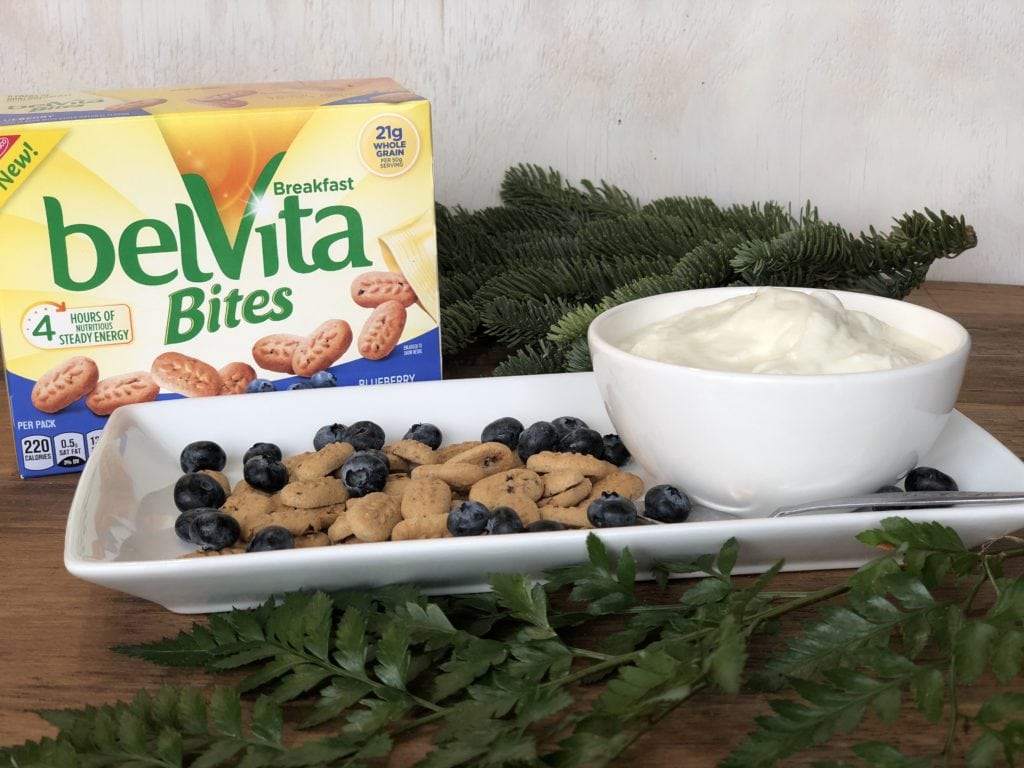 belVita Breakfast Biscuits
and
belVita Breakfast Bites
are baked in just such a special way that they are formulated to steadily release nutritious, steady energy in to your system for FOUR hours.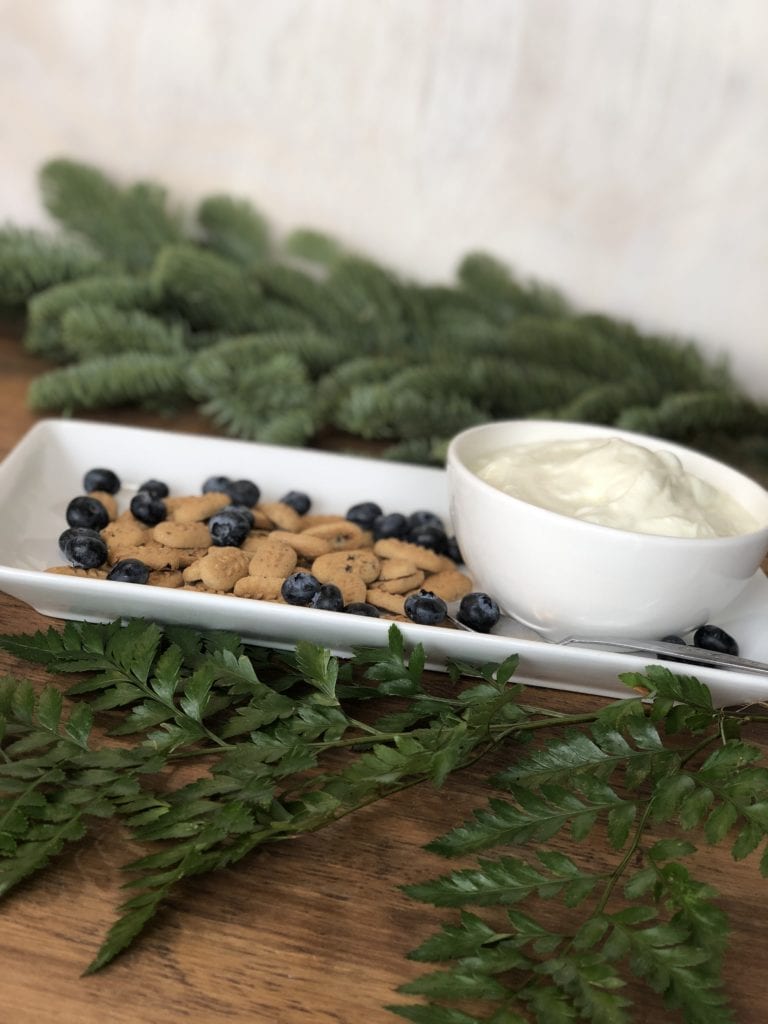 They are portioned into individual bags allowing you the freedom to enjoy them at home or as you are running out the door.
I wanted to share two of my favorites – and YEAH! They are new.
With just the perfect amount of sweet and crunch, these small but mighty belVita Bites Blueberry Breakfast Biscuits are both delicious and packed with 21 grams of whole grains in each serving. I love them. And I love to pair them with fruit and yogurt….I choose to double down on the blueberries.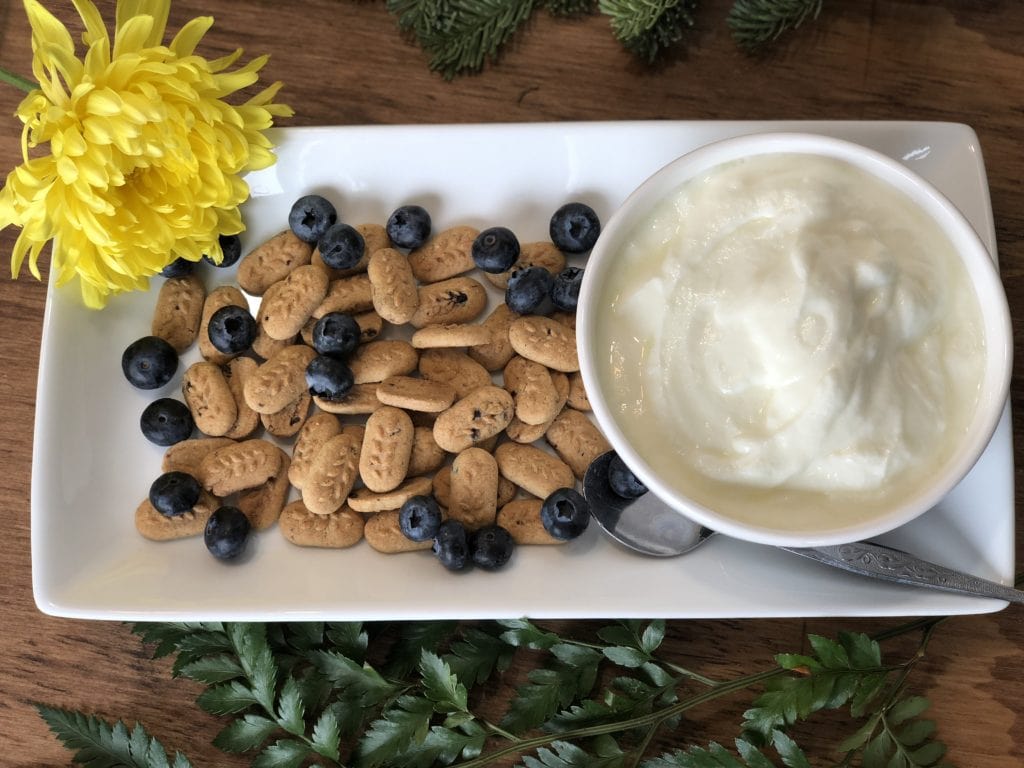 If you are partial to Golden Oat belVita Breakfast Biscuits – the newest flavor Vanilla Oat also has 21 grams of whole grain that will continue to keep you fueled for four hours.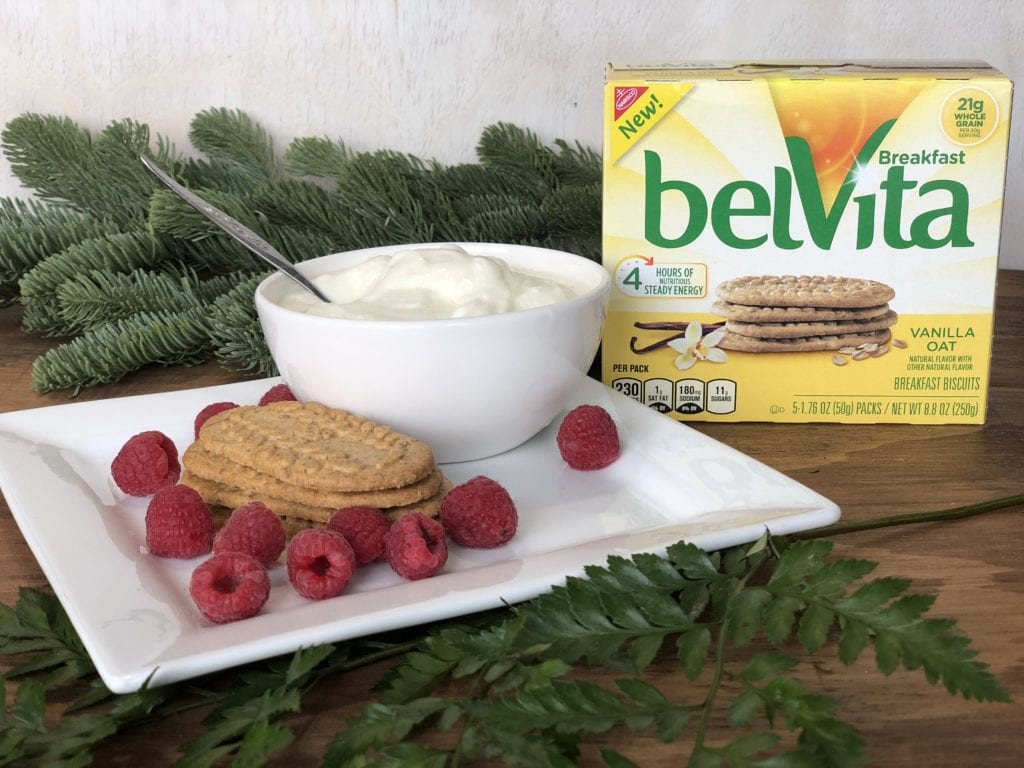 These are also delicious paired with your favorite fruit and yogurt.
Don't forget the other varieties – from Toasted Coconut to Cinnamon Brown Sugar, from Blueberry to Cranberry Orange and Chocolate. There is an option for every palate.
Do you have a favorite?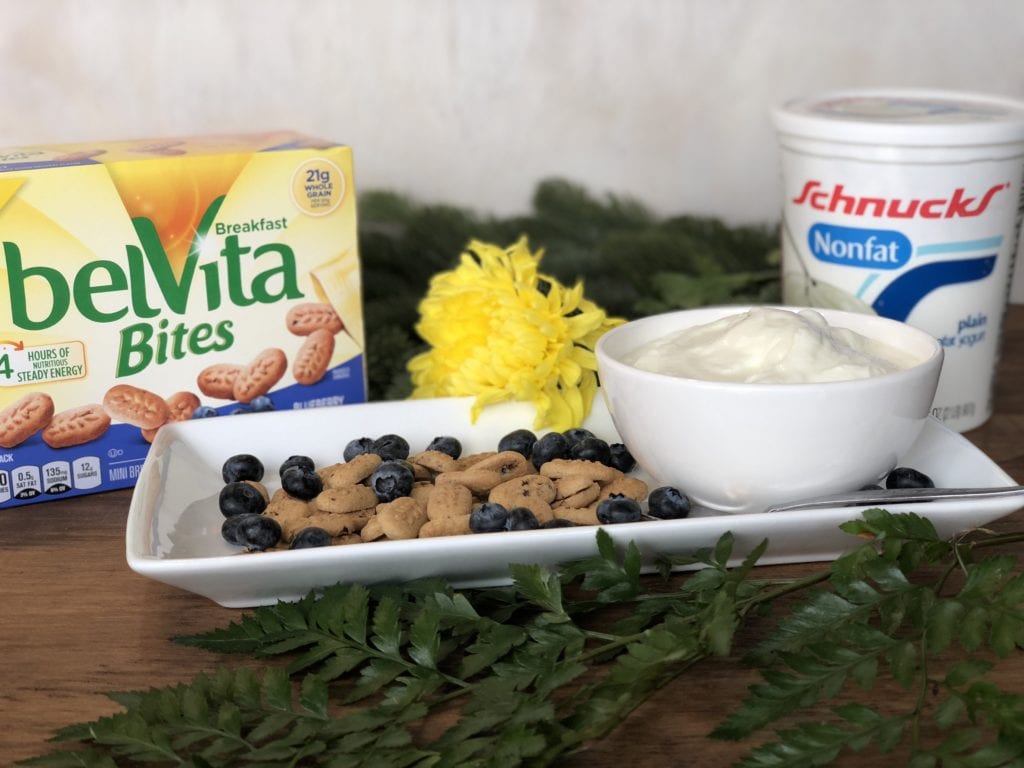 Also – a bonus to anyone living close to a
Schnucks Grocery store
– these are my friends in Missouri, Wisconsin, Illinois and Indiana:
Buy any TWO (2) belVita Breakfast Biscuits from 1/3/18– 1/9/18 and get any TWO (2) FREE Schnucks Yogurt (*up to
$1.00, 6 oz. or larger). See your local store for details.
Disclosure: I am happy to have partnered with belVita Breakfast Biscuits and Schnucks to share a bit about shaping up your morning routine. As always, all thoughts and opinions are mine and mine alone.