The moment when you first find out you are expecting is magic. It's butterflies for this new adventure you are beginning, nervousness about the unknown, joy that your family is growing…all mixed with a little, 'will-I-ever-be-ready'? This is where your friends and family often come in, spoiling you with their enthusiasm, advice and yes, the perfect baby shower.
The key to planning a baby shower that will leave any mom-to-be feeling treasured and ready to welcome their new little one is a mix of creativity and understanding the wishes of the expectant mom. Is her taste classic or bright? Does she want to acknowledge the baby's gender? Are games a fit with her personality?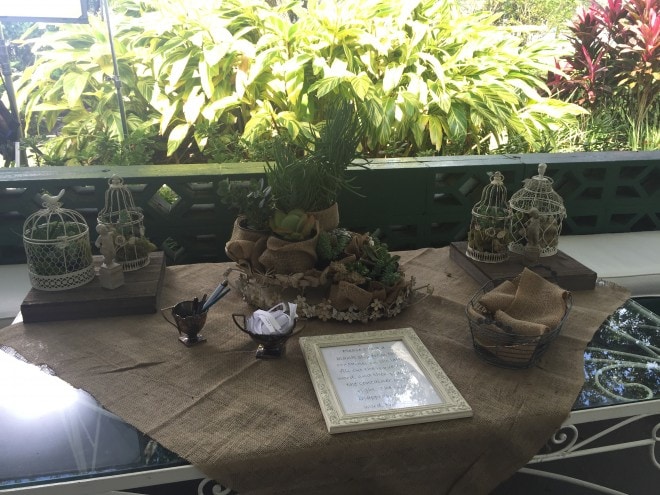 These are all questions Paige, Meryl and I worked to answer and use as a guide as we planned the most magnificent shower for new Mom-to-Be, Allie. Working in partnership with Walmart and Pampers, our goal was to see Allie come alive at the sight of friends and family, to feel loved and be surrounded by beauty and creativity that was just her style. A baby shower stands out when it is a reflection of the mother being honored. It was our goal to do just that.
For Allie, an outdoor garden theme allowed us to incorporate lovely shades of green and yellow – accented by burlap and to focus on simple succulent centerpieces.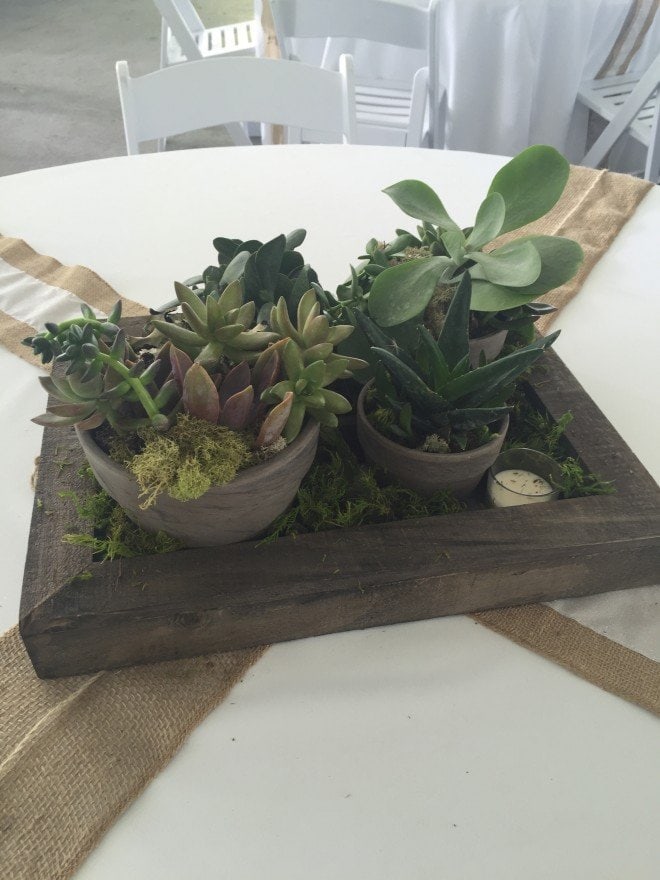 You can see threads of the theme running through the entire event from the guest tables to the food, to the gift table, and even the diaper cake.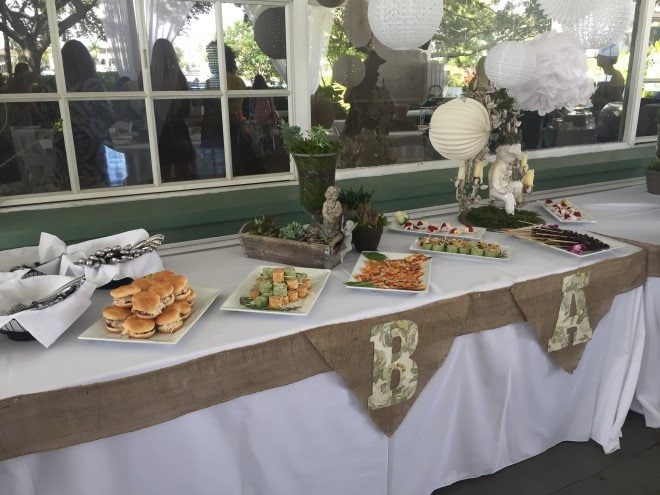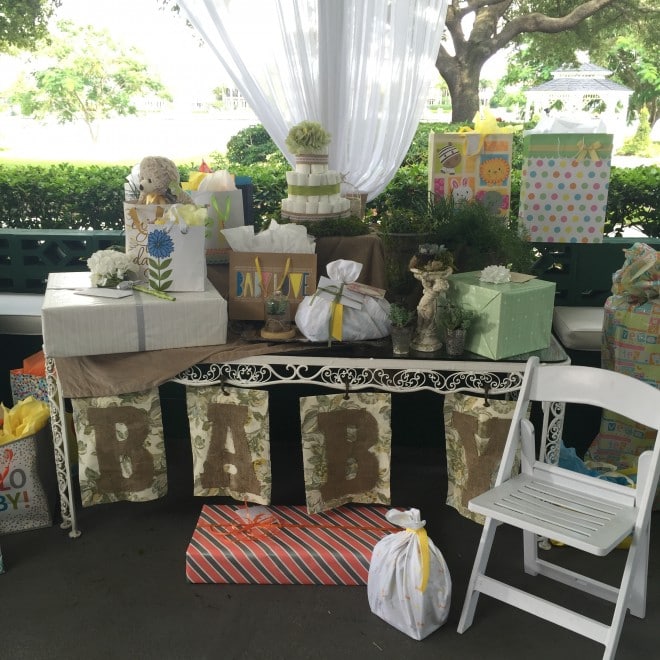 Speaking of diaper cakes….do you know how to easily create the perfect accent to your shower?  Paige, Meryl and I are excited to offer you the simple how-to.
And what about the cake? A perfect spot to keep the theme alive – in Allie's case, by sticking with the colors and staying on trend with cupcakes. Yes, this cake is a collection of cupcakes instead of the traditional sliced version.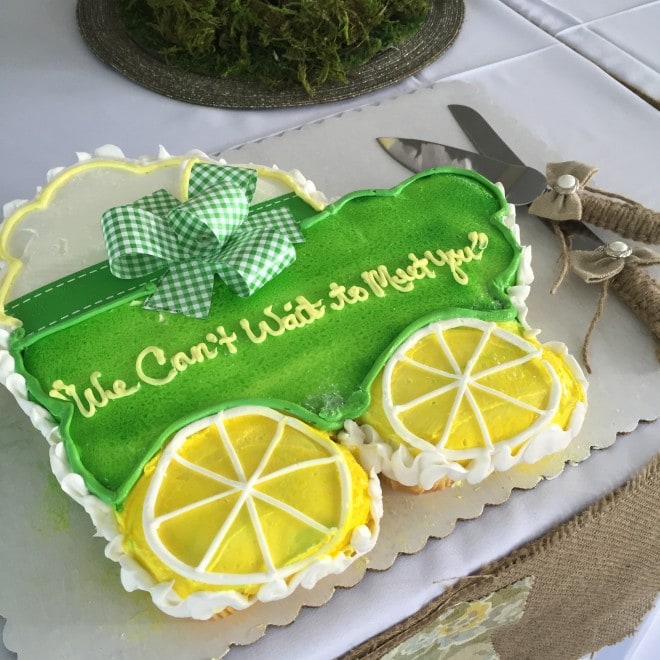 It is important to note that you can plan a shower on any type of budget. We were all grateful Walmart and Pampers were there with us to share Allie's joy and to help us spoil her. All of the decorations for the party, as well as the cake were found at Walmart….it was extraordinary to see the many options available to us. It was easy to see Allie is loved and so very excited to welcome her baby in a few months.
Hop on over here to see the full shower video, a quick tutorial on how to register for all-things-baby on Walmart's site and everything shower related, from our thoughts and plans as we put everything in place, to the final result.

I couldn't be more proud to have helped to celebrate Allie, to witness the love and heart that surrounds her and to have a part in making this day one she will never forget. She is a delight and I'm certain will be a wonderful mother.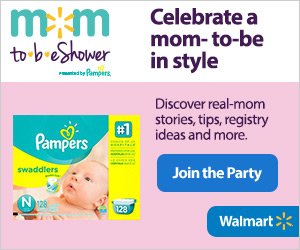 Many thanks to Meryl and Paige, to all of Allie's friends and family, and to Walmart and Pampers, for allowing me to be a part of this special celebration.
Disclosure: I'm happy to have partnered with Walmart and Pampers to throw Allie a dream baby shower. As always, all thoughts and opinions are mine and mine alone.