What time is it?
That's right – almost Summer time – and while that is AMAZING (ask me how much I love this time of year!)…it is also the time your small people are out of school and begging for your time and attention. Now – yours, like mine, may have some camps and activities scheduled. And maybe, just maybe, yours are starting to sleep in a little?? Either way, they are going to have free time. Lots of it. And you want to avoid the dreaded "Mom…I'm BORED!", right?
The good news – you can send them outside to play…
Additional good news – I have the coolest DIY you can do with them and YOU will enjoy it as well.
It takes just a little bit of time, you can do it together AND, it will provide fun even once you are done.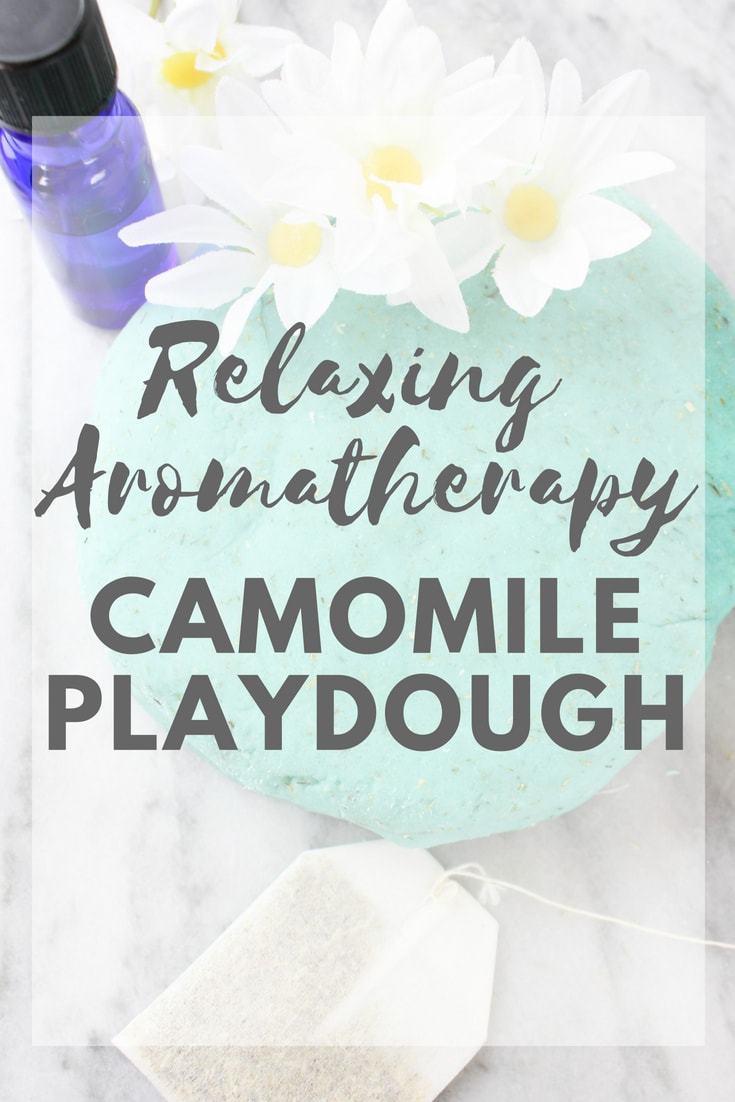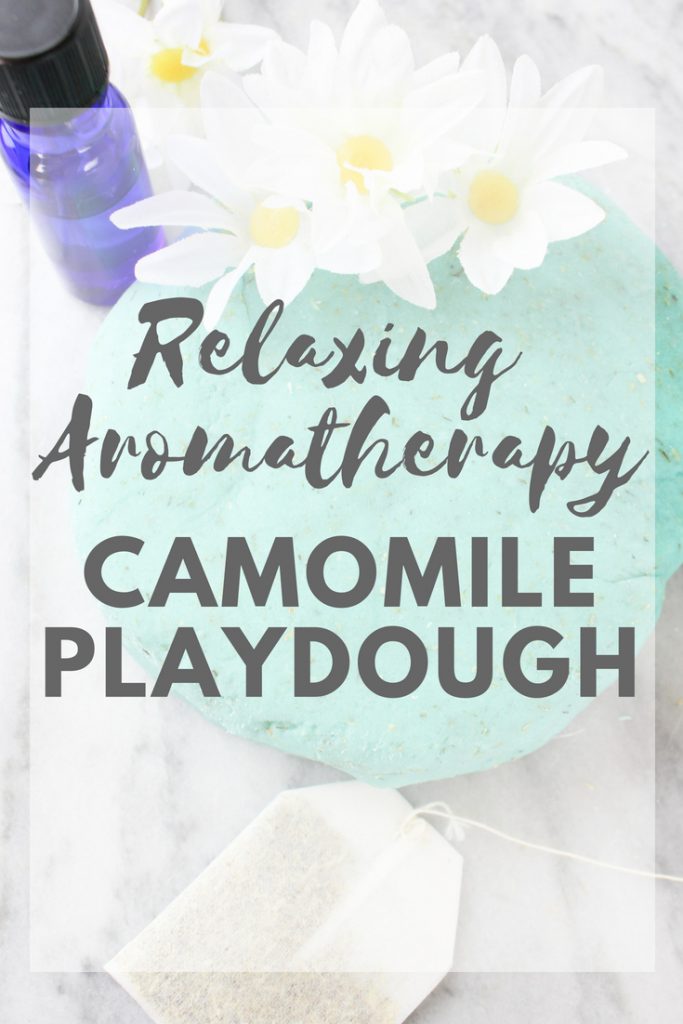 Relaxing Aromatherapy Camomile Playdough
Here's what you need:
INGREDIENTS 
1 cup all-purpose flour
1/2 cup salt
2 Tablespoons cream of tartar
Optional – blue food coloring (1-2 drops) (or red, or purple, or green!)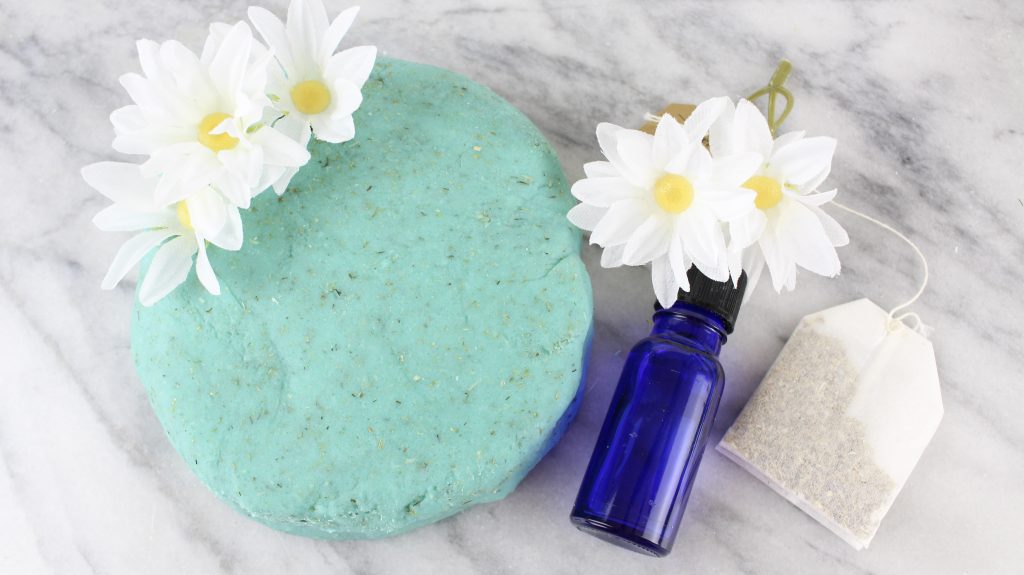 Now, let's get to making:
DIRECTIONS
1.   Whisk the flour, salt, cream of tartar and tea leaves in a medium mixing bowl and set aside.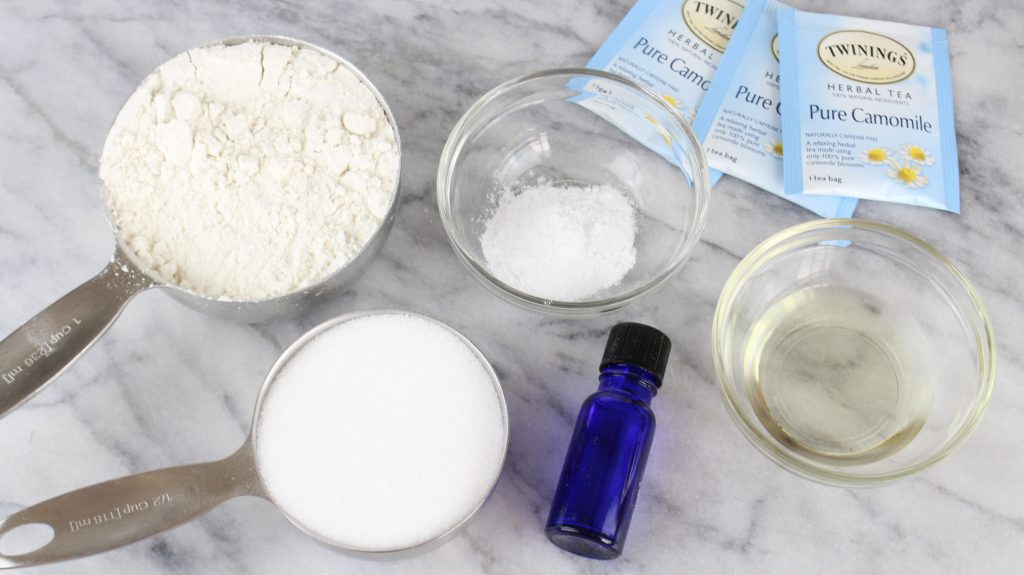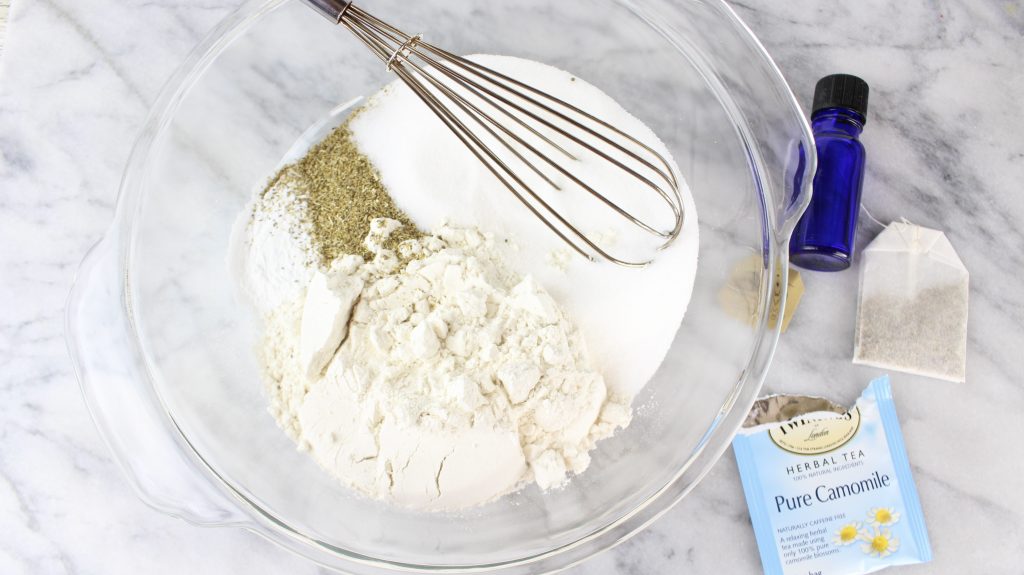 2.   In a medium saucepan, add the water, oil, camomile essential oil and food coloring (optional). Stir to mix.  Pour the dry ingredients into the liquid ingredients and whisk until the dough is smooth and most of the lumps have disappeared.
3.   Place the pan on the stovetop over medium heat and stir constantly, until a stiff ball of dough forms. The dough will look like a lump of mashed potatoes. Remove the pan from the heat and allow to cool for 1 minute before handling.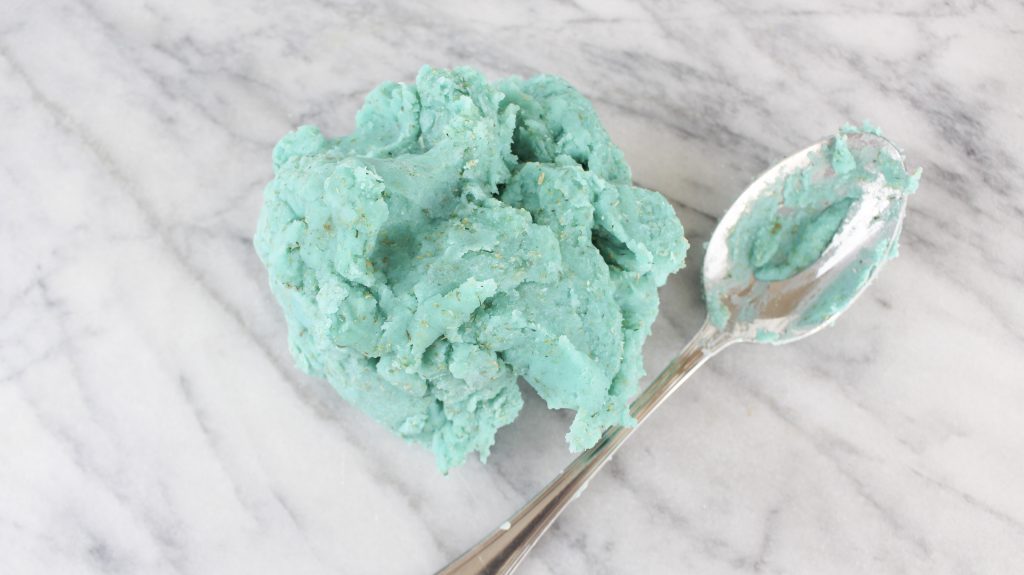 4.   Knead the dough for 3-4 minutes or until it is soft and elastic. Enjoy the calming aroma of camomile as you knead the dough with your fingers!
5.  This aromatherapy playdough with camomile essential oil is great therapy on stressed out days…so relaxing!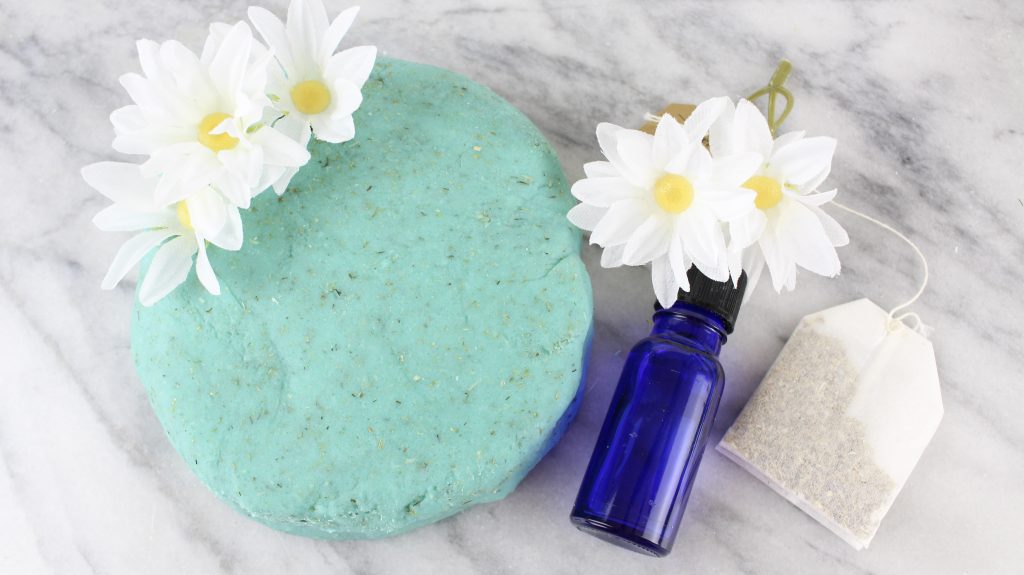 7.   ENJOY!!
I can't wait to hear what you think. Naturally, you can switch up the scent – if lavender is your favorite – go for it!
P.S. If you want to spend some time in the kitchen – these
perfect Sugar Cookies
and easy and SO fun to decorate.