My small people are growing up fast. This means many things, but in my 'mom-world', it means they infrequently crawl in to my lap for comfort. Except when they are sick. The good news for me is that they do still need a little bit of extra love for me when they have a cold or the flu.
So, how do I help them feel better quickly? I bend over backwards. Just kidding. Though I do try to make them as comfortable as possible.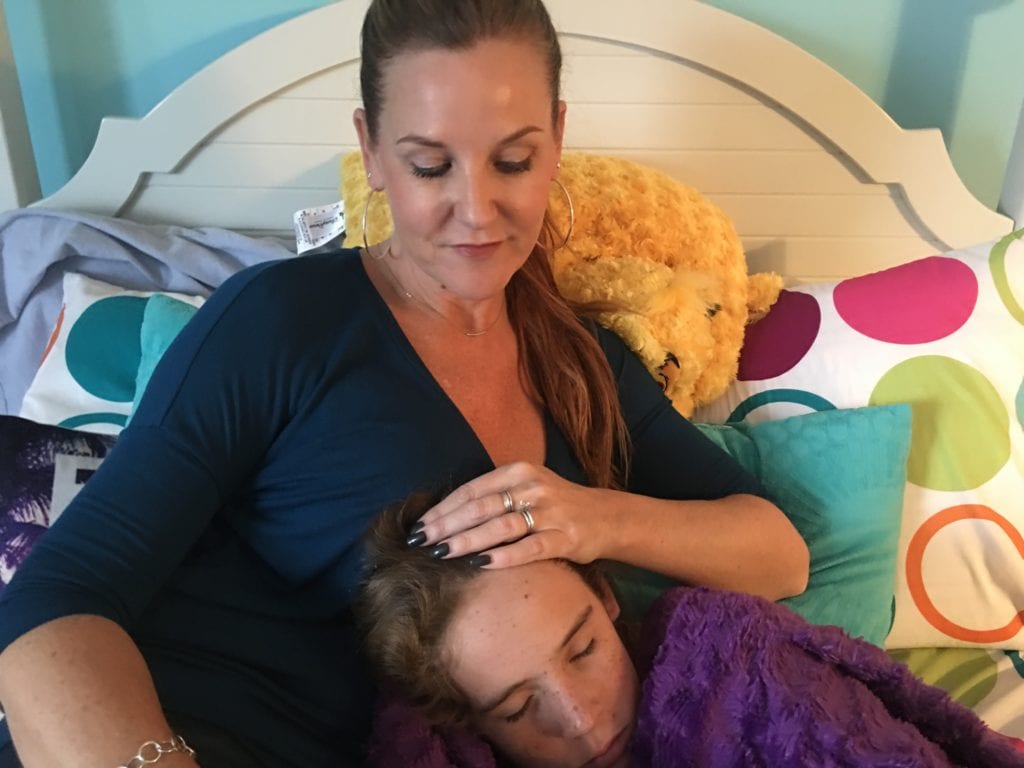 That starts with spoiling them with love and comfort. Snuggling, reading with them, offering to rub their head or turn on their favorite movie are just a few of my go-to solutions when I first see the signs of a cold brewing.
I've got plenty more tips up my sleeve for moms who need help soothing their sick children. Today, I'm partnering with HEALTHY ESSENTIALS®, talking about how to soothe a sick child as we head in to cold and flu season.  I'd love for you to take a look, and let me know what tips you have for making them feel better as soon as possible.
Disclosure – I'm proud to have a long term partnership with Healthy Essentials and Johnson & Johnson. As always, all thoughts and opinions are mine and mine alone.