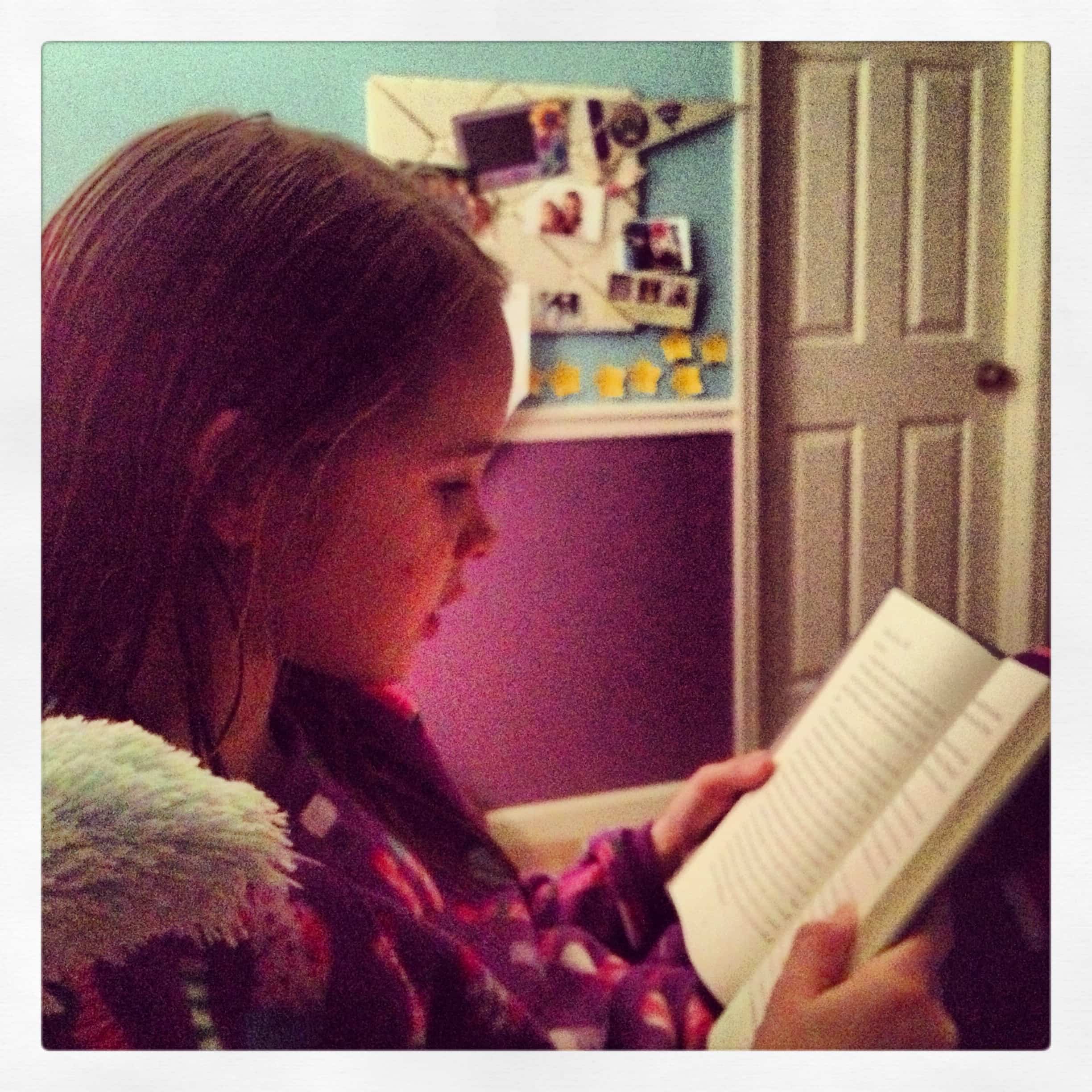 I would be lying if I told you I came up with the phrase 'DEAR time – Drop Everything And Read'  – on my own.  It is something my small people do at their school and the moment I heard it, it resonated with me. Since I was a little girl, I have always loved to read – magazines, fiction, non-fiction – anything.  I read  on the way to school, at school, after school and before bed.
When my small girl recently begged for 'just a few more minutes' of reading as she crawled in to bed, I instantly acquiesced  sharing with her my secret from childhood: I used to pretend I didn't feel well and lock myself in the bathroom at night – just to get more time to read.  Delaney asked if I had ever told MY mother.  turns out, I hadn't.
Well, she knows now.
My sweet 8 year old girl is now often flying through 150 page chapter books in two days or less – so we are constantly on the look-out for books that teach her, help her to grow, build her vocabulary AND keep her interested.
We have once such series we share with you in the video below AND, I'm thrilled to be hosting a Google+ Hangout  today at 1pm CST (my very first, if you must know – so do come play!) to talk about the importance of reading with your kids, books that are a good fit for different age groups and how to encourage reading in your home (Hint: we're going to talk about DEAR time!)
What series of books (or individual books) have you found to be ideal for your kids?  SHARE!  I love having options and new ways to entice my children into reading.
Please do join me on the Google Hangout today (Wednesday 3/13) at 1pm CST. My friend Niri will be joining me – as reading in her home is just as important as it is in ours.  If you would like to join the conversation, please do let me know!
(Live below if you join at the right time!)