You don't need me to remind you just how important breakfast is for the beginning of your day.
Your mind is sharper, your belly feels full – allowing you to focus on your day – whether that is work or school. Any exercise you do is easier as you are energized and your body is more likely to respond to your health goals.
Do you need any additional motivation to start your day right with a balanced meal?
Let me help you.
Enter Start Right Foods – a company committed to helping you fill your morning plate with delicious food that packs a punch with protein, fruits, vegetables and fiber.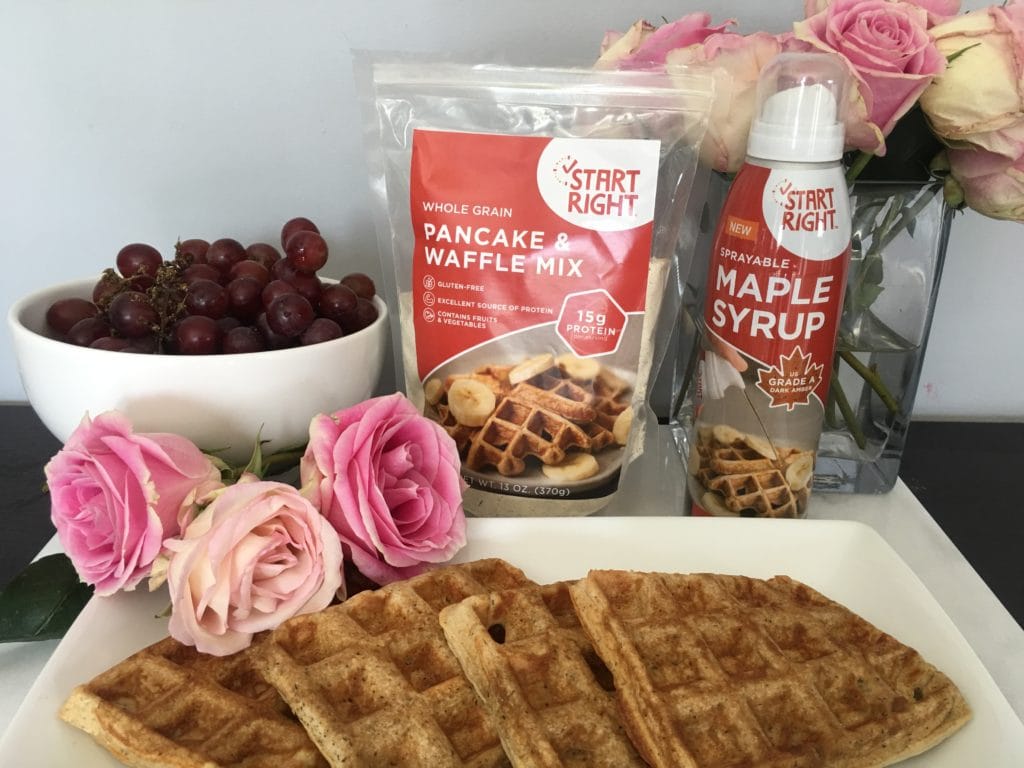 Sounds perfect, yes? What if I told you that the delicious meals we are talking about are pancakes and waffles? In our home, these are a much-loved staple. In fact, they are so loved, my small people consider them a treat and will frequently ask for 'breakfast for dinner' just to enjoy the meal an extra time.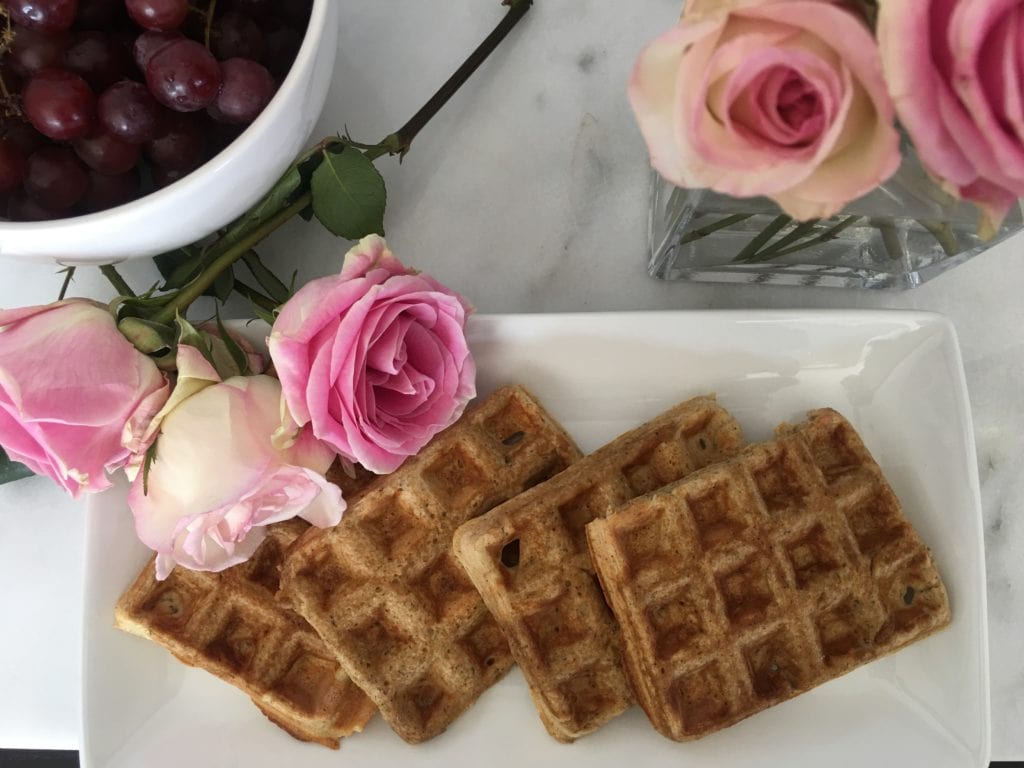 Start Right's Whole Grain pancake and waffle mix
includes 15 grams of protein in every serving. That's on top of the fruits, vegetables and fiber (including apples and butternut squash!) in each and every bite. Also? this heavenly meal is gluten free and has no additional sugar added.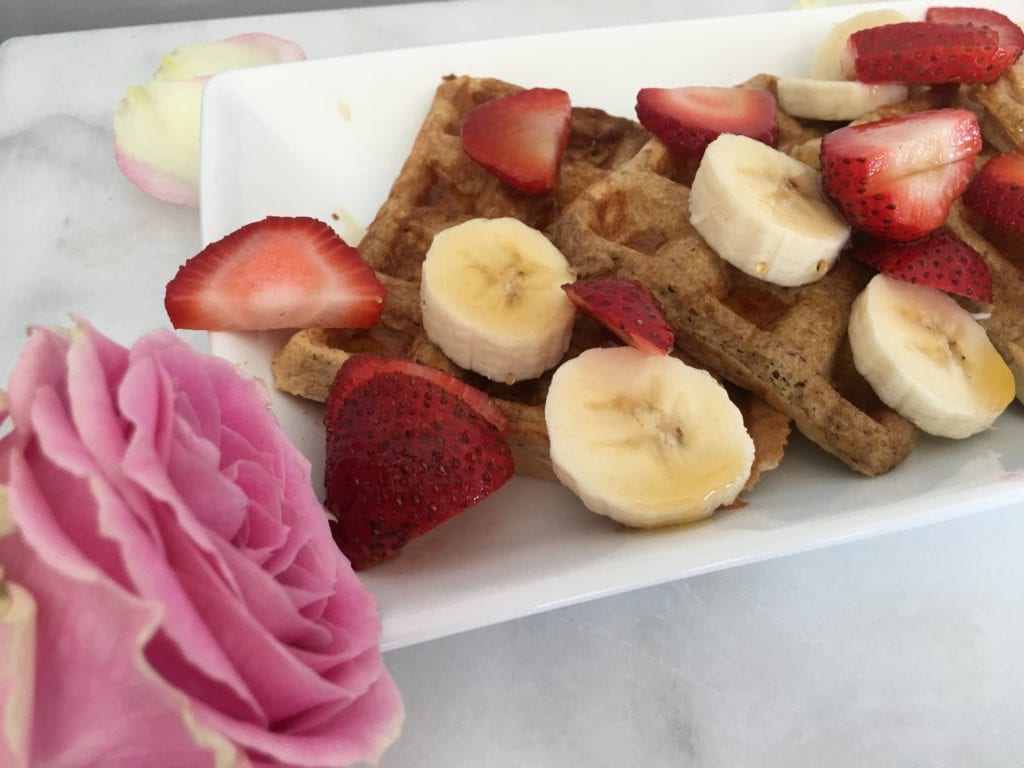 And they are so truly simple to make. The package offers you the most basic instructions – meaning even the most kitchen challenged among us can create picture perfect waffles that our families will devour. You simply add oil and water – and voila! You are choosing to start the day right.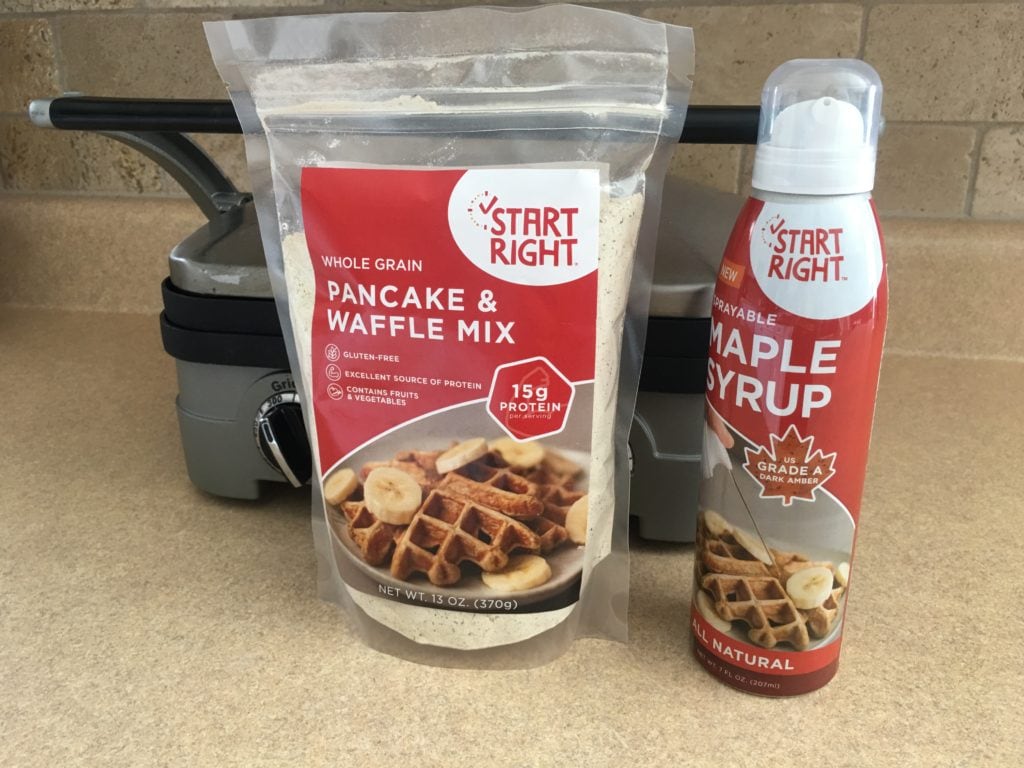 I don't know about your family, but mine simply won't have pancakes or waffles without syrup. Start Right also has that covered with a
sprayable maple syrup
. It is easy (and fun!) to use. Delaney probably added more than she needed because she loved the novelty of spraying instead of pouring. I, on the other hand, loved the lack of sticky mess this version provides. Not to mention, it is 100% real maple syrup. The Canadian in me is giddy.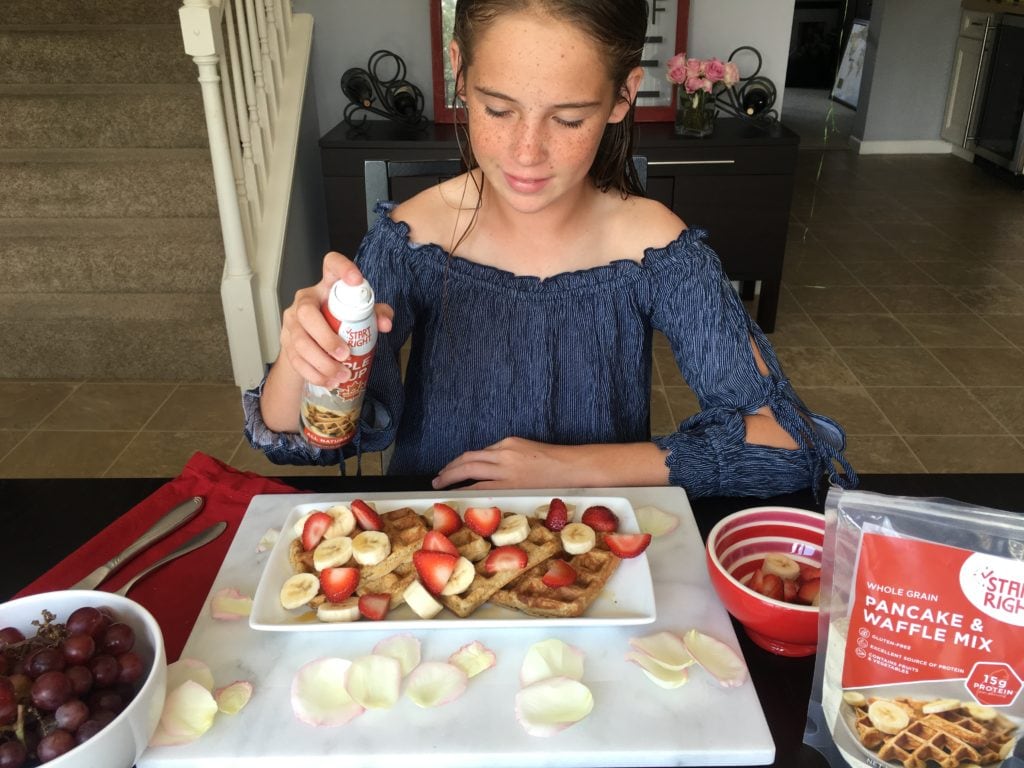 If you are really short on time, you can also opt for
Start Right's frozen waffles
– they come in three varieties: Original Belgian, Blueberry and Apple Cinnamon. Is your mouth watering yet? Mine too.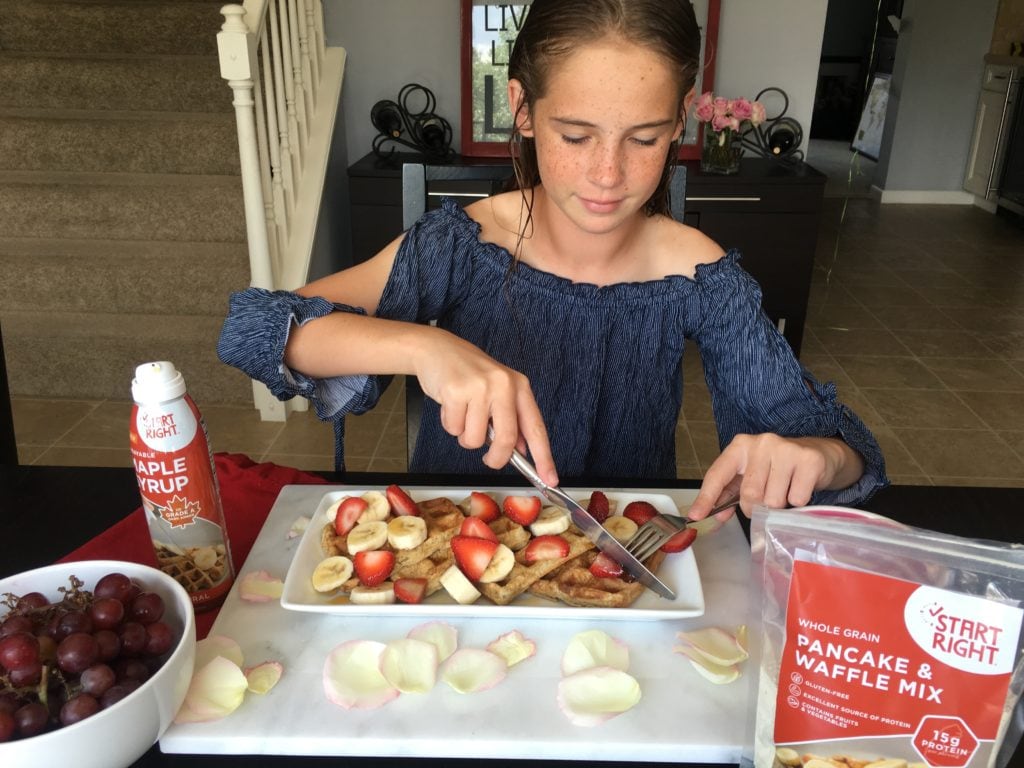 By heading to their website, you can see if Start Right Foods is currently being sold in a store near you – OR – you can
place an order online
. If you are feeling adventurous, the site also shares
a variety of recipes you can make with the mix
– including cinnamon rolls, cake pops, banana bread and apple pie. And because they have such a strong committment to a protein fueled start to your day – they also share a
series of recipes
(not all from their products) that include at least 30 grams of protein to start your day.
If you are already a Start Right fan, I'm not telling you anything you don't already know. However, if they are new to you, I cannot wait to hear what you think.
Disclosure: I'm excited to have partnered with Start Right Foods to share their amazing breakfast with you. As always, all thoughts and opinions are mine and mine alone.