Every where I look, I'm seeing people creating the most extraordinary recipes with avocados. Friends, I'm not talking different varieties of guacamole, but creative, delicious, HEALTHY options.
I was in my late 20's before I could stomach them, let alone fall in love with them as I have. Knowing they are a source of healthy fat as well as being one of the foods that helps to balance your hormones naturally is like a Christmas present.
Even my small people love them. (again, I was in my 20's before I felt that way!)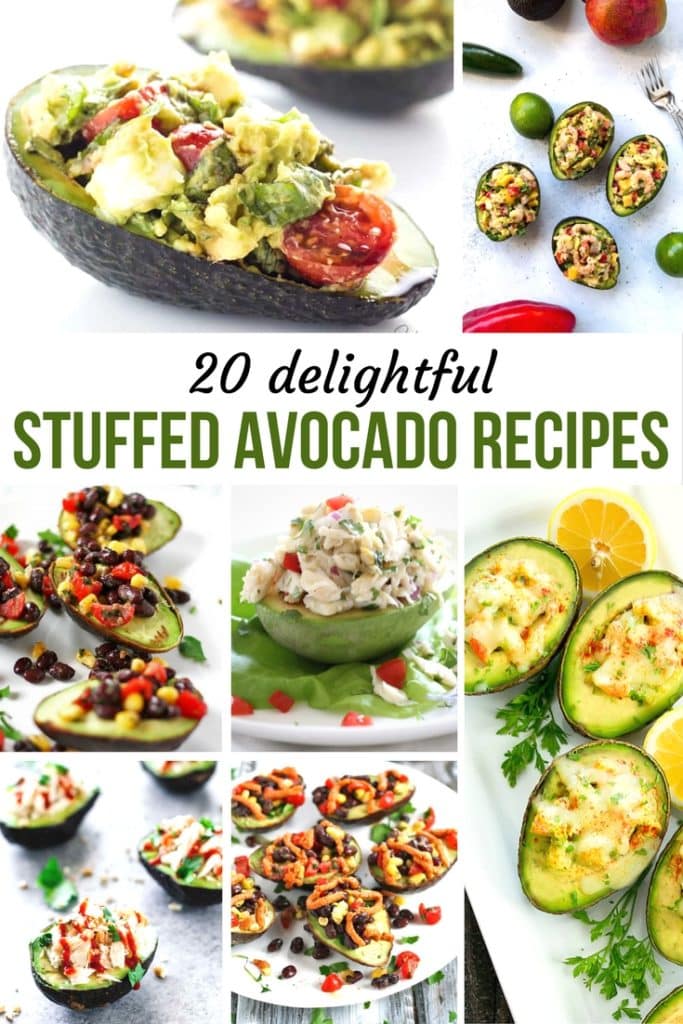 As I've been working to maintain a healthier lifestyle, I'm always looking for new recipes – especially those that include the foods I need and want to keep in my daily diet (read: avocados). And this collection I have for you is making me drool even as I type…. I mean…. Baked Shrimp Stuffed Avocados (#3! and Avocado and Lump Crab Salad (#16!)…. I can't wait to try them all.
Stuffed Avocado Recipes
Which one do you think you will try first?