I can hardly believe it. The Olympic Games in Sochi, Russia start in just 17 days.
17 days. (927 days if you are counting down to the Summer games in Rio de Janeiro, Brazil!)
But let's focus, friends.
On February 7th, Team USA will be competing in the Winter Olympic Games, and then the Paralympic Games and it is EXCITING. My family is always glued to the TV, cheering, yelling, jumping up and down, spending beautiful, amazing time together and uniting in our collective enthusiasm for the individuals and teams who are putting their hearts into their efforts for their country.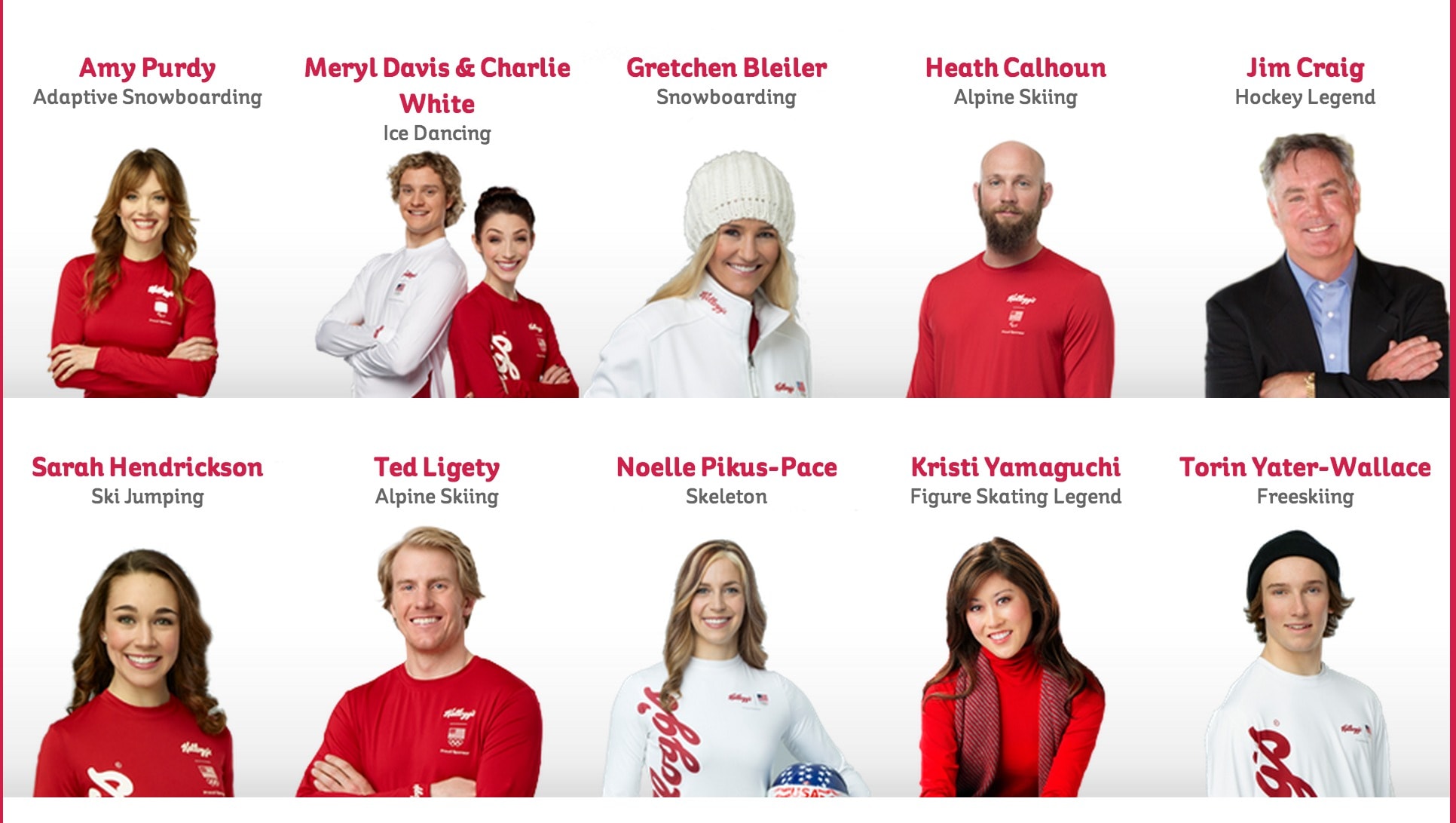 I am addicted to the Games. And I am addicted to the athlete's stories. I love knowing how they came to  be the 'fastest mom on ice' (Noelle Pikus-Pace), how they've been skating together since they were children (Charlie and Meryl) or how they learned their love of ski jumping from their dad – but can now out jump him (Sarah Hendrickson).
By now, I imagine you know I have a long standing relationship with Kelloggs, so I've had the pleasure of meeting many of the Kellogg's #TeamUSA Athletes like the ones I mentioned above. But what you may or may not know is that Kellogg's is committed to providing breakfast for children in need. By combining our love of the Olympic Games and our desire to change the fact that nearly 1 in 5 children go without breakfast every day. By simply sharing and watching the TeamUSA #GreatStarts stories you are helping to change that. Watch the YouTube videos, tweet them, share them on Facebook, pin them…. any way you spread the #GreatStarts stories, you are giving breakfast to a child in need.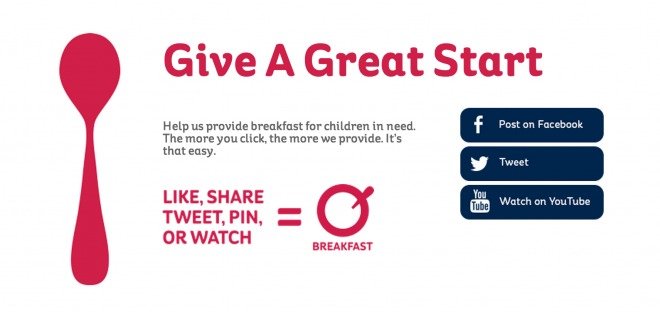 The goal is 2 million breakfasts shared. Here on this page, you can watch the tally rise. As of this writing, more than 72-thousand breakfasts have been shared. Let's keep that number rising. Go ahead. Do it. Today. Tomorrow.
Every day leading up to the games.
And then watch the difference you are making.
We'll do it together.
Disclosure: As previously mentioned, I'm proud to have a long standing relationship with Kellogg's, but as always, all content shared on this site is a reflection of my own thoughts and opinions.