Having a great pair of jeans is the foundation of every woman's wardrobe, am I right? And while the classic skinny jean has been the most popular style for a while now, there are some new denim trends popping up for this Spring and Summer.
1. Distressed
Giving off a very casual-cool vibe, distressed jeans are big right now. Ranging from slightly distressed to full-on ripped, there is a pair perfect for every woman's style preferences.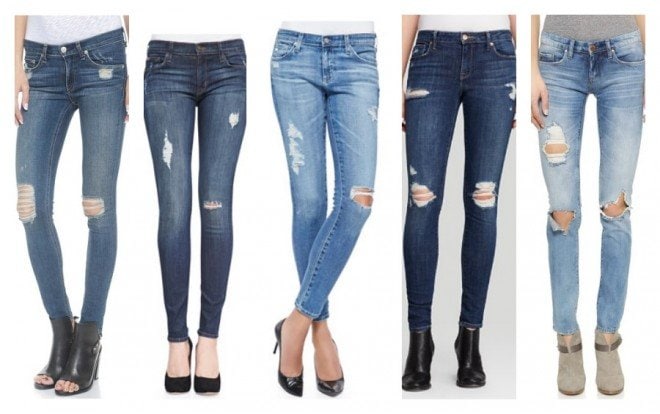 2. Slim boyfriend
I am so thrilled with the remake of the boyfriend jean. Sure, jeans that actually looked like they fit the man in your life may have been comfy, but rarely were they all that flattering. The new boyfriend is more slim and tailored but definitely still comfortable.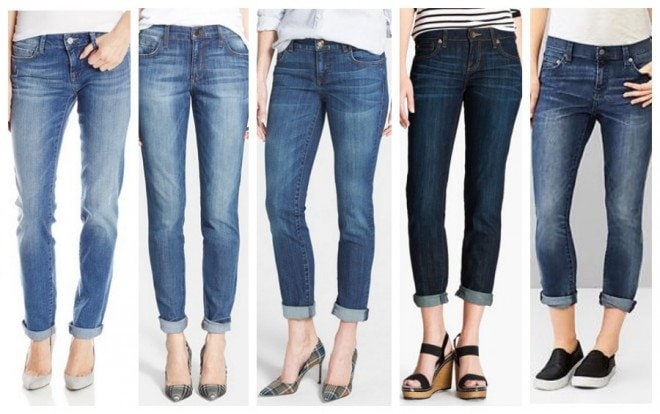 3. Flares
With the revival of all things 70's-inspired, it's no surprise that flares are making a comeback. I prefer a more subtle flare (more like a bootcut), but if you're more adventurous, try a wider style!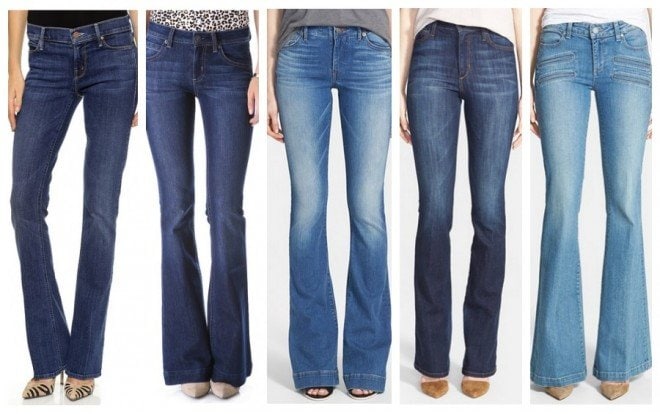 4. White
Every woman needs a classic white pair of jeans. To me, they are the epitome of Spring and Summer denim. Whether you want to go skinny, distressed, or boyfriend style is up to you. There are so many options.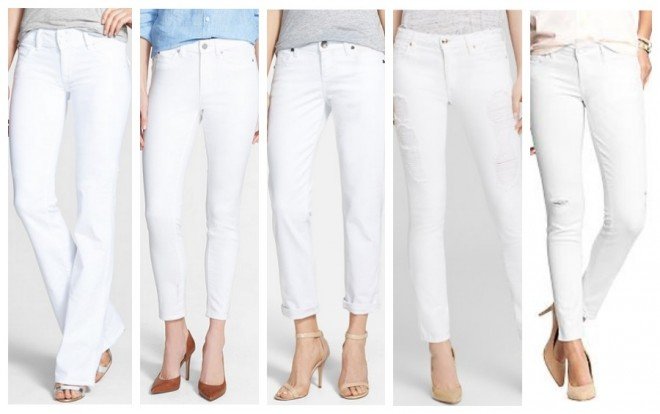 5. Grey
I just recently purchased my first pair of grey denim. I was under the impression that they wouldn't get a lot of wear, but I find myself reaching for them constantly! They are Spring's slightly more modern version of black denim. So lighten up, and go grey.
What denim trends are you loving for Spring?