There are a few staples that every woman needs in her arsenal: the LBD (little black dress), a classic pump, and of course the perfect red lipstick. Red lipstick elevates any outfit from casual looks to your nights out on the town. But if picking the perfect shade sounds intimidating, then these tips are for you!
As a general rule, women with cool undertones in their skin will tend to look better with blue-based, cooler reds. Women with warm undertones tend to look better in warmer shades. Unsure of what that means to you? First figure out your undertone. An easy way to do this is to check the veins in your wrist. Typically, those with cooler tones have blue veins and those with warmer tones have veins that appear more green. Of course that method isn't always fool-proof! Hair and eye color can also help determine your undertone. Women with blue, green, or gray eyes tend to be cool toned, and women with brown or hazel eyes tend to be warmer tones.
So now that you know your undertone, what color should you look for?
These blue-red lipsticks are perfect for ladies who favor cool tones: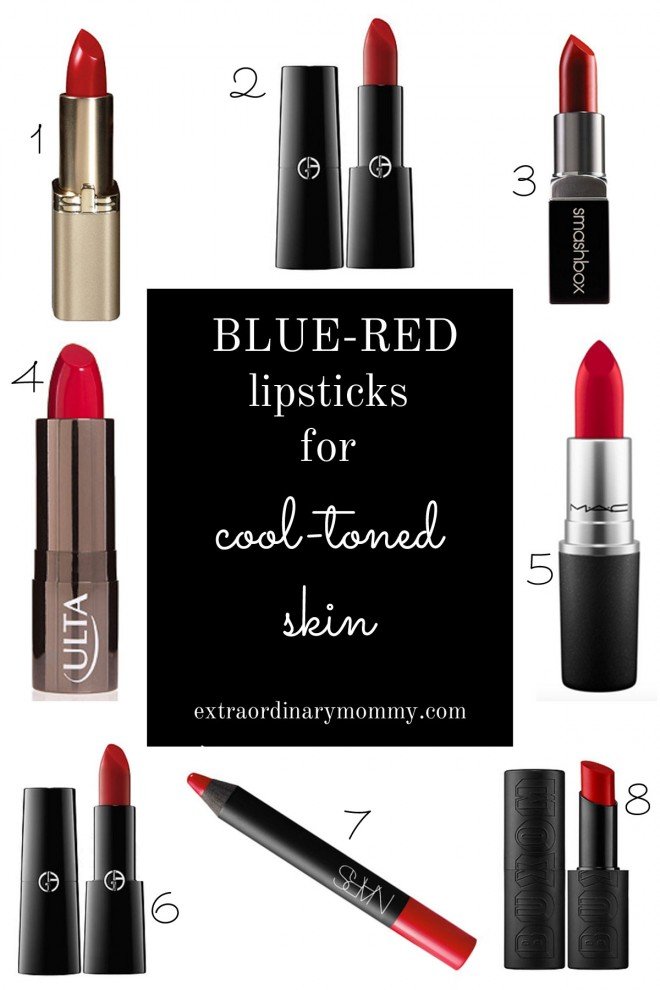 1 – L'Oreal British Red / 2 – Georgio Armani Rouge 400 / 3 – Smashbox Infared / 4 – Ulta Red Hot 201 / 5 – MAC Ruby Woo / 6 – NYX Chaos / 7 – NARS Dragon Girl / 8 – Buxom Red Inferno
When it comes to warm tones, these that are more orange or more brick-like reds take the cake: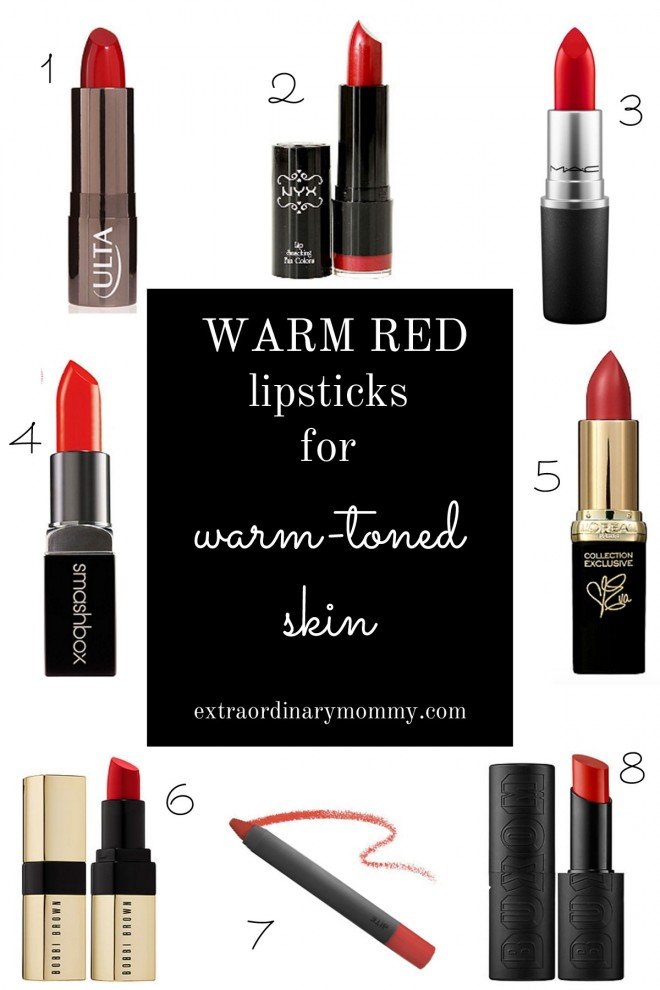 1 – Ulta Chili Pepper 203 / 2 – NYX Eros / 3 – MAC Brave Red / 4 – Smashbox Get Fired / 5 – L'Oreal Eva's Red / 6 – Bobbi Brown Parisian Red / 7 – Bite Beauty Toast / 8 – Buxom Wildfire
What's your favorite shade of red?