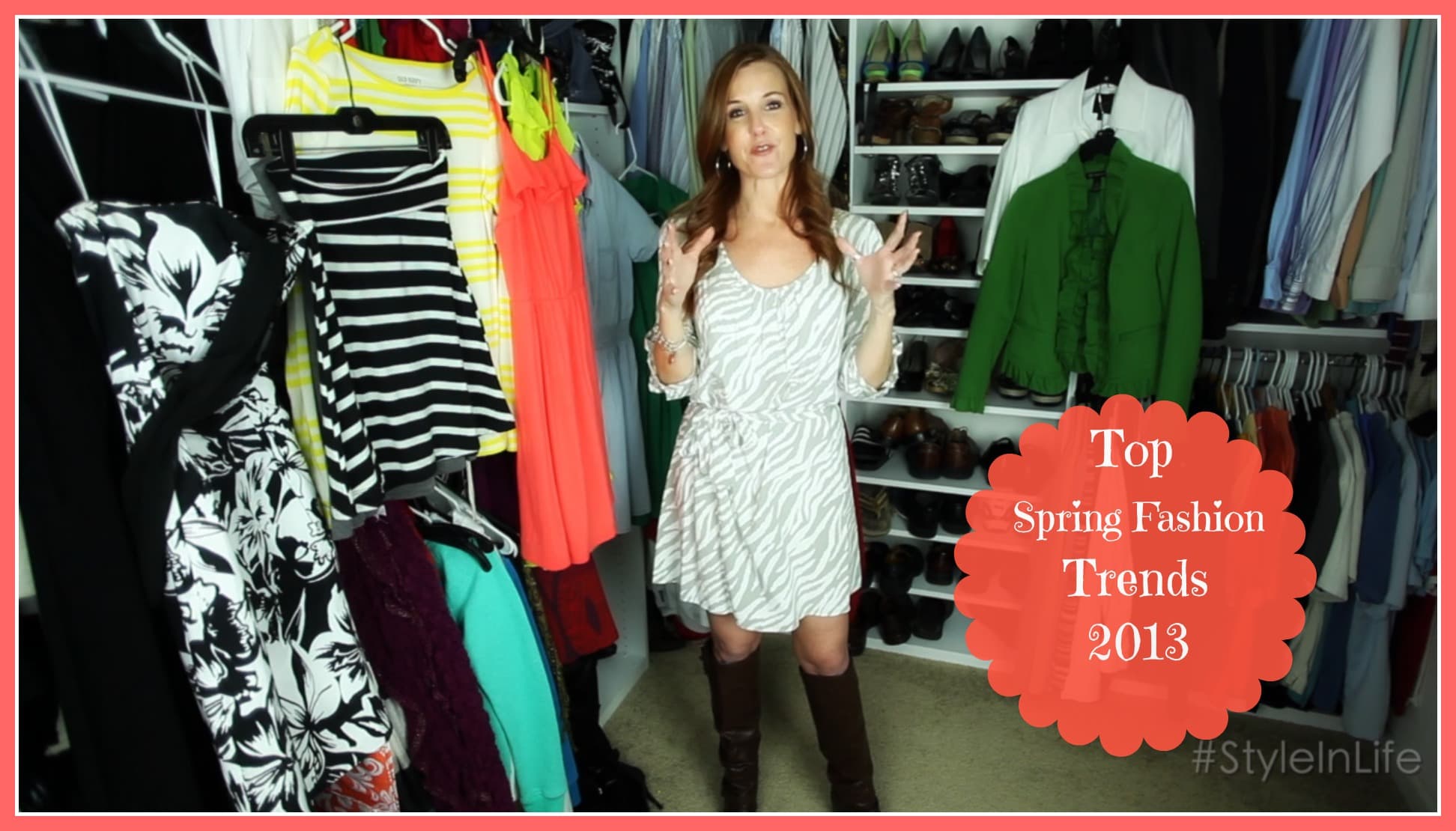 I don't know about you, but I am actually counting down the days until Spring officially starts – 16 – in case you are wondering. In the middle of the country where I live, we've seen more snow and lower temperatures than we have in quite some time, and I'm desperate to start seeing buds on trees, tulips popping from the ground and temperatures that hover somewhere about 65 degrees.
If I'm honest, I don't think the temperature should ever drop below 75, but clearly, I have to work through that…
The good news is, Spring really is around the corner. Soon, we'll be putting away the boots and whipping out our warmer clothes.  For this weeks Keeping Style in Your Life, I have a collection of new Spring styles to share with you for this year – and some of the best news?  For some of them – you don't have to head to purchase a whole new wardrobe, you can shop your very own closet.
Take a look.
5 New Spring Fashion Trends
What are your favorite styles for Spring?
This video is part of my 'Keeping Style in Your Life' Series…  I've loved focusing on everything from organization to favorite food to easy hairstyles and wine.