So by now you might have guessed that I travel quite a bit. Living in Europe, I love to travel to see everything possible before we have to move back to the States permanently. I'm actually leaving for eastern Europe next week. On this particular trip I am packing in one carry-on bag all of my clothes & everything I will need for the week. Some say it can't be done, I say let's do it.
Pack Light, Travel Well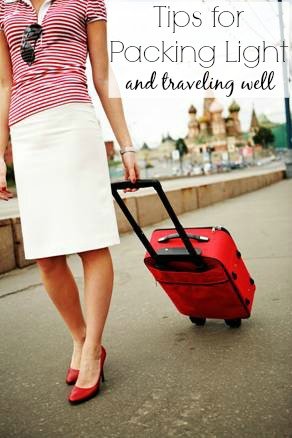 Because I have done a few of these types of trips before, I have become decently good at packing. Wait – no – I'm still like every girl, wanting to over pack a complete outfit for each day. It would be nice, but it's impractical. So here are my tips for packing light but still looking super cute while traveling.
1.) Plan ahead
It's helpful to know what kind of weather you'll experience at your destination and what kinds of activities you will be doing. This way you can be very specific with what you pack. Add the location to your weather app on your phone or call ahead to friends you're visiting (if that's the case) to ask for suggestions. The more you know, the better prepared you'll be, and the more focused your packing will be!
2.) Remix!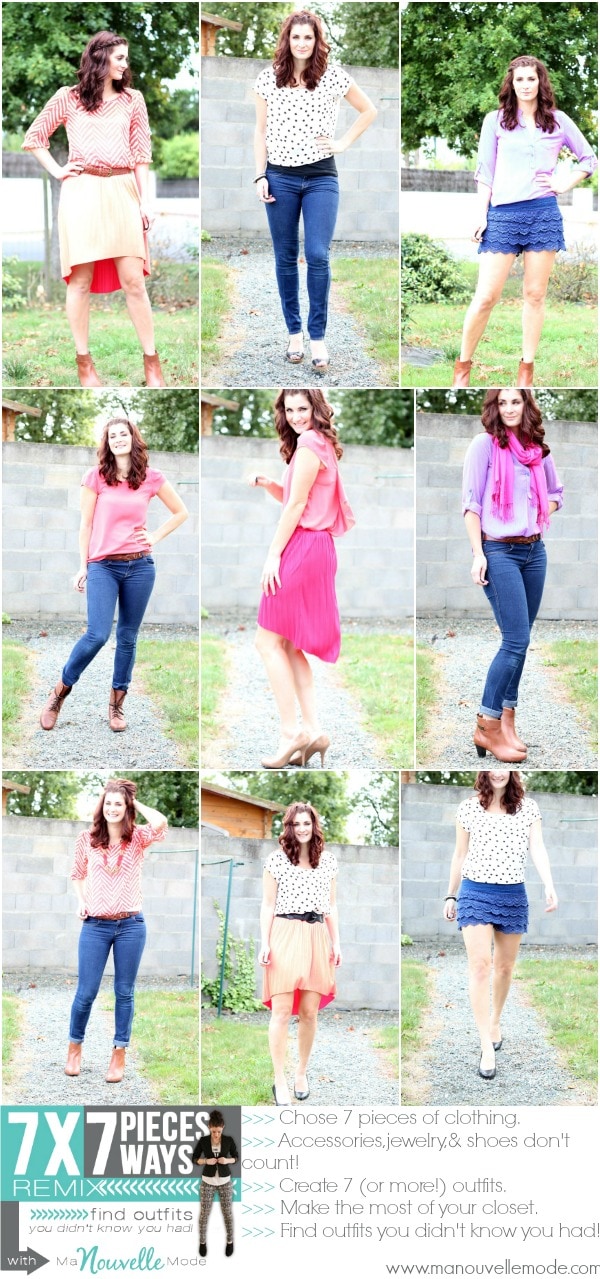 Have you tried this before? If not, you need to give it a try, even if you're not traveling! Take  7 articles of clothing and remix them to create 7 (or more!) different outfits. It really forces you to be creative with what you have. You will choose items that all go together but still create completely different outfits, leaving you looking posh even though you wear the same jeans three different times. This is the best way to pack your suitcase, taking the time to plan in advance and even trying on outfits if you need to! Packing like this means there will be no question what to wear and if you can throw together an outfit with what you packed!
3.) Wear the heavy stuff
When I am flying especially I always wear my big boots and carry my big jacket. I actually find that my boots are easier to take off at security, and I'm already wearing socks so I don't have to stand there barefooted. The jacket is a little more of a hassle, but not too bad. This leaves extra room in my suitcase to pack what I need!
4.) Layer!
Try to layer up your travel outfit as best you can. A tank with a long sleeve shirt, a sweater and then your jacket. That's 4 articles of clothing that you're taking on your trip without having to pack them. Of course you're subject to the temperatures in the airport and you might end up carrying half of those items, but they're not taking up valuable space in your bag.
5.) Travel Size
I think it's a good idea to have travel sized shampoos and conditioners set aside in a clear plastic bag ready to go. That way you know you always have them ready & they're small and easy to throw in your carry on. You can grab samples of things, or if you coupon, you can always get samples that way. Not a huge expense and it makes things easier!
6.) Less is more
For me on my next getaway, I will be traveling with very minimal makeup, accessories, and extras. Obviously this depends on the kind of trip your taking, but instead of packing 4 necklaces, take one that is versatile enough to go with all your outfits. Minimize your makeup collection so that maybe you're just wearing BB Cream, mascara and blush. You're traveling with less, but still with just those three items, you'll still look great!
I hope these travel tips were helpful for you guys!! Now to take my own advice as I pack my bag for Prague, Vienna, and Budapest! I'll let you know how it goes!
Any tips that you might have to add? Leave them in the comments, I'll be sure to check before I start packing! 🙂