Disclosure: I'm a proud #DovePartner and happy to be sharing my experience with this beauty bar.
There are certain things we just do: we butter our bread the way our mom did, we have tacos on Tuesdays as our childhood dictated, we make our bed (or don't) as we first get out of bed simply because it is a habit we learned (or refused to learn) when we were six years old, we say please, thank you and don't hesitate to hold the door open for someone else as we know it is the right thing to do and we automatically buy the products that have a legacy in our family: In my case, the Dove Beauty Bar is at the top of this list.
I grew up with Dove.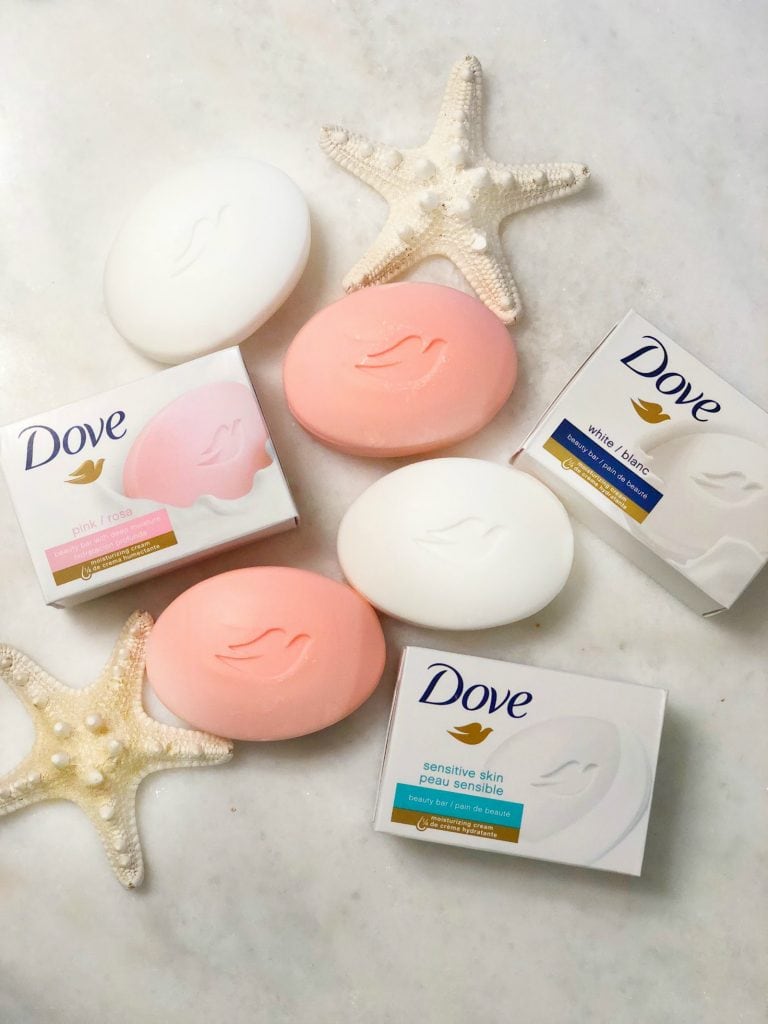 I have never reached for anything else when I shopped: not when I was helping my mom grabbing items off the shelves as a pre-teen, not when I first moved out and went to college, not in my early years as a professional watching every dime, not when I first started my family and definitely not now as I live in my 40's and raise small people to be the kind who take care of their skin as I always have.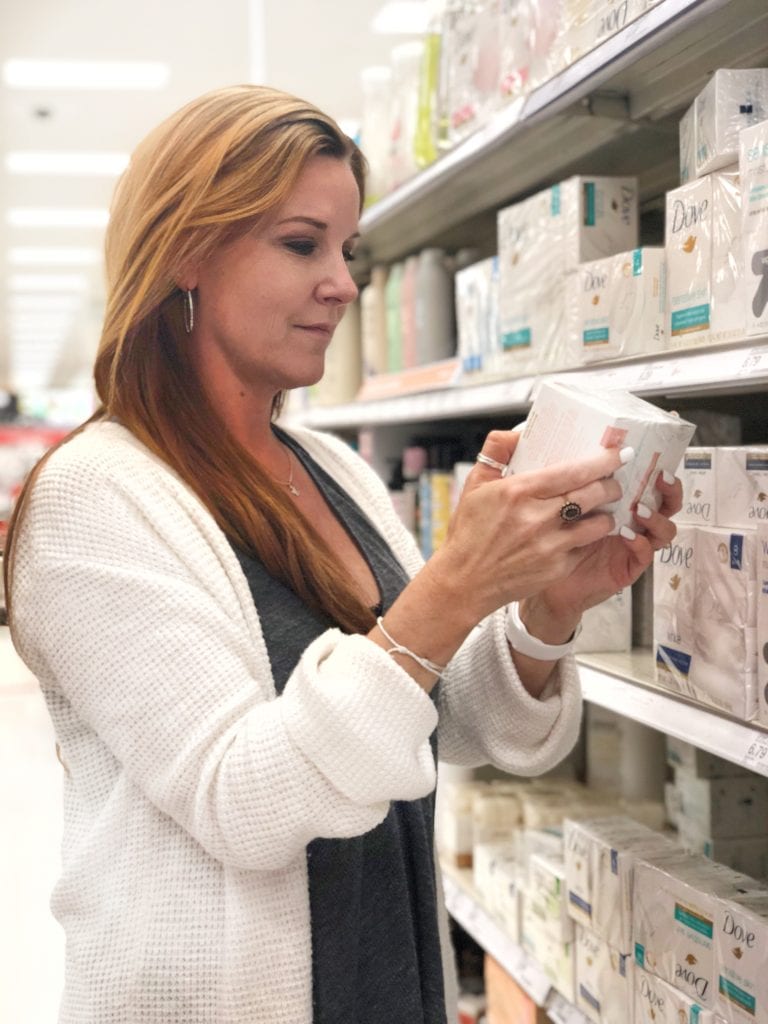 I even take the
Dove Beauty Bar
with me when I travel. Why?
Why would't I?
It is a brand I have always trusted…and I've never liked the 'feeling' of my skin after a bath or shower with ordinary soap. I want to feel clean AND have soft skin.
Like you, I like to get in and out when it comes to shopping for my family's needs – and, quite honestly, I've reached for Dove  like I always have, because I love how my skin feels when I use it (soft!), and it is affordable. But, I've recently learned just how truly GOOD it is for my skin and I can now make more informed choices about skin care. The older I get, the more important skin care is in my world. The added bonus is setting my kids up to take care of their skin as well by making these same choices.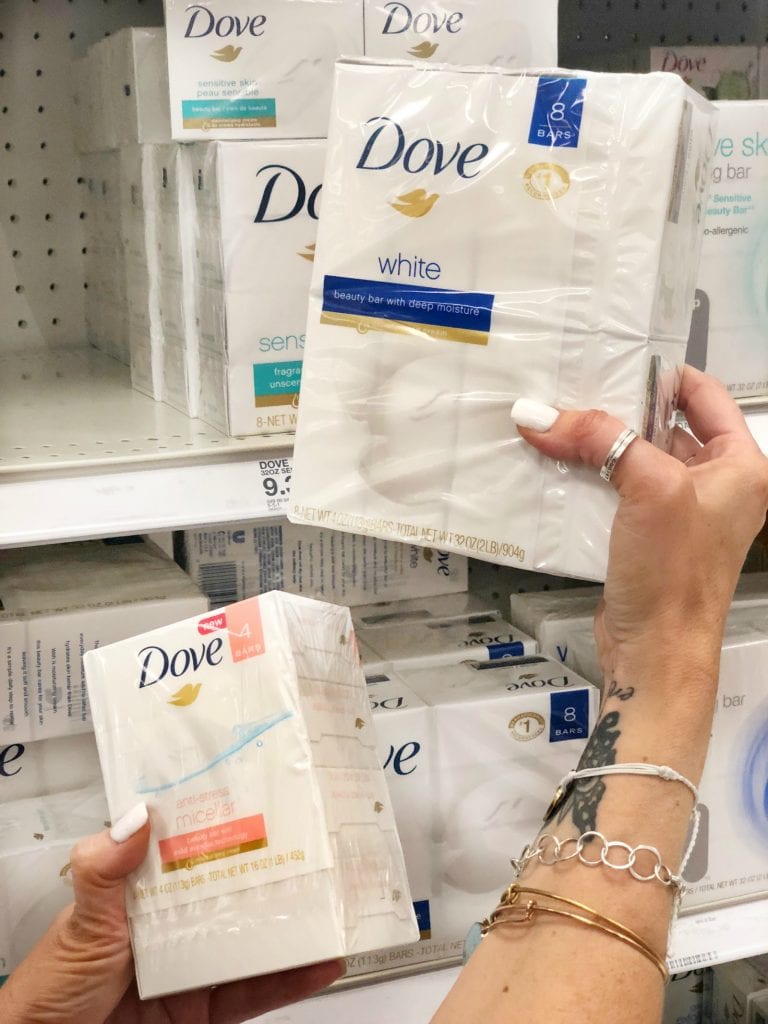 The secret behind healthy beautiful skin is moisture. Dove doesn't leave behind that dry, tight feeling that ordinary soaps can, which can be a sign of dry skin damage. Have you ever used an ordinary soap and felt that 'squeaky clean' feeling? (I've actually always hated that feeling – who knew I was right that it isn't good for my skin?) A recent Dove survey found that 86% of dermatologists report that the 'squeaky clean' feeling  means your skin might be stripped of the moisture and nutrients it needs.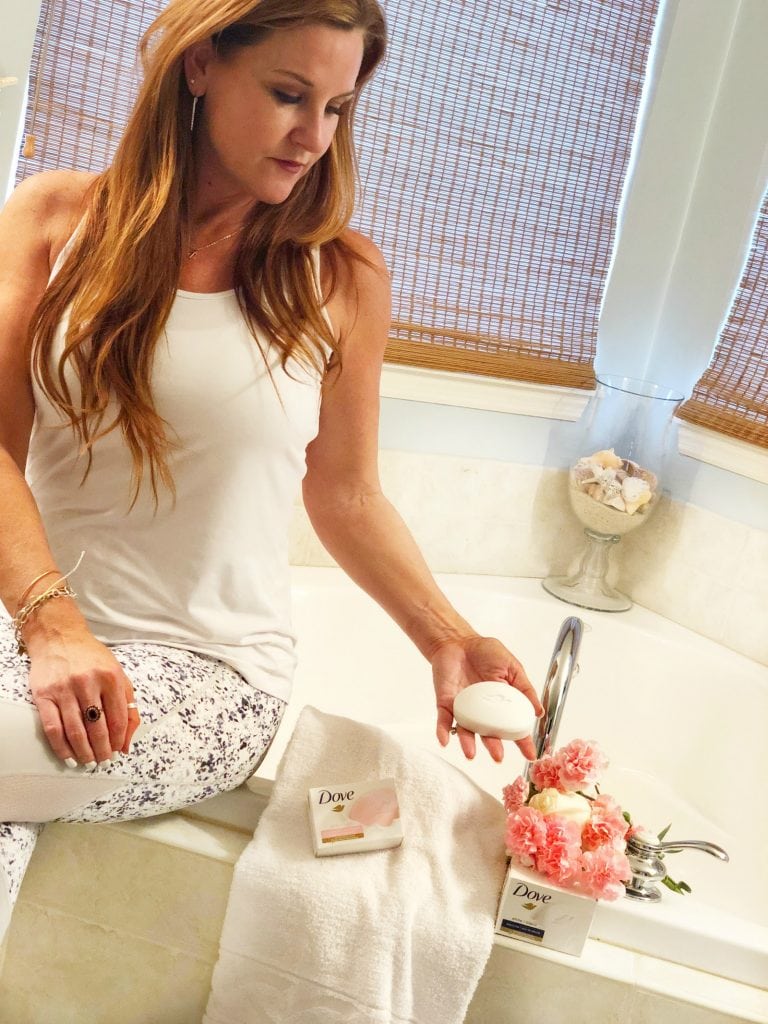 Instead of stripping away your skin's moisture as regular soap can, Dove – with 1/4 moisturizing cream – cleans, nourishes and protects your it by replenishing the nutrients that are lost during cleansing. Unlike basic soap bars, Dove Beauty Bar gently but effectively cleanses, leaving soft, smooth skin.
That is my kind of clean. And skin care.
Dove beauty Bar it is recommended by people you trust: Dove is the #1 Dermatologist recommended Bar.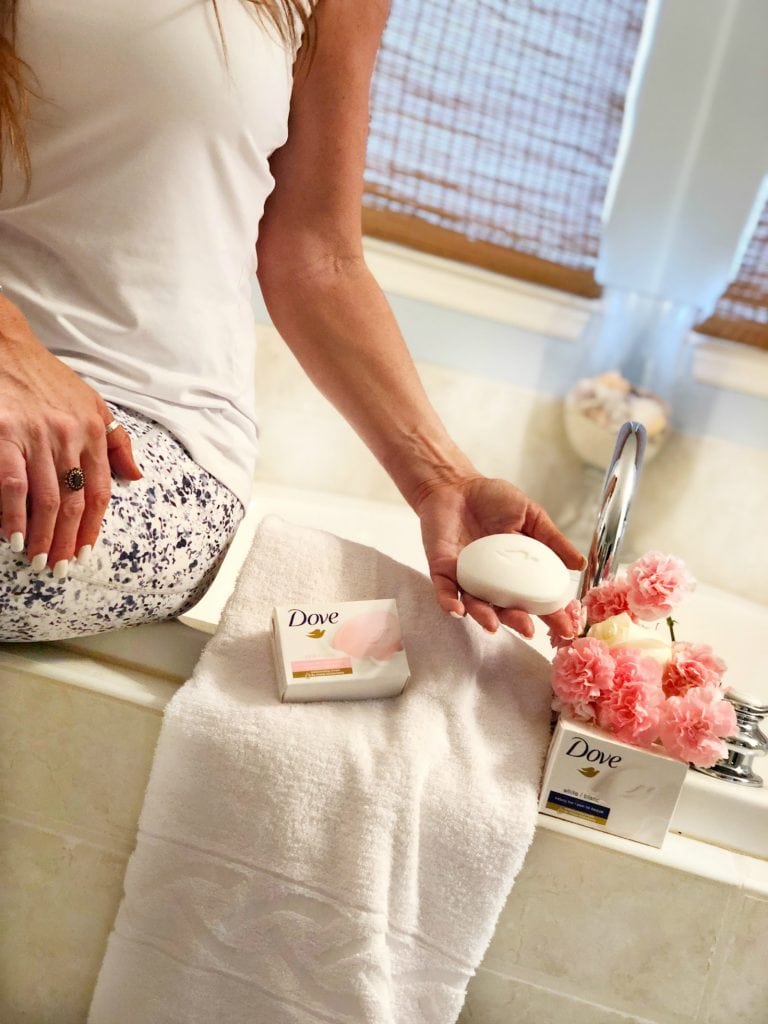 And it is affordable…so that legacy of love and committment to Dove means a side benefit of keeping me budget conscious. You can kind my favorite
Dove Beauty Bar
 at at mass food and drug retailers nationwide.
Disclosure: I'm a proud #DovePartner and happy to be sharing my experience with this beauty bar.