Are you sick and tired of living paycheck to paycheck?  It really does seem to be a vicious cycle for millions of people.  Or, are you doing okay each month, but you are thinking about how nice it would be to be adding to your savings or retirement on a regular basis?  
Maybe you even want to save for something big – a new home, car or you have kids who will be college bound (eventually).
The fact of the matter is, many of us would like change our financial situation to benefit ourselves and our families in a greater fashion. However, in order to change your financial situation, you must first change your financial goals.  
What's the difference, you ask?  Well, like anything else, you must make changes in order for things to change in the end.  You have to decide on your goals and focus on what you can do to make them a reality, like finding ways to save.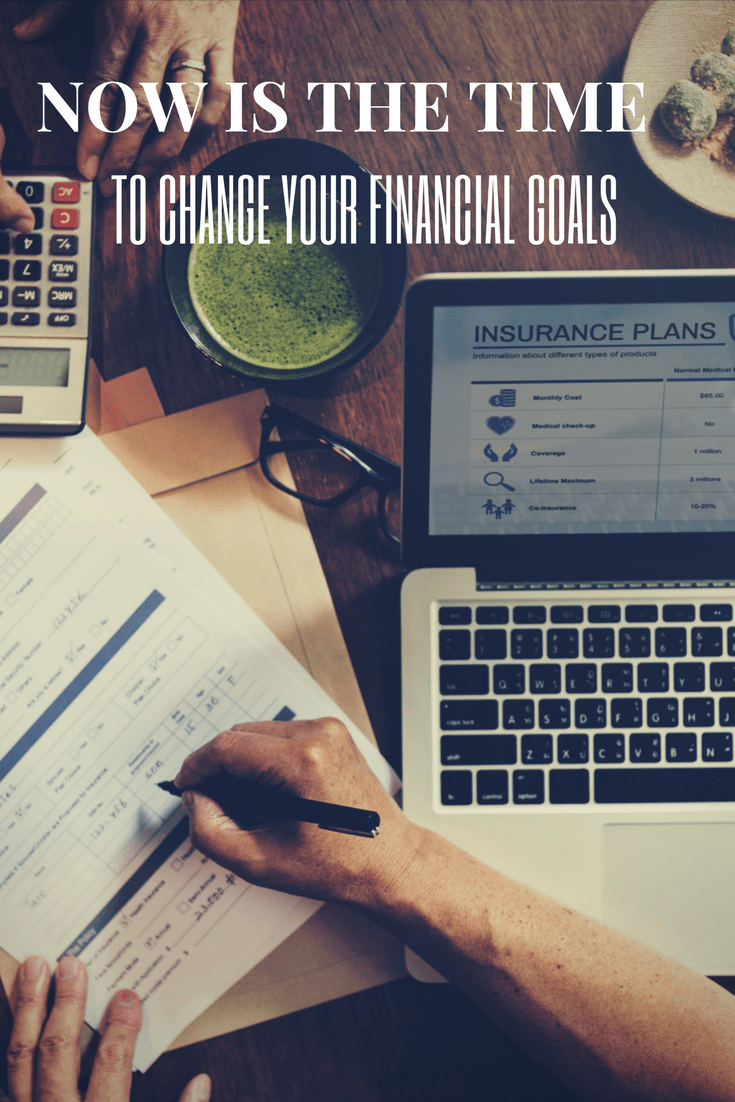 If you are on the fence about changing things up, here are just a few reasons why now is the time to change your financial goals.
We are still in the beginning of a brand new year.  The first quarter is a great time to make changes in your financial life. You have likely made resolutions anyway, why not make your finances a focus as well?  If you get started in now, your life could look completely different by December of this year.
To buy a home.  Are you dreaming of home ownership?  Did you know that unless you have 20% down, you have to pay PMI (Principle Mortgage Insurance)?  This can run you on average of up to 1% of the loan amount annually.  So, for a $250,000 mortgage, you will be paying $2500 per year or over $200 per month!  And that is on top of the mortgage payment itself.  Most financial experts highly recommend not buying a home until you have that 20% down in place.  Start setting savings goals now to make this a reality.
Retirement is getting closer.  I don't know about you, but as each year passes, I am more and more focused on how important my retirement income will be.  I do not want to be stressed about money during my golden years.  Even a small increase in your retirement savings now can pay off big in the future. Regardless of your current age, now is the perfect time to start putting money away for retirement.  Did you know that if you started saving $500 per month right now, you will have $1 million dollars in less than 30 years?  That sounds like a good nest egg to me.
Nothing is getting cheaper.  From real estate to college, from gas to a loaf of bread, prices on everything seem to just keep creeping higher and higher.  Don't you want to be prepared?
I bet you do. Put a plan in place now.