Well, friends – we did it. We made it through election season, and we're on the other side. The shock is beginning to wear off, and perhaps Christmas is helping dull some of the angst of the last three months.
We survived, and for that alone let us all rejoice.
Unfortunately, this election season resulted in a great deal of ugliness here within our own borders. Where the freedom to elect our leaders should bring out the best in us, I fear that it revealed the worst. But now we're all ready for some good, so how do we do that?
Perhaps we could all band together to show a little love to our neighbors.
If there's one thing that I love most about Christmas, it's the pliable hearts of man. Though there's plenty of argument to be made that we should be generous with one another year 'round, it's true that at Christmas, we feel a heightened sense of generosity. Perhaps it's that the nature of gift giving is so engrained in us this time of year.
Whatever the case, perhaps you and your family would like to respond to some of the ugliness we've seen in the world these last months by giving generously to those in need. Because if there is one thing that dispels hate, it is love.
Here are three solid organizations you can give to this Christmas season:
I've seen the work of Compassion International up close, having traveled with them to Tanzania in 2012. Compassion is the "world's leading authority in holistic child development through sponsorship."
Through the sponsorship dollars of generous men and women, Compassion is able to minister to the least of these, offering everything from prenatal care and training, to meeting basic needs, to providing leadership training so that young people can break the cycle of poverty where they live.
I cannot say enough good things about Compassion International. Sponsors have a huge impact on families through a monthly gift of $38. For more information on the children waiting, visit this page.
Institutionalized living is devastating for young people. Statistically, girls who grow up in orphanages are 60% more likely to end up in sex trafficking, and boy are 70% more likely to end up in prison. There is no question that we were meant to grow up in families where we know we are wanted and we belong.
Hope House Ukraine, a ministry of World Hope Canada, is a transition home for young women who have aged out of the orphanage in Ukraine. The girls receive deeper education, life skills training, and thrive in a place where someone believes in them.
This is an organization meeting young women where they need it most, giving them a hope for the future beyond the streets. Visit World Hope Canada for more information.
Incidentally, a portion of the proceeds from my novel is going directly to Hope House Ukraine.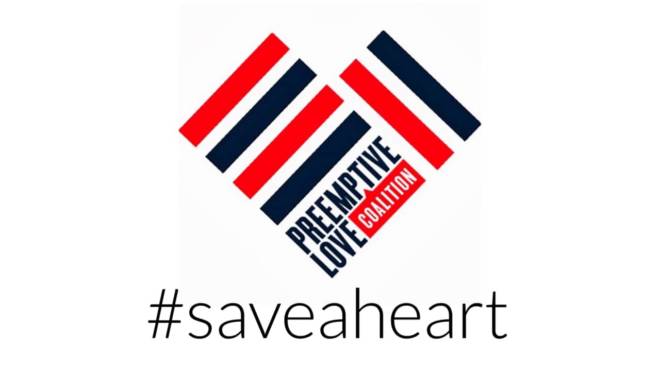 Preemptive Love Coalition is doing beautiful, life-giving work with refugees. From offering sustainable income to women to providing needed medical treatment for kids in war zones, Preemptive Love is standing in the gap for war torn families.
Watch this video to learn more about their work.
These are, of course, only three options in a long list of organizations, both locally and internationally, that are working to help those in need.
As our nation continues to process all the emotions that followed an historic election, let's turn fear into action, hate in love, Christmas into Hope.
What organizations do you and your family contribute to this time of year, or throughout the year? Let's add to this list of giving options in the comments!