What do you consider the ultimate in family and comfort food? In my world, that has always been lasagna. Maybe it is that this dish was the one most often brought to school functions when I was a child – or it could be that it topped the list of items brought to offer comfort to a family going through a tough time.
But, lasagna has long been a food I actually enjoy making and eating. I also think it is a dish that inspires experimentation – without the risk of true culinary disappointment.  To energize the lasagna chef in you, we've collected twenty recipes we are sure you will love – including a few dessert options. Enjoy!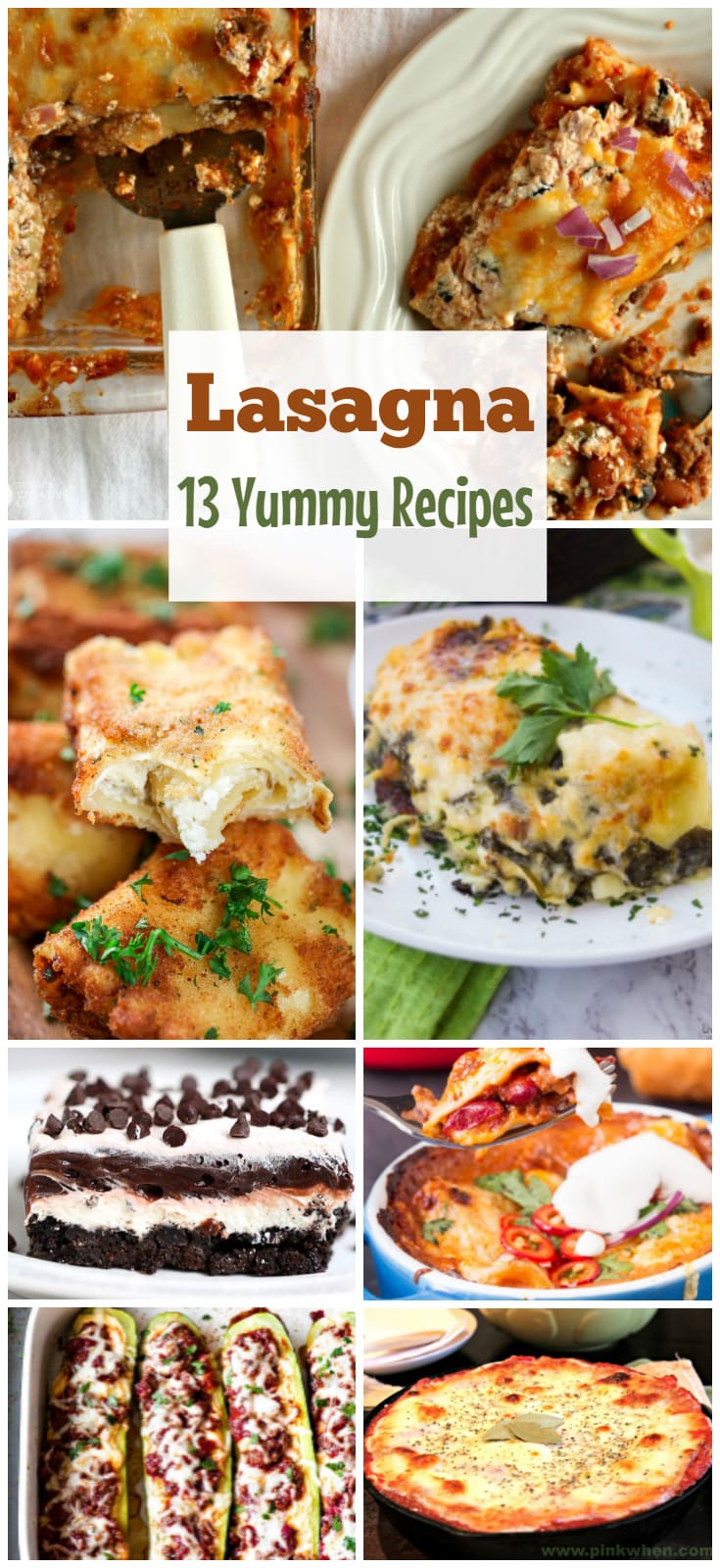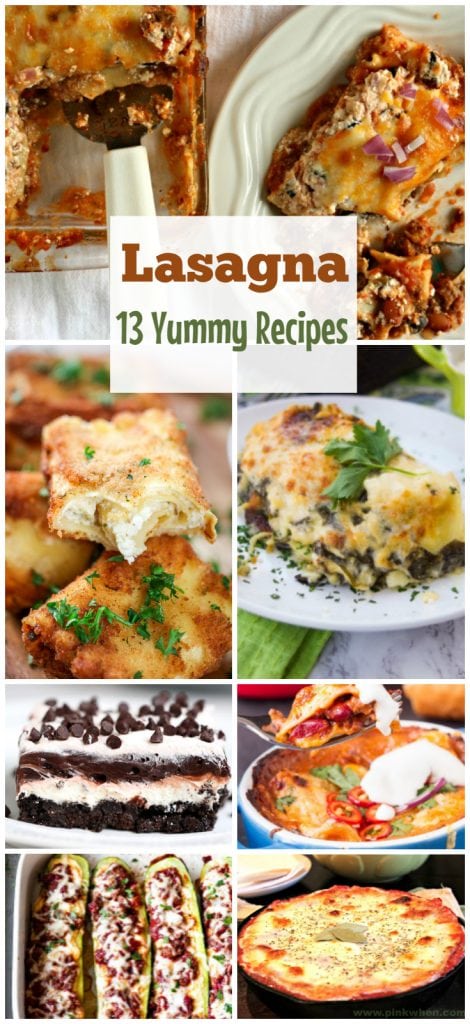 13 Yummy Lasagna Recipes
Chilli Lasagne – Kitchen Sanctuary
Lasagna Zucchini Boats – Homemade Hoophah
Easy Cheesy Ravoli Lasagna – Living Sweet Moments
Lasagna Fritta aka Deep-Fried Lasagna – Baking Beauty
Salmon Lasagna – Living Sweet Moments
Mexican Lasagna – Today's Creative Life
Chocolate Lasagna – i heart naptime
The Best Instant Pot Lasagna – Food 'n Service
Chicken Bacon Lasagne Gluten-Free Version – Kitchen Sanctuary
Garlic White Lasagne – It's a Keeper
Zucchini Ribbon Lasagna – What the Fork Food Blog
20-Minute Vegetarian Skillet Lasagna – The Chunky Chef
Is there one on this list you are dying to try? For me, it is the Garlic White Lasagna and, as I'm a bit addicted to my Instant Pot, you know I'll be trying that as well. Be sure to come back and let me know what you love the most.