Can you tell I am in FULL DIY mode right now? For the love of everything – it does NOT mean I am good at it. It does, however mean that I am making the effort (and making plenty of mistakes too!). With a newly-finished, brand new basement, I am trying desperately to figure out just how we are going to furnish the entire thing.
I need a couch, chairs, coffee table (or puffy tuft!), barstools and plenty of wall art. (that sounds like a whole lot of money unless I can incorporate a bit of DIY, right?)
Did I mention I'm a tad obsessed with the Chevron pattern? Last year the small girl and I even had semi-matching chevron dresses. (Alas, matching your mother once you are a tween is frowned upon.)
Thinking you may be in a DIY or Chevron mood as well – I wanted to share a list of some projects you might love.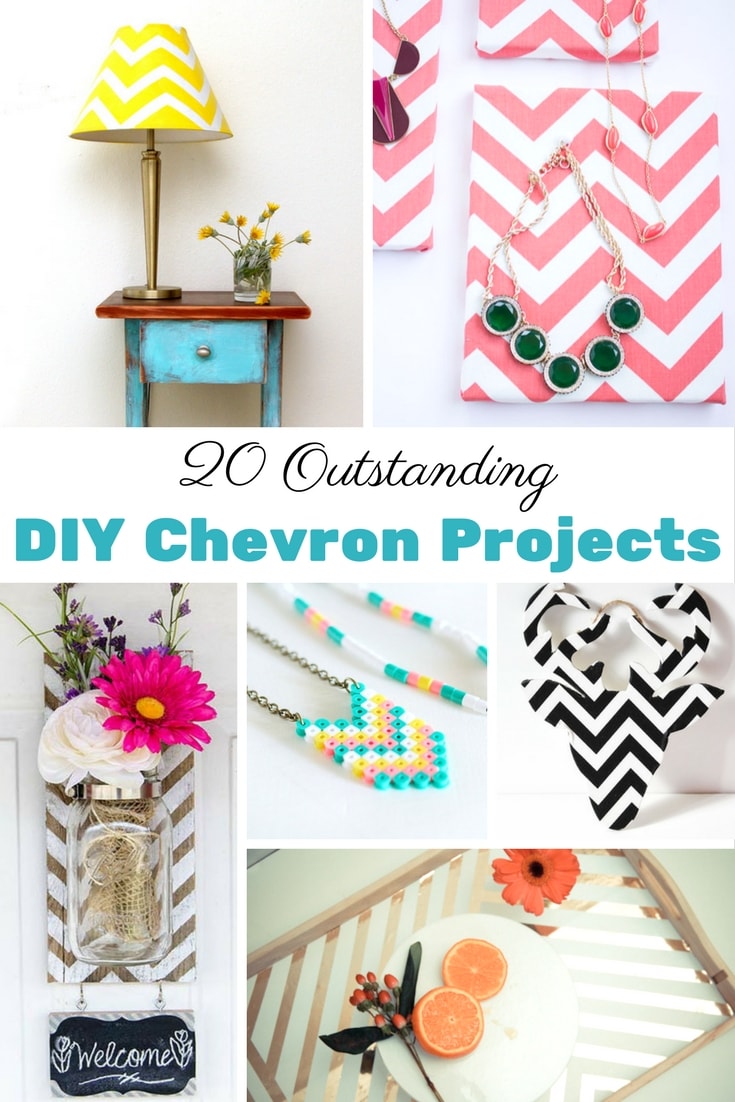 DIY Chevron Projects
I'm thinking the patterned pillow, the DIY serving tray, the pouf tutorial and the mounted mason jars are topping my list.
Do you have a favorite?