I bake more during the holidays than any other time of year, so it is important that at least SOME of that baking is simple in addition to being delicious. This recipe is for the kind of cookie that flies off the plate – and even though, in our home, we like to make them for Santa, I do find myself policing my family to make sure we have enough left by the time Christmas Eve rolls around. Just you try them – you'll see.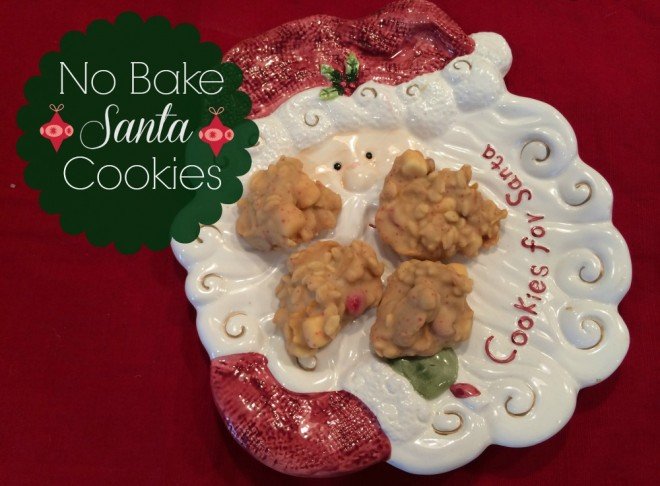 Ingredients:
1 ½ Cups of Corn Flakes
1 ½ Cups of Rice Krispies
1 Cup red M&Ms
1 Cup Mini Marshmallows
1 ¼ Pound White Chocolate
½ Cup Creamy Peanut Butter
Red Sprinkles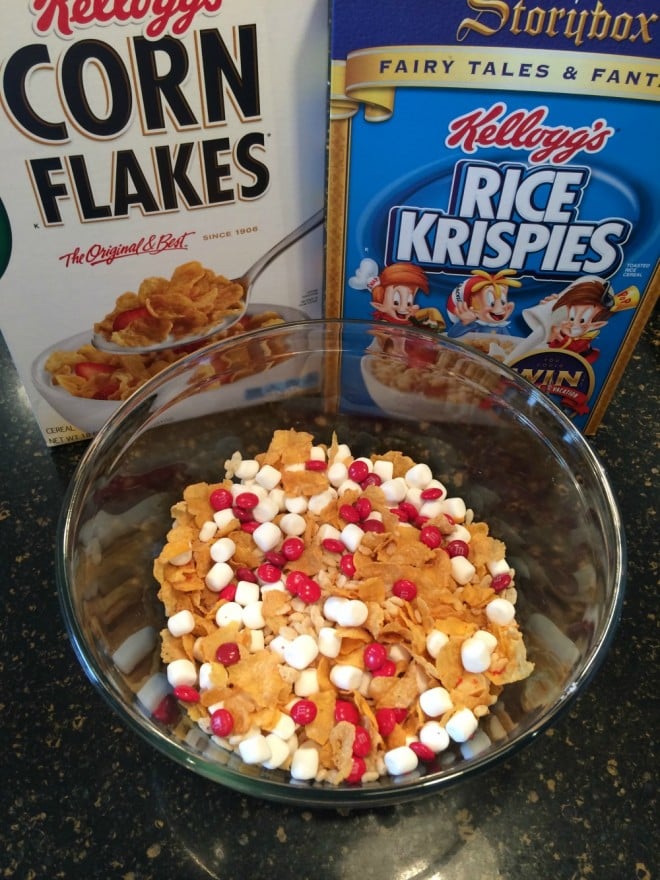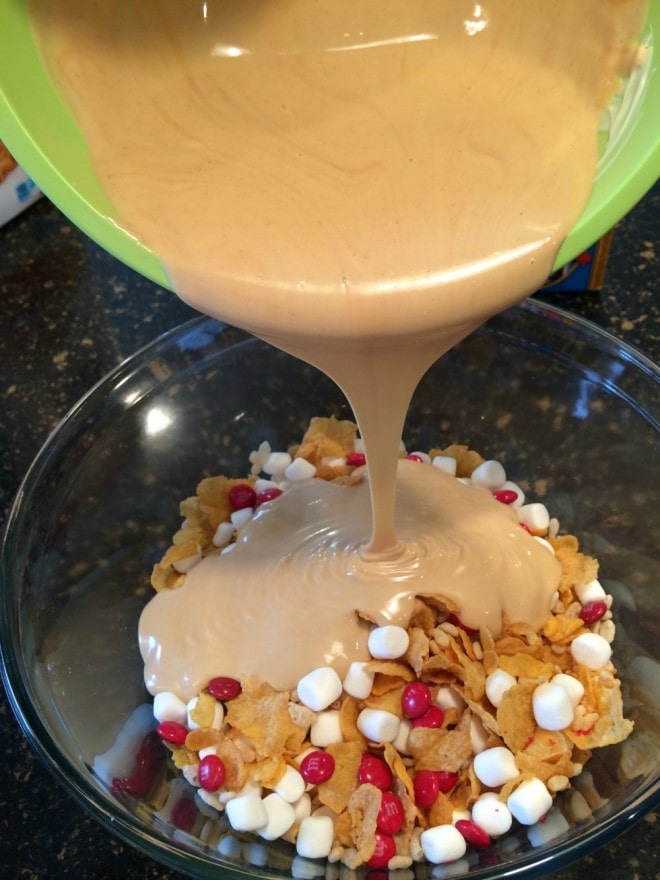 Directions: Combine Corn Flakes, Rice Krispies, M&Ms, and Marshmallows, and a dash of sprinkles, set aside. Melt white chocolate in microwave (30 seconds at a time – stirring after each) or over a double boiler. Add peanut butter and continue to melt until both are blended. Pour marshmallow and peanut butter mixture to cereal – stir until fully coated. Add more red sprinkles until pleased. Put parchment paper on two cookie sheets. Spoon 2 inch balls of mixture on to cookie sheet, place in fridge until set.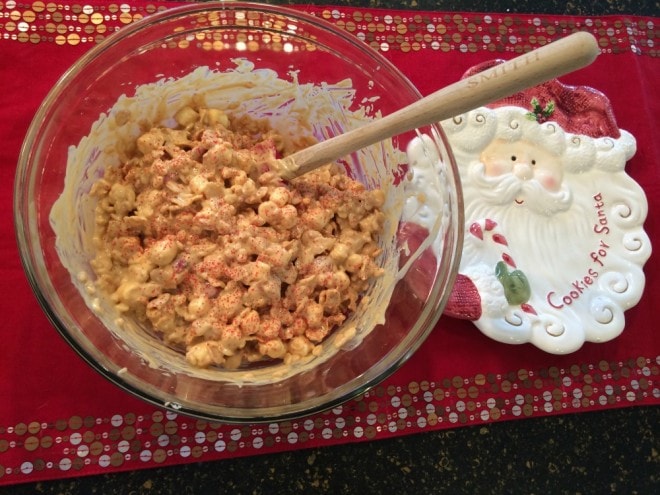 Keep refrigerated when not serving.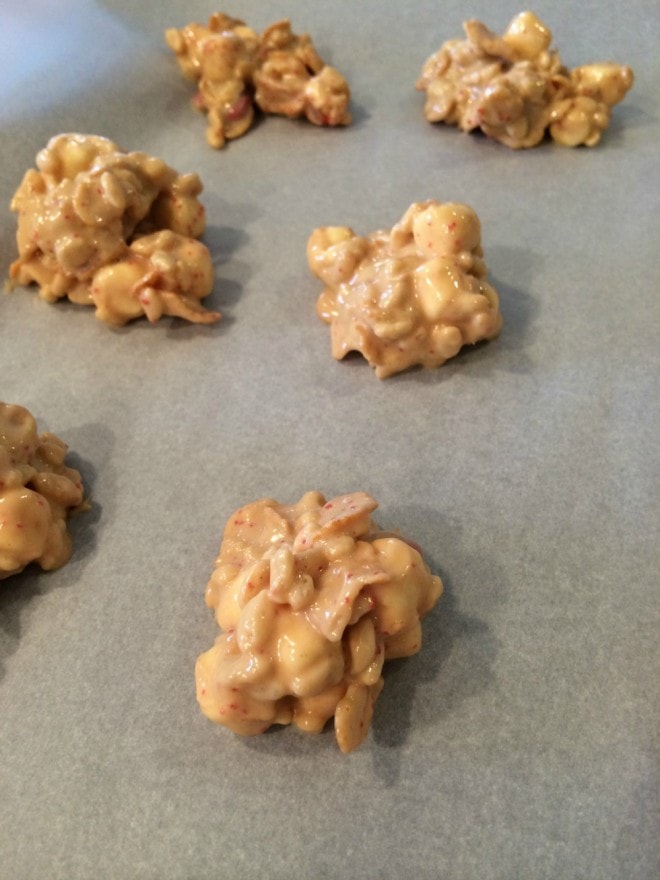 Enjoy (and save some for Santa!) And don't forget to leave Santa some extra special MILK (I'm thinking a milkshake…what do you think?)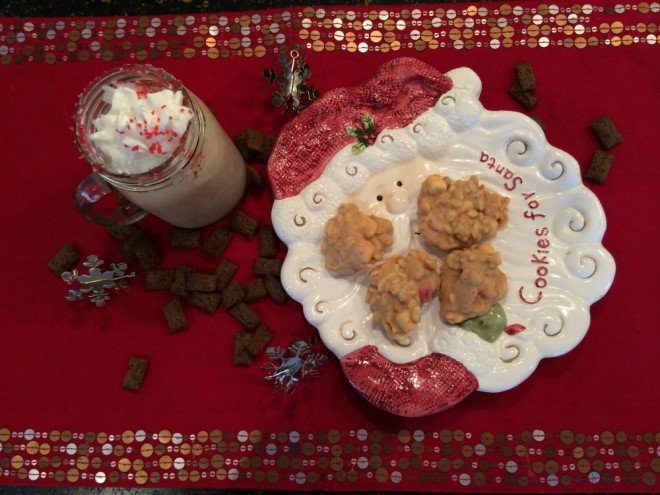 And….if you find yourself wanting a delicious treat while you are lying around AFTER Christmas…maybe even in to New Year's and while you're relaxing while watching ALL of those amazing football games? This is the perfect recipe for you!
I can't wait to hear what you think.
Disclosure: I'm proud to have Kellogg's as a long time partner. As always, all thoughts and opinions shared are mine and mine alone.