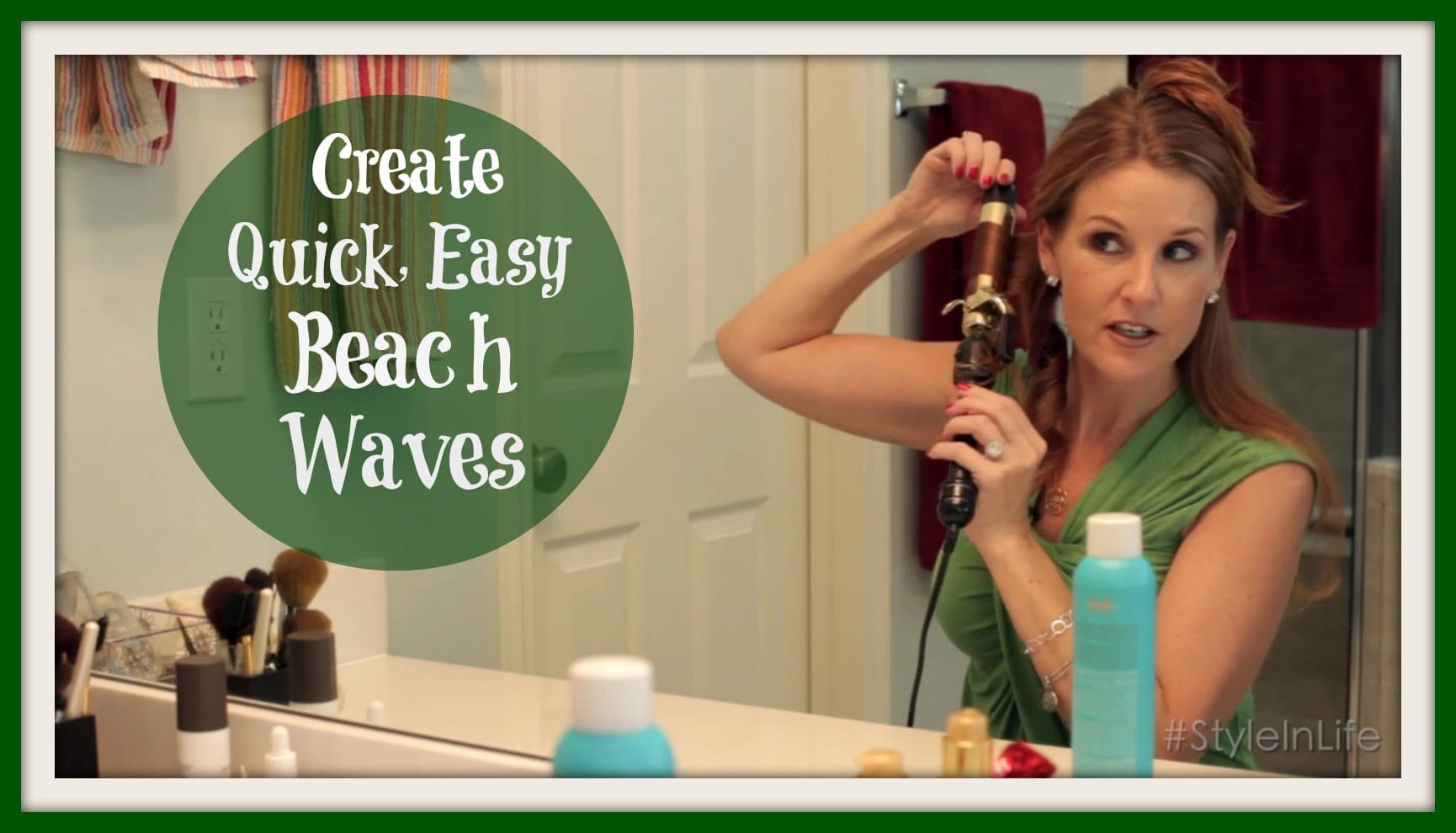 As I begin my final week in my 30's, I am fully embracing the fact that style matters to me.  Even more than that, MY STYLE matters to me.  It isn't as though I had lost all sense of style…. I haven't forgotten how to get dressed or do my hair, how to organize my home, or take care of my health. I've simply decided to re-embrace the effort I used to make.
I'm enjoying my life.  I'm Keeping Style in My Life and in doing so, hopefully introducing you to a few ways to do the very same in yours.  Last week I took you inside my closet for 10 Ways to Tie a Scarf.
Today, together, we are tackling a hairstyle I love.  Beach waves.  Yes, I know it isn't Summer.  Trust me. I know it isn't Summer.  But that doesn't mean your hair can't embrace a soft wave – and one that lasts.
I love it because it is easy.  (If I can do it, you can do it)
I love it because it is quick. (Less than 10 minutes and I have long hair and a lot of it!)
Here we go!
A Hair Tutorial: Create Quick, Easy Beach Waves in Minutes:
Well, what did you think?  Seems easy enough, right?