Those moments…
If you have small people, inevitably, you've had one of them too.
Mine seem to be happening with greater frequency, and I'm doing my best to breathe through them, but I SWEAR, having small people can often feel like seeing yourself under a giant microscope. Better yet, not just seeing yourself, but having a running commentary.
It was one thing when my small people were truly small, but now that they are a little older, their comments, their side-long glances, the moments when they reach out to touch? It can be really hard to digest.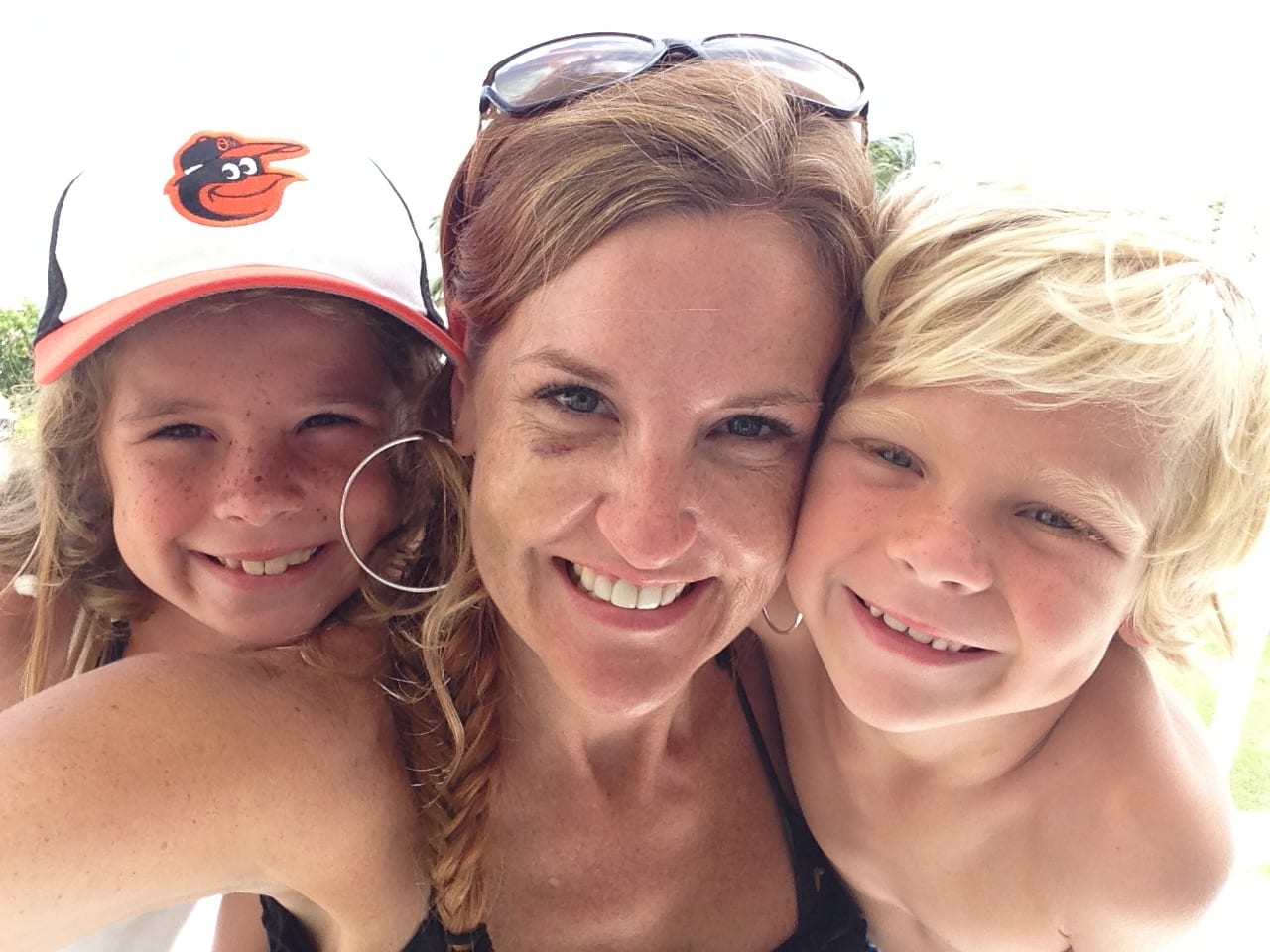 Over the Summer, I took my kids to the pool.  I understand lots of mothers do this when the temperatures hit the 90's.  What I wasn't prepared for was the critique…the way their eyes began to roam over my body, or how they 'bounced' their fingers on my breasts with a terribly unfortunate 'boingy' sound. Suddenly, I was embarrassed. I hadn't viewed my body through their kaleidoscope before and suddenly I was self-conscious in a way I hadn't experienced.
I have always worked so hard to avoid any self-defeating language….. I was suddenly swimming in new territory.  Fast forward a mere month, my small dude walks into the bathroom as I'm in a state of half-dress, bent over, putting lotion on my legs. Apparently the 'extra' in my stomach was too good to pass up.  A quick jiggle, an ask about 'how that happened', and he was on his way.
But wow…. I certainly wasn't. Well, this is a good time. How did 'that happen'?
Well, kiddo? I don't know….age? That chocolate I had for dessert last night? Or the last three nights?
Ladies and gentleman…. do you mind swinging your spotlight over here?  I think you might have missed my latest wrinkles? Are there gray hairs I don't see?  Age spots I haven't noticed yet? What about my hair color… a shade too red? Would you like to talk about where babies come from? I think it would be great fun to tackle ALL of the uncomfortable conversations at one time and get them ALL out of the way.
Whew.  This parenting business is NOT for the weak-of-heart. It can be hard for me to digest.
And I suppose hard for these small people to digest as well. To highlight these extra special moments between parents and small people, Rice Krispies (as you know, a common breakfast in our home) have a new series of commercials running…. They know that there are LOTS of examples of these conversations that happen every day between parents and little ones, but as 'hard to digest' as the chats can be, this breakfast isn't.
For an easy smile, take a quick 15 second look.
(Updated September 16, 2018 – Video no longer available)
Ever had a 'hard to digest' moment in your home? I'd love to hear it.  You know I'd love the company.
And for even more fun….(and prizes!) join the Rice Krispies #easytodigest Twitter party today, September 25th at 12pmEST to chat with award winning pediatrician Dr. Laura Jana about your own stories, kid's nutrition, and tips for making simple, nutritious food choices for your kids. Just by participating, you'll be entered to win prizes including Rice Krispies bowls and a Visa Gift Card.
Disclosure: I am proud to have a long term relationship with Kellogg's and am happy to discuss a variety of topics that include the brand.  As always, all thoughts and opinions are my own.