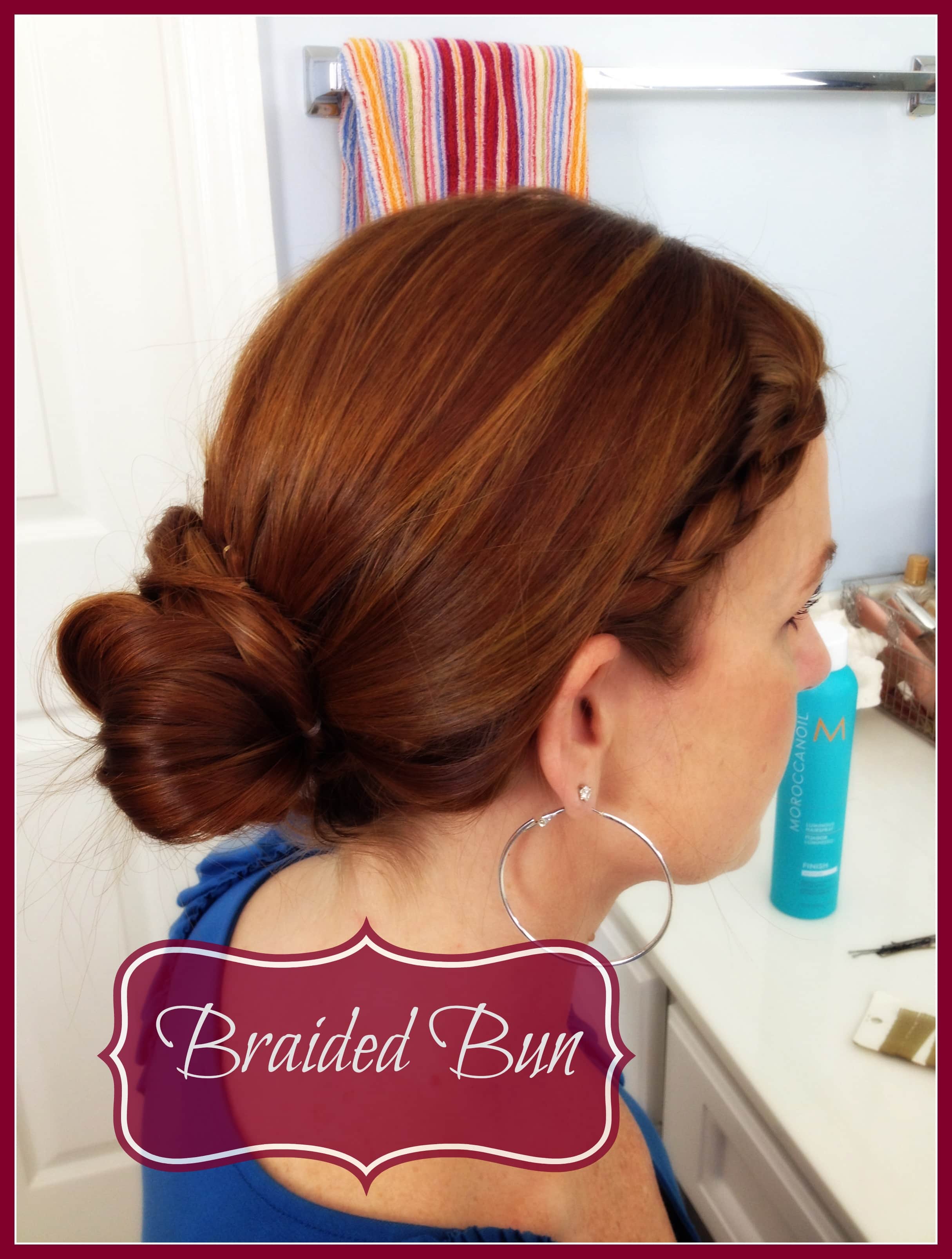 You know I'm having fun with the hair tutorials, right? My husband has always encouraged me to wear my hair up – has always liked it when I have worn my hair in a ponytail and the like, but I have always hesitated.
Some silly insecurity.
Wearing my hair down has always been easy – it has always felt like 'me', but doing these tutorials and experimenting – learning new options has been fun.
This latest tutorial – a braided bun – is one I learned recently from the lovely Vanessa Lachey when I was at an event with P&G in New York City. Vanessa was sharing a variety of style tips – mainly focused on the home, but ended the day by doing this style on one of the girls in our group.  T
he idea, of course, is that it would be an easy one we could all duplicate at home.
Naturally, I wanted to do it.  So here goes.
What do you think?
Think you can do it?  I promise it is easy!
This video is part of my 'Keeping Style in Your Life' Series…  I've loved focusing on everything from organization to favorite food to easy hairstyles and wine.