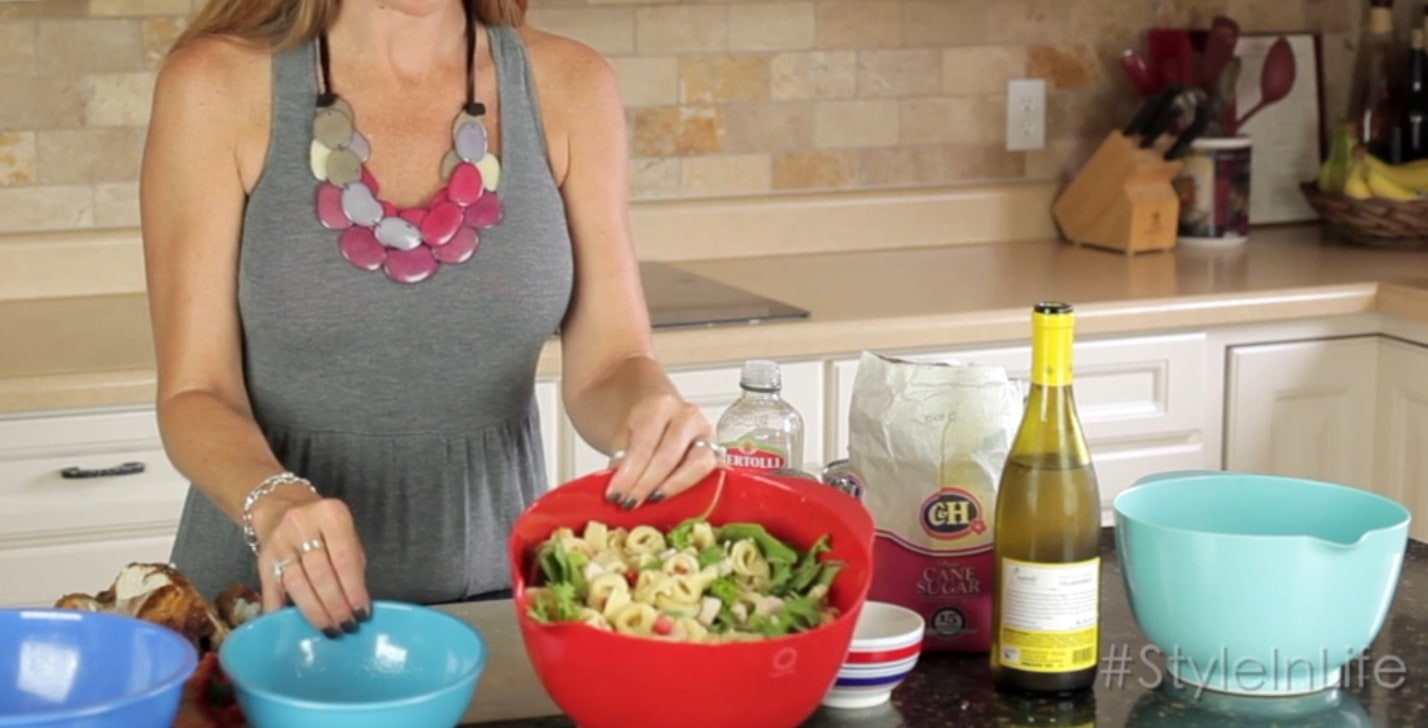 You know it breaks my heart to even type these words, but I must face the truth: Summer is winding down. 
Cue deep breath.
It is desperately sad, but, I'm facing the facts. School is just less than a week away and back-to-school BBQs and team sport gatherings are pending.
So, I thought I would break out a recipe that would suit the occasion.  This is not only a favorite of mine, but an EASY one.
(and bonus! some of the vegetables came from the garden I PLANTED!)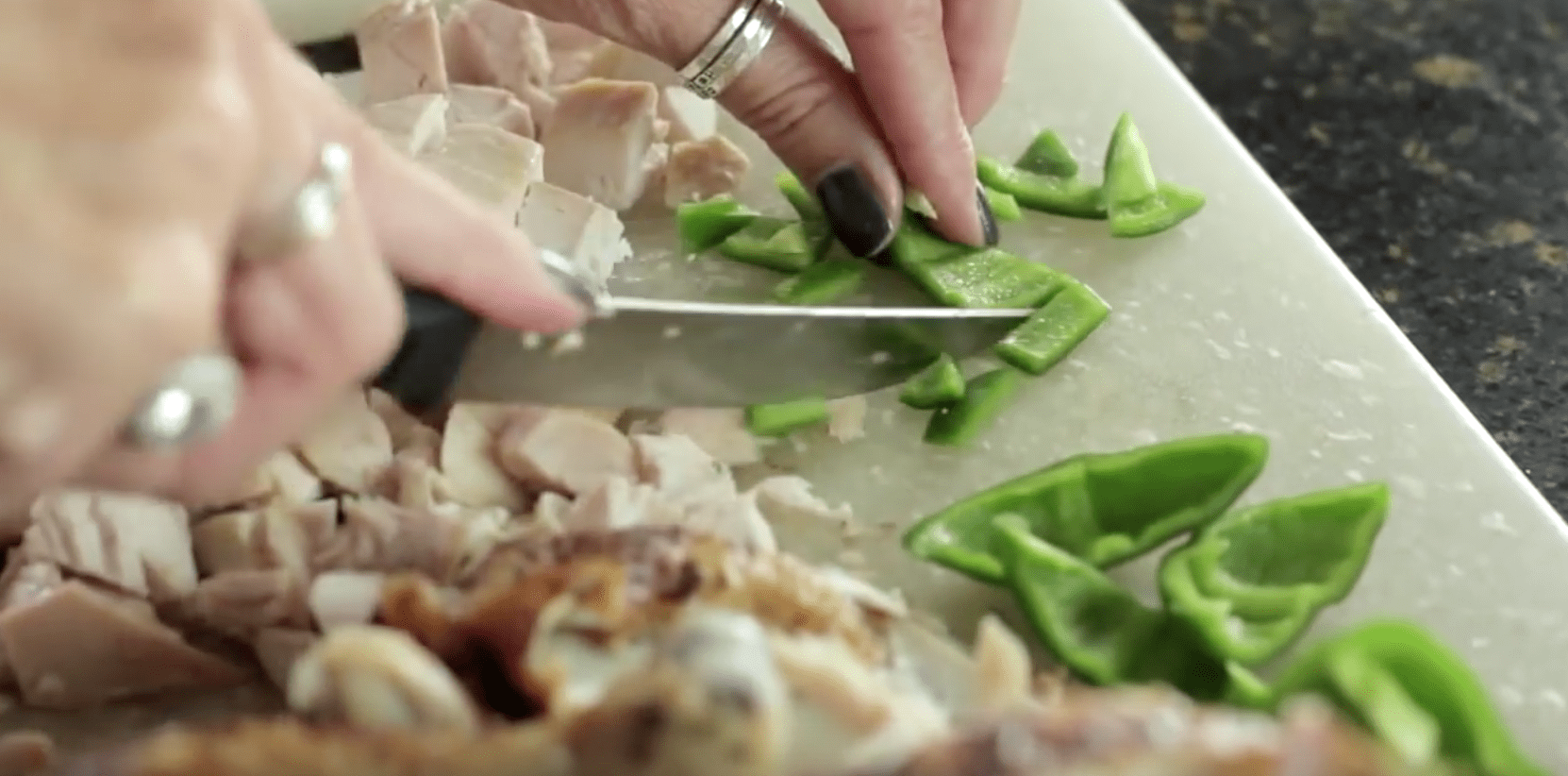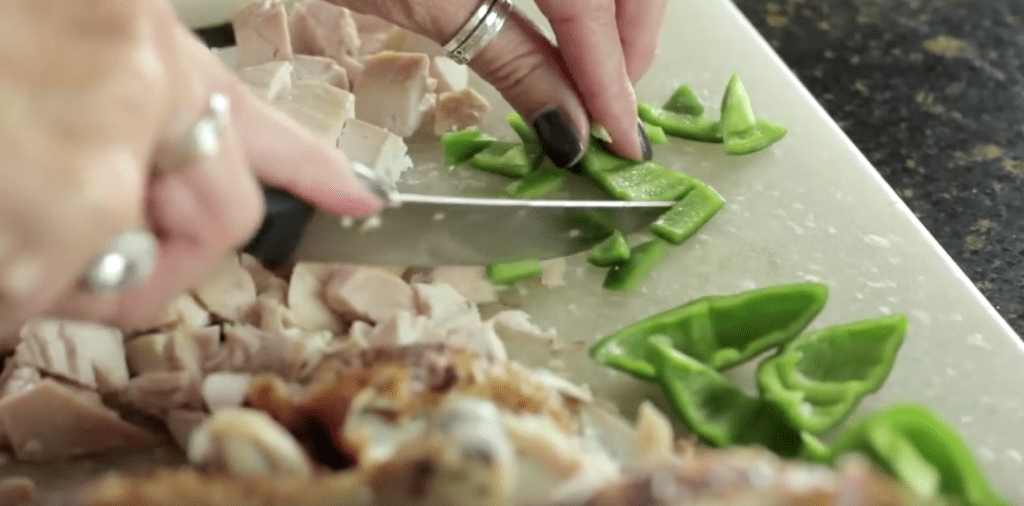 You can whip this up in very little time, it isn't high in calories, and, the very best part – it is delicious.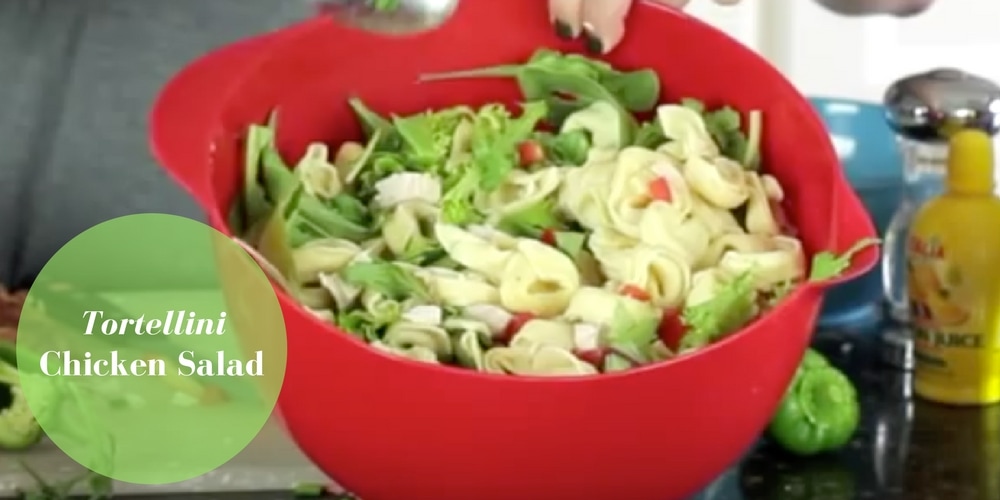 Tortellini Chicken Salad
What do you think?  Let me know if you try it. Or if you have other variations or recipes you suggest.  I do always love to experiment!
This video is part of my 'Keeping Style in Your Life' Series…  I've loved focusing on everything from organization to favorite food to easy hairstyles and wine.