It wouldn't surprise me if you, like me, are not done with your holiday shopping, but just for a moment, I'd love to ask you to pull your focus from the myriad sales and deals slamming the internet, to move your energy and thoughts from Black Friday and Cyber Monday, to instead focus on giving – Giving Tuesday, that is.
Just last week, I visited New York City – Times Square to be exact – to watch many, many people showcase their giving nature by experimenting with (and loving) the Donate A Photo App by J&J.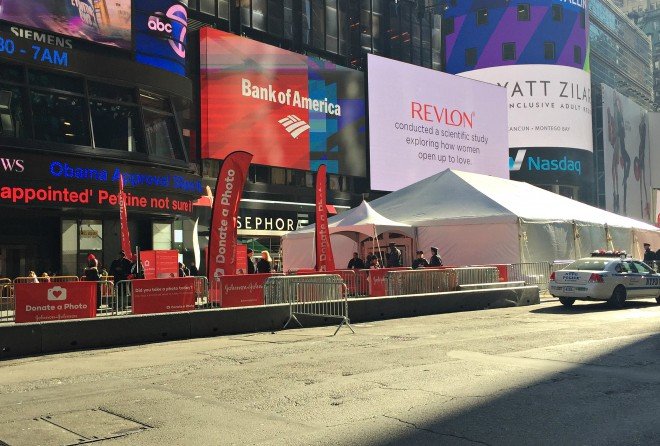 As you wandered the tent, you could donate a photo to any of the causes (or all of them) inside. It was great fun to watch and participate.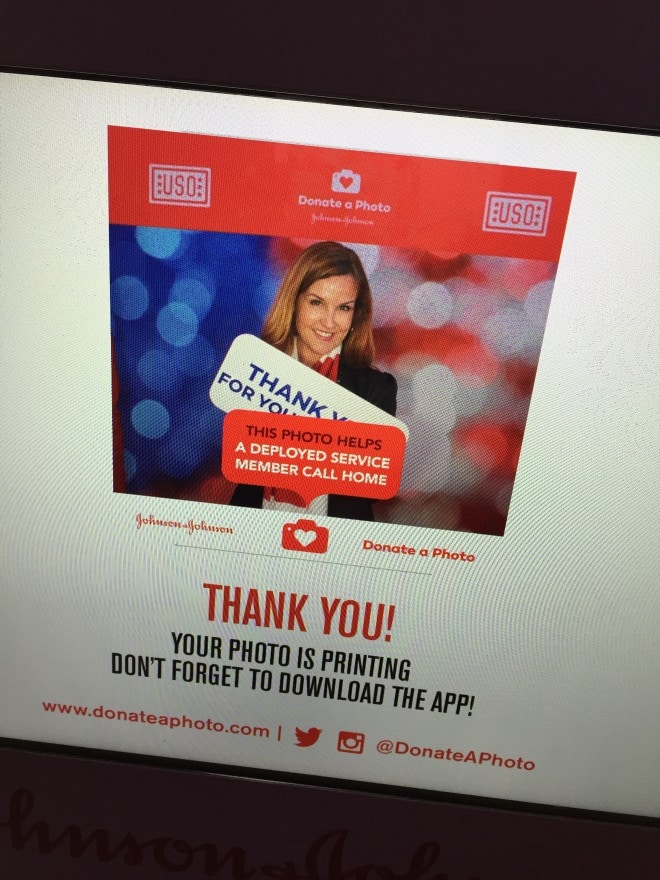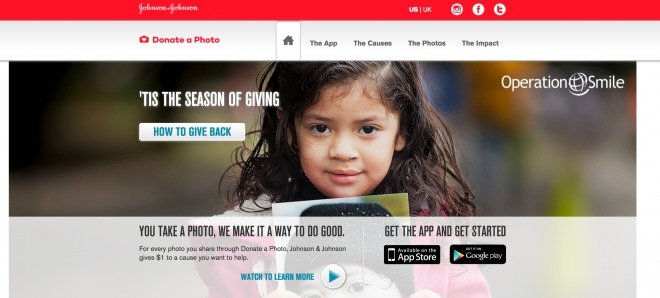 I've talked about Donate A Photo before…and for good reason. In fact, I've mentioned it a few times.
There are so many of us who WANT to help, to do good, to make a difference in the world…but it isn't always easy to find the time, or the money – both of which often feel like a 'requirement' for that 'do gooding'. Not to mention – there are so many organizations, so many individuals who need. It can feel overwhelming to choose one over the other.
But here's the thing….Donate A Photo allows us to, in fact urges us, to do a little something every single day. It won't cost you a penny. It will take less than two minutes of your day. And you can help dozens of beautiful, needy causes and therefore effect hundreds of lives. I promise.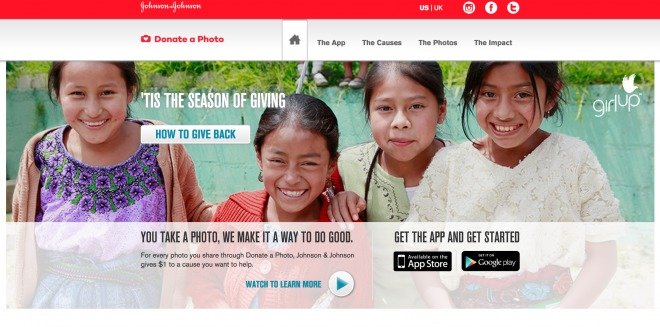 How does it work?
Simple: download the app. For free. Select iOs or Android. Choose a cause that matters to you – Save the Children, Operation Smile, Girl Up, the USO or any of half a dozen others, select a photo, write a brief caption and share it. Every. Single. Time. you donate a photo, J&J will donate $1 to the cause that matters to you.
Choose the same cause every day.
Choose a different one every day.
Select a photo that represents the charity you love.
Donate a picture of your cat.
Each and every photo, each and every cause, will receive $1 per photo.
You are raising money and awareness, you are inspiring others. You are doing something good.
Admit it, this is extraordinary, yes? It is a habit worth cultivating.
I was thrilled to have the chance to sit down with a few of the celebrities dedicating their considerable hearts and influence to support specific causes within the app.
Nigel Barker, a professional photographer, former model and one of the judges for American's Next Top Model has been a supporter of the USO for years. Yes, he's British. And yet, he told me, 'A soldier is a soldier.'. My favorite? He tweeted to 'all models' – encouraging them to choose to be a 'role model' and do something good. Clever.
Actor Zachary Levi has been an ambassador for Operation Smile for more than a dozen years. In fact, he had been supporting them for quite some time before he was asked to have an official relationship. Why? He told me he believes the ONE right every child deserves is the ability to experience and express joy. Yet, children born with a cleft palate or a cleft lip hesitate to embrace joy for fear of showing what they deem to be their imperfect smile. Do you know how much it costs to perform the surgery to correct a cleft lip or palate? $240. And 45 minutes. There are thousands of people who donate a photo every day. If 240 of them choose Operation Smile? Life. Changed.     
My photo helped heal a child's smile with surgery with @OperationSmile. #jnj @donateaphoto https://t.co/wnq3HhaBQh — Zachary Levi (@ZacharyLevi) November 24, 2015
And actress, Kat McNamara champions Girl Up – an organization dedicated to uniting girls to change the world. Kat – as delightful as you'd imagine – was soft spoken, but firm in her committment to helping girls worldwide to receive the education they deserve. Currently, GirlUp is working toward purchasing bikes for young girls in Guatemala – bikes that will help them to get to school.
More than 800-thousand pictures have been donated since the app was introduced. Nearly five-thousand of those were just last week. THAT is one heck of an impact. An avalanche starts with one snowflake, yes?
What do you say? Let's make five-thousand a minimum goal for each week….and we can raise it from there.
Let me know what you think. And thank you for supporting Giving Tuesday (and so many other days) in whatever fashion fits you.
Disclosure: I have been a long time partner of J&J's and an active supporter of this app. As always, all thoughts and opinions are mine and mine alone.