This post is brought to you by CJ Affiliate's VIP Content Service. I'm happy to have partnered with Sears to share a little I love about spoiling dad on Father's Day. As always, all thoughts and opinions shared are my own.
I'm certain it won't surprise you to know we spent the weekend on the baseball fields. Last weekend it was softball. My husband is fond of saying, 'diamonds aren't just for girls.'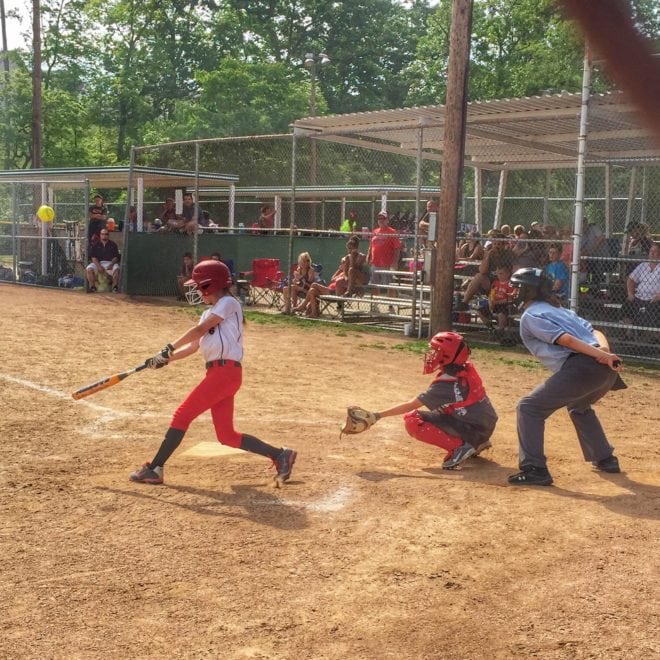 In his case, he speaks the truth. The baseball diamond is his mecca. It is now also my son's and my daughter's. Together, they make the ultimate team. There are few things that make my husband happier than the sound of the bat connecting with the ball, than seeing his team make the plays he knows they are capable of making, or simply throwing the ball with his kids. Coaching is a beautiful extension of his personality.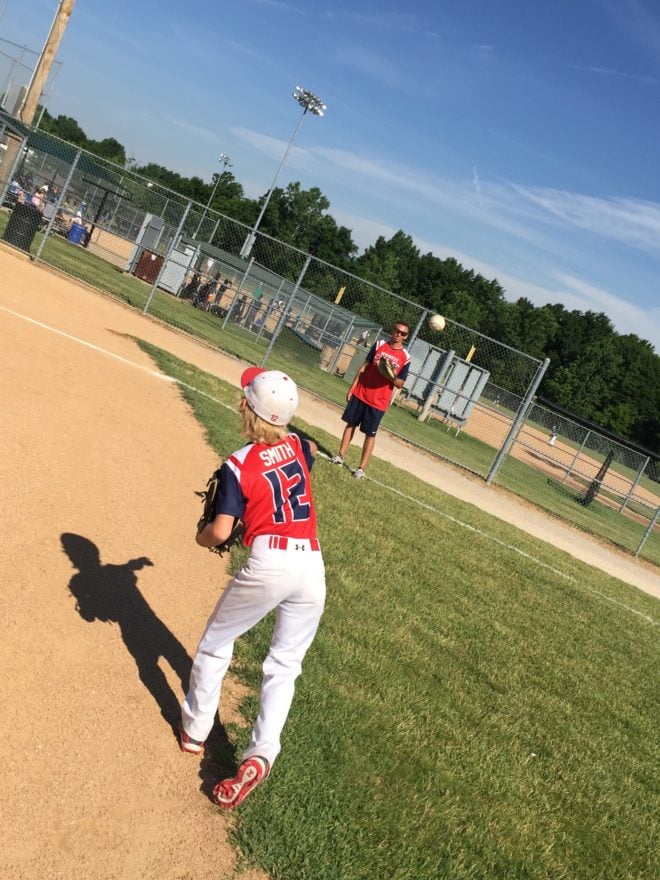 So, it is no wonder he has a family who wants to spoil him on Father's Day.
Admittedly, he is hard to surprise. We always find it a challenge to uncover the 'perfect gift', but as I mentioned at the beginning of this post, I'm excited to share a few special options with you that allow you spoil the dad in your family without spending a fortune.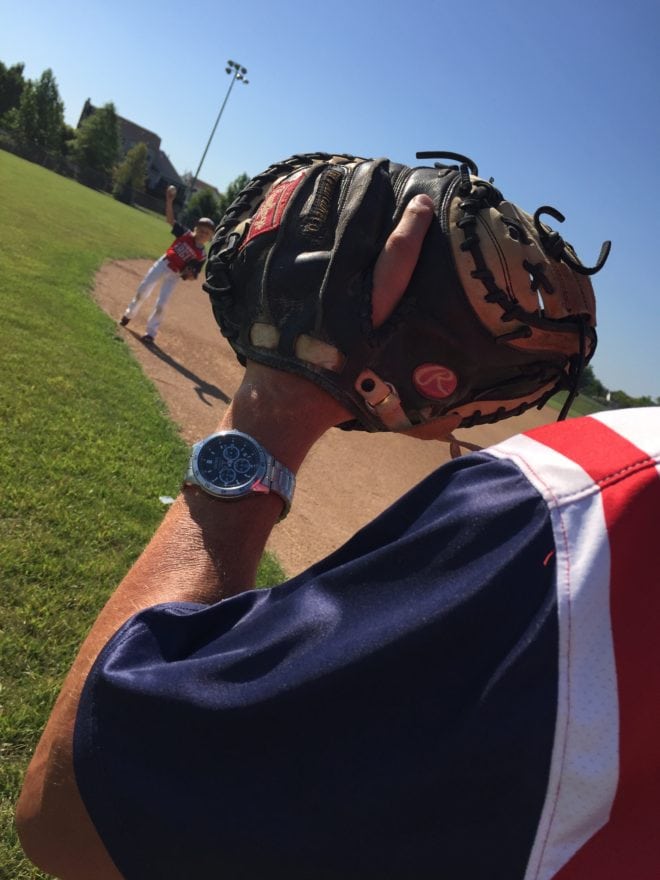 The first option – the one Jeff hasn't taken off (clearly we surprised him a little early, but it was a perfect addition for this weekend's games) classy, but durable and sporty enough to be worn while he was on the field – the Seiko Chronograph Watch. It is a beautiful silver and black piece with a date calendar and is water resistant up to 100 meters – which meant it was perfect from the field to the pool in our 95+ degree Midwest weather. This watch normally sells for $240, but is only $109.99 through June 19th in honor of dad.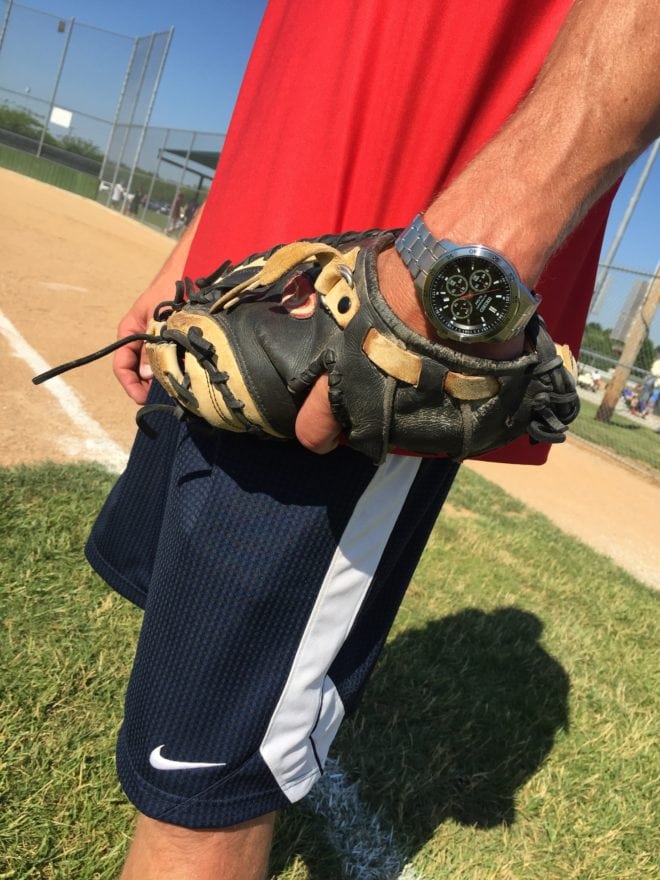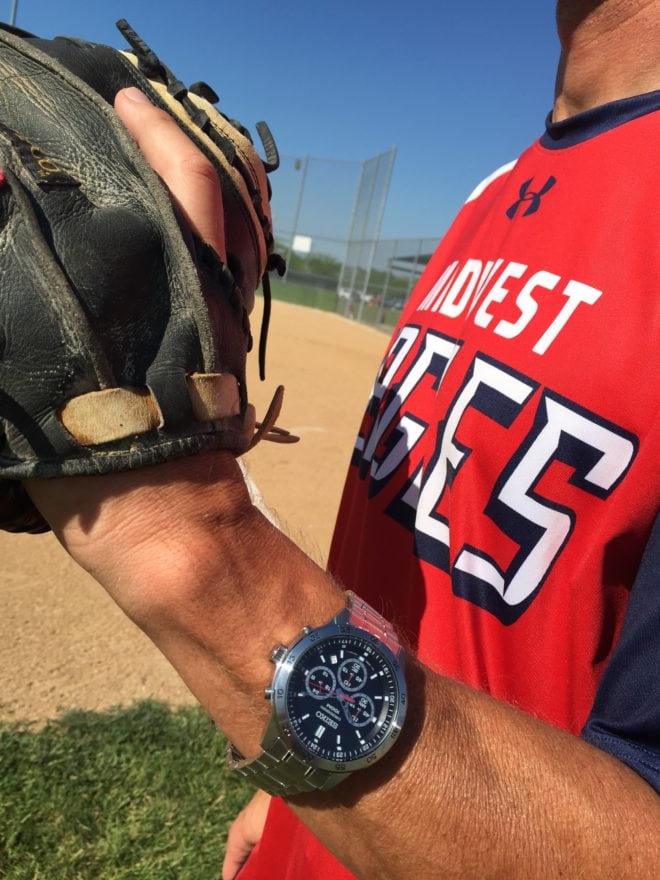 If the dad in your family isn't the watch wearing kind, the small people and I do have a few other lovely, but affordable options for you.
This Stainless Steel and Black Cubic Zirconia Bracelet is masculine and lightweight. It measures 8.25 inches and has a lobster clasp making it easy to take off and on if he wants to wear it daily or for special occasions. Normally, the bracelet is $99.99, but for Father's Day is only $39.99.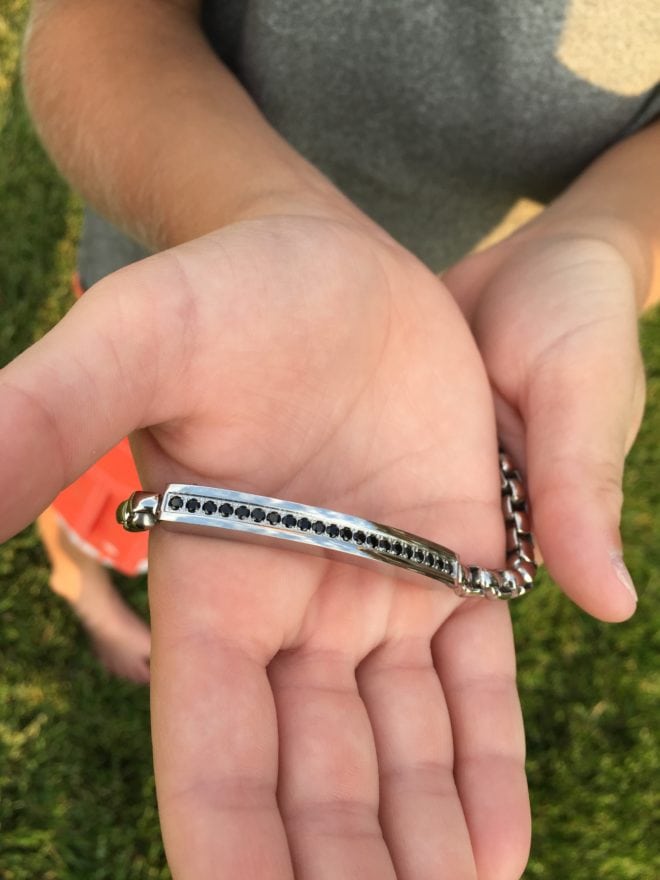 While I know this Stainless Steel Crucifix comes in a box, there was just something so special about seeing my small dude holding it. I could imagine the significance of a child handing a gift like this to a father or grandfather to celebrate Father's Day. This piece is also on sale for $39.99.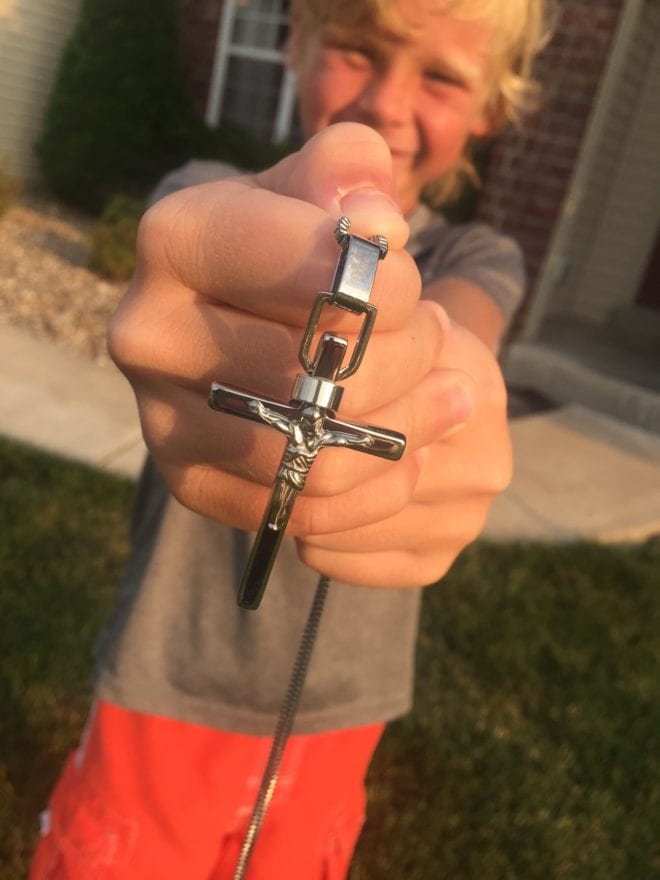 And finally, to round out our special jewelry gifting for Father's Day….my husband DID say, 'diamond's aren't just for girls', right?  This Men's Diamond accent gemstone ring comes in garnet, onyx and created sapphire – though the one you see pictured here is garnet. The ring is available in sizes 8-12 and is on sale for $89.99 (from $249.99!). Size 10 is in stock and considered 'standard', so the one immediately available. All others need three days to ship.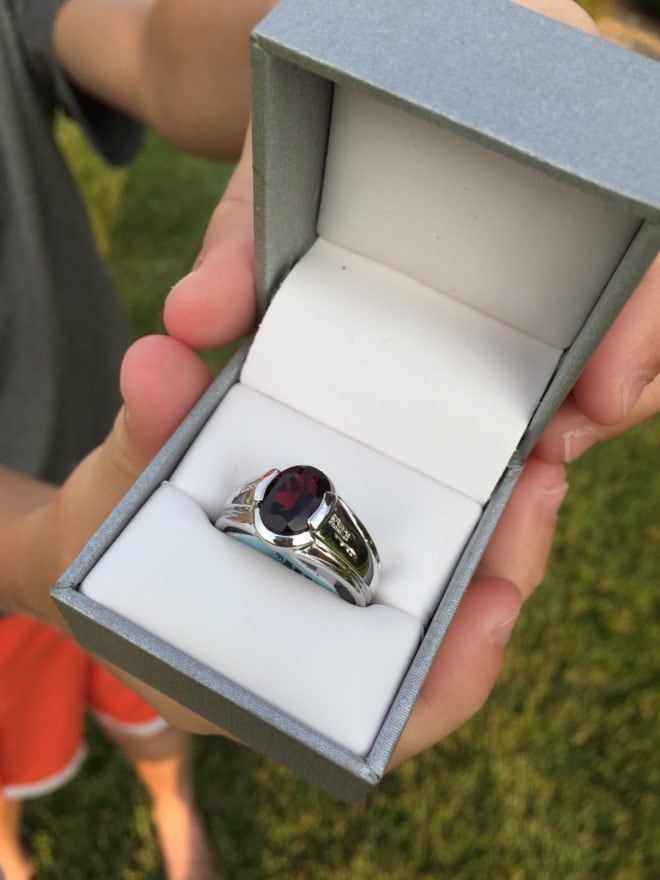 So, what do you think? I would love to know how you are spoiling the dad in your life this Father's Day. I hope the day is special and filled with all the love and happiness he (and your family) deserves.
Thank you again to Sears and CJ Affiliate's VIP Content Service for partnering with me on this post. As I mentioned at the beginning, all thoughts and opinions are mine and mine alone.