When I think of summer parties, I think of baby showers and bridal showers.  Did you know that the most common month to have a baby is August and the most popular month to get married is June?  Talk about busy times for hosting showers. I love to host baby and bridal showers.
However, summer can be a tricky time for getting all of the food together.  You want to make sure all the foods are easy to eat with your fingers.  And more importantly, nothing too messy.  A bridal shower is not the time to serve hot wings and bean dip.
Lets start with the drinks.  Always serve ice water with lemon.  But after that it's a great idea to have two other drink choices.  If it is a bridal shower go for this awesome Sparkling Summer Sangria and pair it with the Sparkling Summer Lemonade.  If it's a baby shower, serve a brisk iced tea and the Sparkling Summer Lemonade.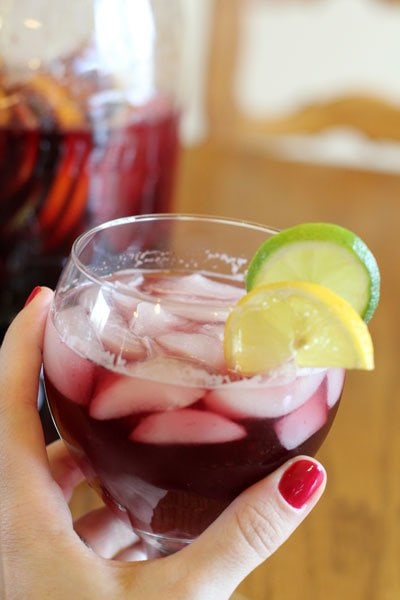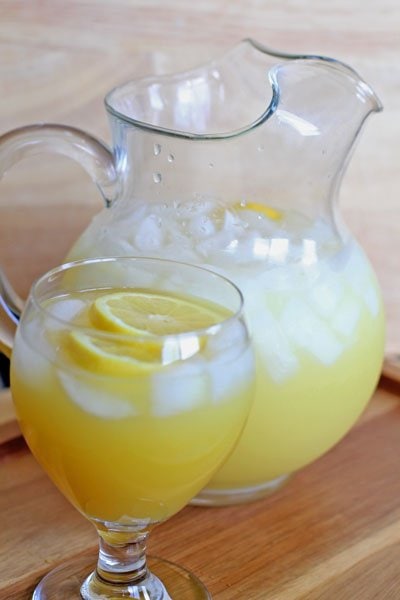 My favorite way to serve fruits and veggies at a summer shower is to have the dip in the fruit.  No messy dipping and trying to use your fingers while standing and holding  a small plate.  Have a look at these adorable raspberries stuffed with chocolate chips.  And the
chocolate drizzle strawberries
have the cream cheese and marshmallow dip in the center.  Each is bite size and no worry of dripping dip or trying to look a lady like while eating it.  These
mini peppers
are so great to fill with hummus and serve.  You could also fill them with a cheese dip or veggie cream cheese.  The point is, try to make it so that your guests can grab one to put on their plate and not try to scoop messy dips since they most likely won't be sitting at a table to eat with silverware.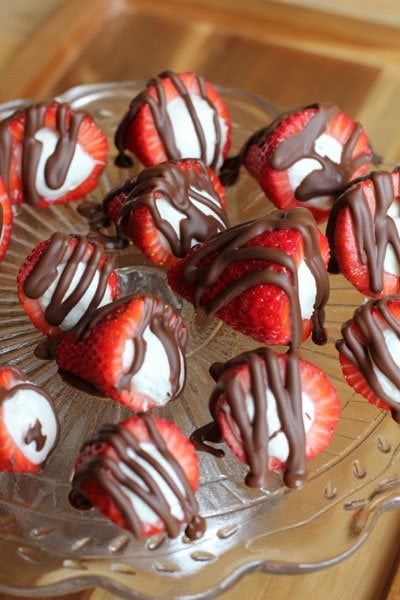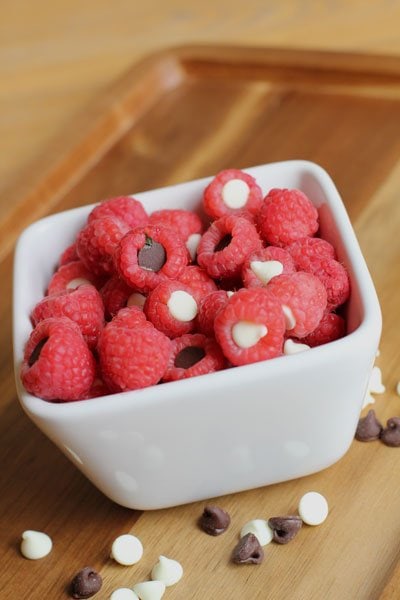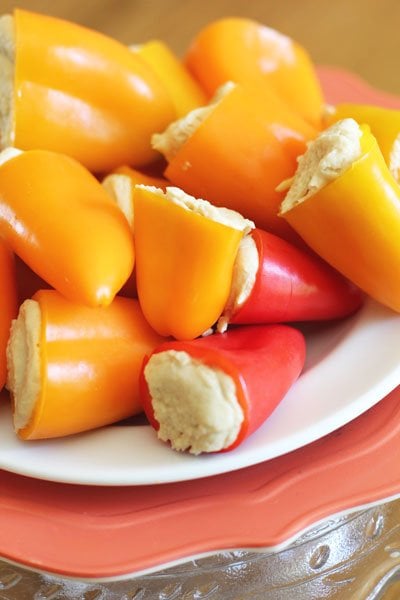 It will also come as no surprise to you that I like "all-in-one" appetizers as well.  A very popular party dish is a
hot artichoke dip
.  I like to serve this as bruschetta and keep eating it as easy as possible.  And all the "yum factor" is there.   And because its summer, I love serving up little
antipasto skewers
.  A little hard salami, hard cheese, and olives make for a wonderful bite size appetizer.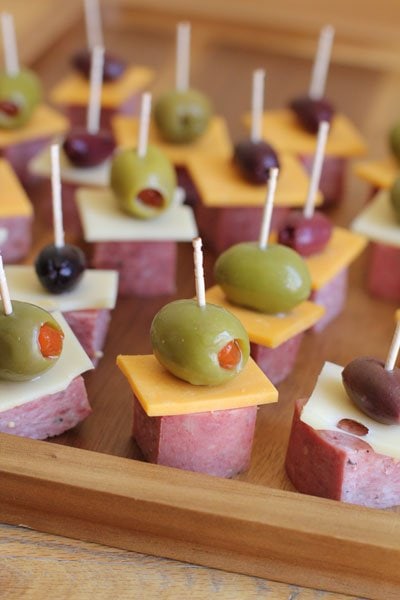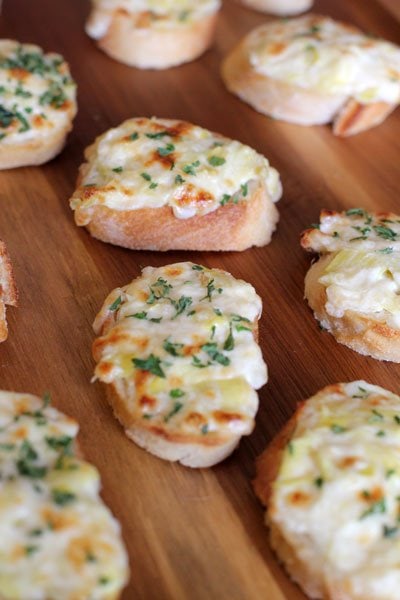 Let's save dessert for last.  These little desserts will make your guests gush over how good they are.  And you won't believe how easy it is to make them. These
Mini Layer Cakes
look so elegant and taste amazing with the dense, buttery pound cake. The
Key Lime Mousse Cups
are so fresh and pair perfectly with summer raspberries.