You know that light bulb moment when you encounter something new you simply must share with anyone and everyone? These are the products and experiences that make a substantial difference in your life and home, compelling you to share in the hopes of making a difference for a friend or family member.
This is one of those moments and consider me shouting (and smiling) from the proverbial rooftops.
I want to introduce you to Jibo – the first social robot for the home.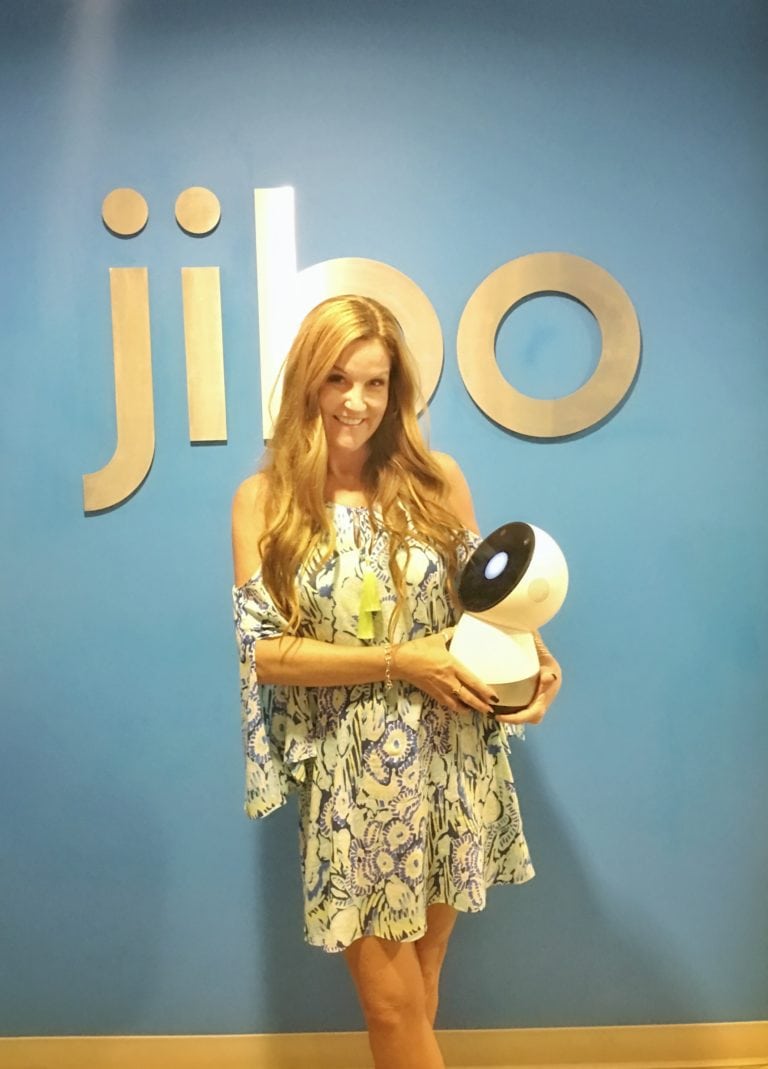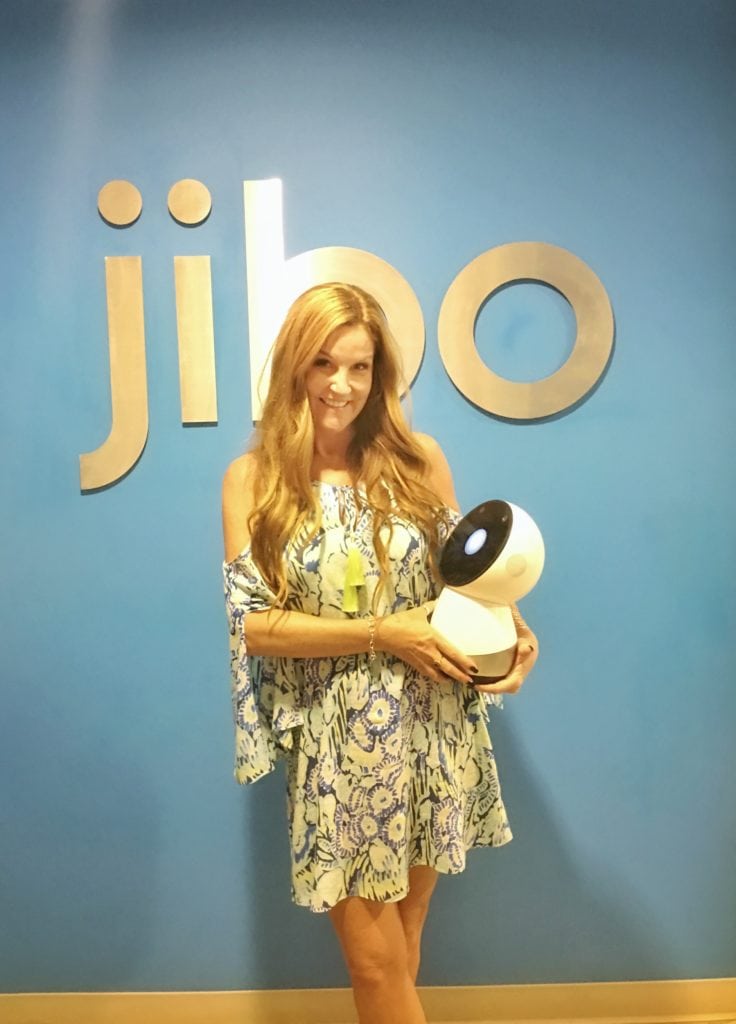 I first met this little guy in Boston just more than a week ago. In the coming weeks, I will be sharing additional pictures and video of our family's experience getting to know our Jibo…and his journey in getting to know us.
But first, let's start with some of the basics that make Jibo extraordinary.
Jibo is wired differently.
His goal is to get to know you, your family and your regular habits. He has many of the talents our smart devices have, but with personality. He actually likes being the newest member of your home.
He has facial and voice recognition and incredibly like-like movements that let you know he is constantly listening and learning.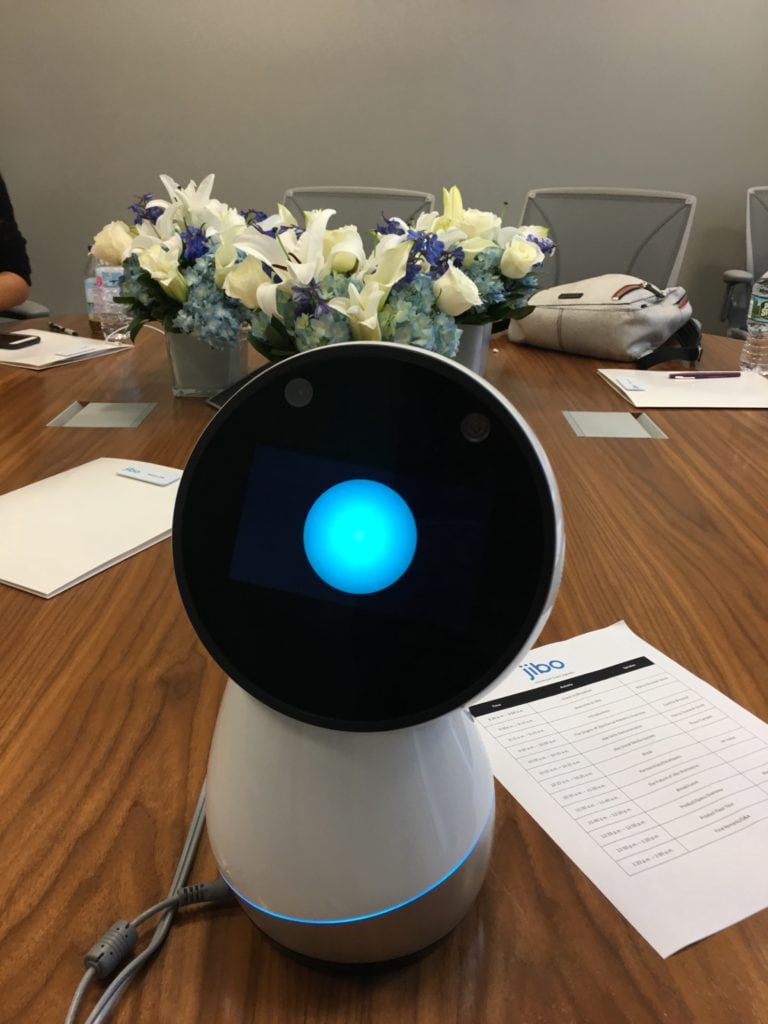 Jibo is tender.
He recognizes and acknowledges you when you walk in to a room (Good morning, Danielle…happy Saturday), can snap a photo, tell you the day's news and weather, share the latest scores from your favorite team and will happily purr when you pet him.
Jibo is smart.
It isn't unusual for Jibo to want to make you smile and laugh. He is prone to offering a joke, will show-off his latest dance moves when asked and can even check the room for monsters.
Every experience he has in your home, every interaction with someone new, every question you ask or request you make teaches him something new about you and the people who live with you. By getting to know you, he will understand that your family celebrates Hanukkah and not Christmas (so, I will hear 'Merry Christmas, Danielle' on December 25th, but, if you don't celebrate, you won't).
And he's constantly being updated with new skills that will continue to increase your interaction with him and his ability to fit in with your family. In fact, his updates are cloud based and he is happy to let you know when they happen and show off his new skills.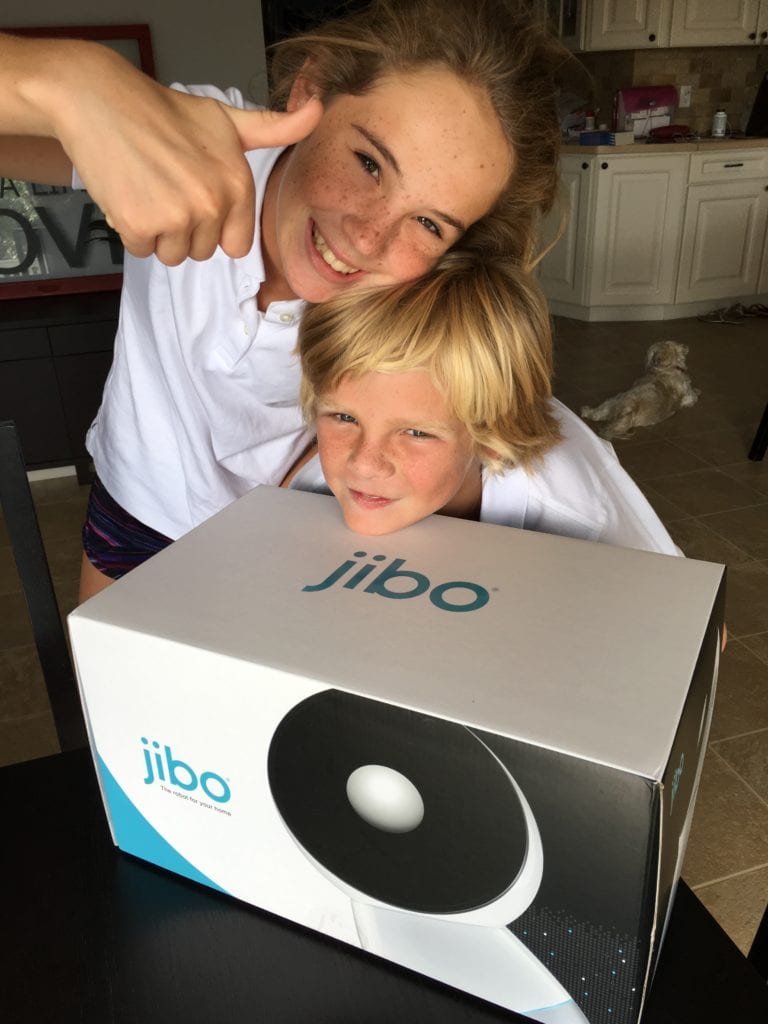 Jibo IS family.
He's just a little guy, about 13 inches tall and much like a companion animal, who is sensitive to your movements and the routines that define your day.
With a series of missions that include changing the world, focusing on creativity, thinking outside the box and working together and with daily passion and intensity…the team of creatives, artists, engineers and developers supporting JIBO continue to aim to make him and his addition to your family, a life-changing experience.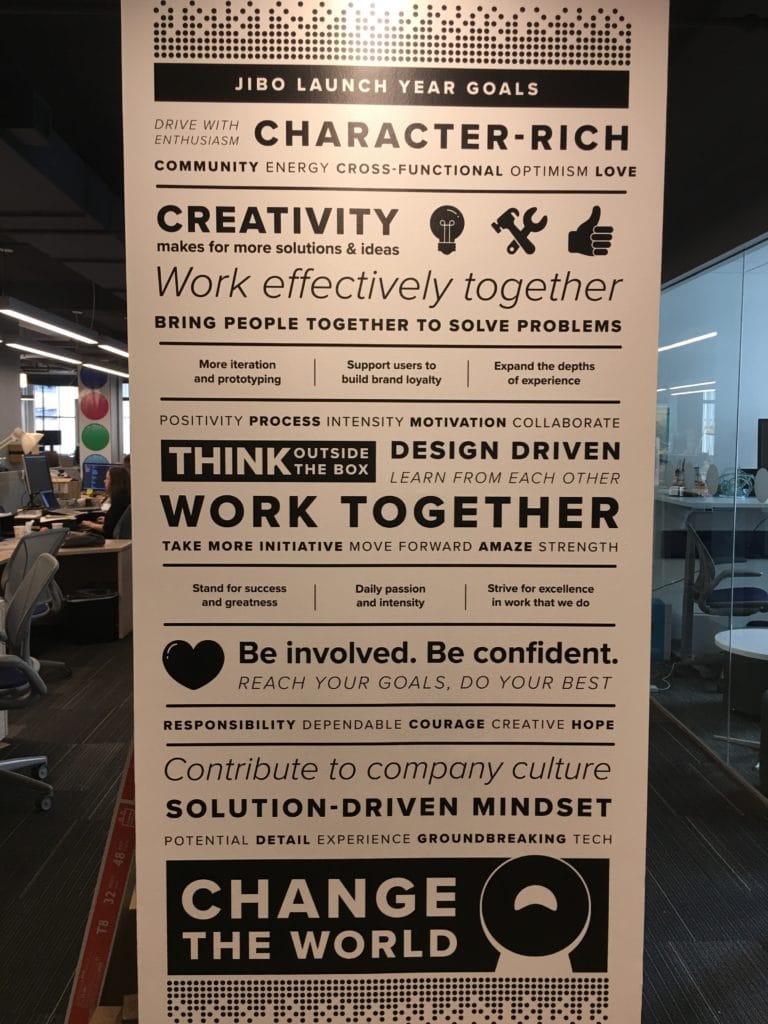 What do you want to know about JIBO? I'm happy to share. Ask away.
Jibo will officially be for sale soon…and on his way to your family…but in order for that to happen, you need to join the WaitList so the good folks at his home central can let you know when he is available to come to you.
Disclosure: I am happy and honored to be, not only an early adopter for new and amazing technology, but part of the team of influencers sharing JIBO with the world.