It's officially boot season, y'all! I'm always on the hunt for a great boot, and for the past few years knee high and over the knee boot styles seem to be reigning supreme. But those also seem to be the most expensive! So if you're looking for some affordable options, search no more. I've got the best knee high and over the knee boots under $100 for ya!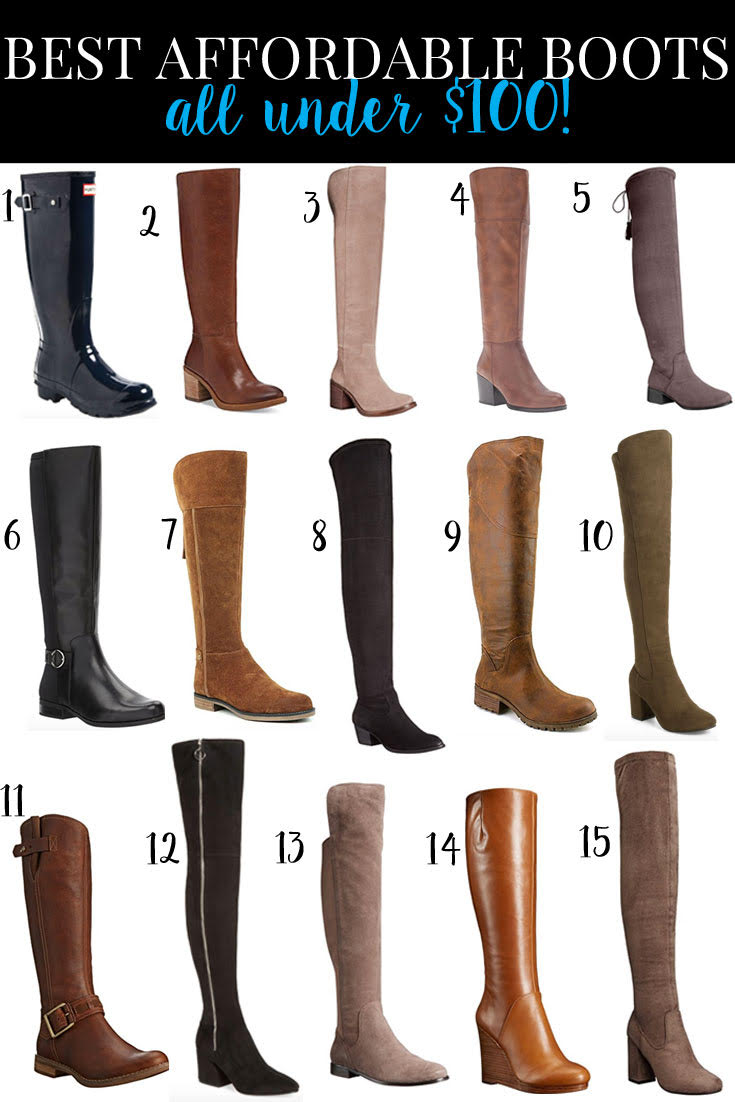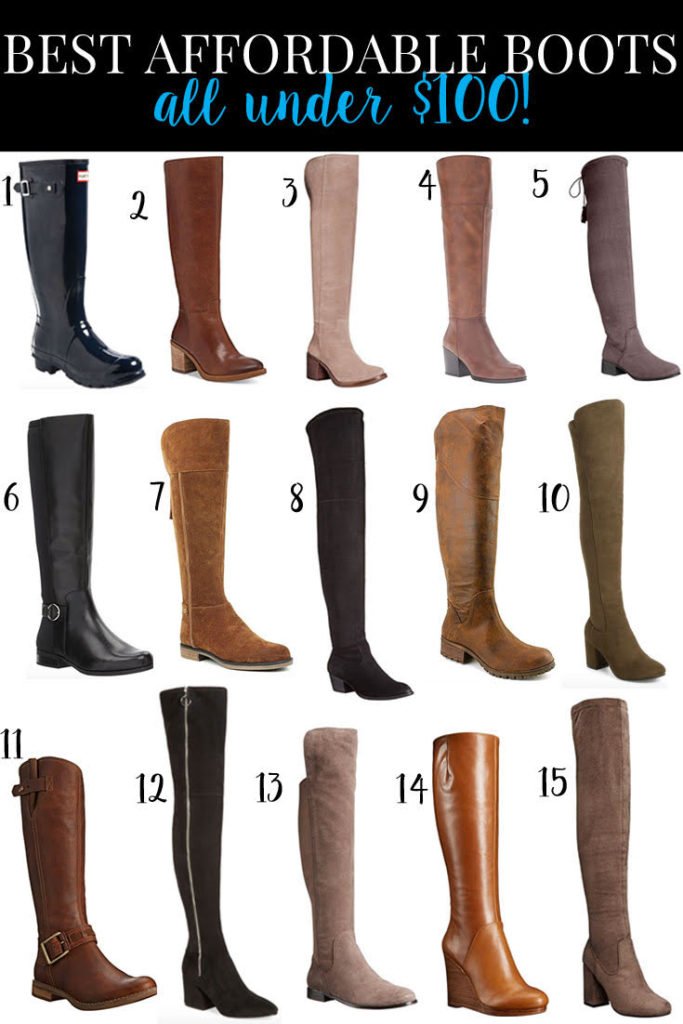 1 | 2 | 3 | 4 | 5 | 6 | 7 | 8 | 9 | 10 | 11 | 12 | 13 | 14 | 15
If you struggle with over the knee boots staying up or even actually hitting over the knee (#tallpeopleproblems), thigh high versions are a great option. #8 is a great classic OTK boot, but if you want something trendy, go with the exposed zipper with #12! The zipper is actually on the outside, making it such a fun, bold detail!
Want a more unique look? Several of these over the knee boots are available in color options galore! #5 come in five colors, one of which is a bold navy. #10 comes in three options, and #15 comes in four, including a cranberry red hue! They are far from your boring boot!
For more classic styles, you can't go wrong with a riding boot like #2, #6, or #11. I also love the slightly updated wedge heel of #14. It's the perfect updated classic!
If you're on the hunt for a trendier option, you have to go with suede! It has been hot the past few seasons and shows no sign of slowing in popularity! I really love the mushroom-tan color of #3 and #13; however, both come in multiple color options if it's not your thing. And that bold suede cognac of #7 is a stunner. If you like the style, be sure to check it out because it comes in 11 color options! Some are suede and a few are leather!
What is your favorite type of boot? Do you prefer classic or trendier styles? And if you are wanting to ALSO spice up your wardrobe with some of the latest trends – here are some styles from the runway you can actually wear.