When it comes Thanksgiving Day outfits, I'm a big proponent on the comfier the better mentality. But that doesn't have to mean sweats, right?! Grab your favorite leggings or stretchy jeans and pair them with one of these oversized sweaters perfect for Thanksgiving. You'll look perfectly put together and feel super-comfortable at the same time!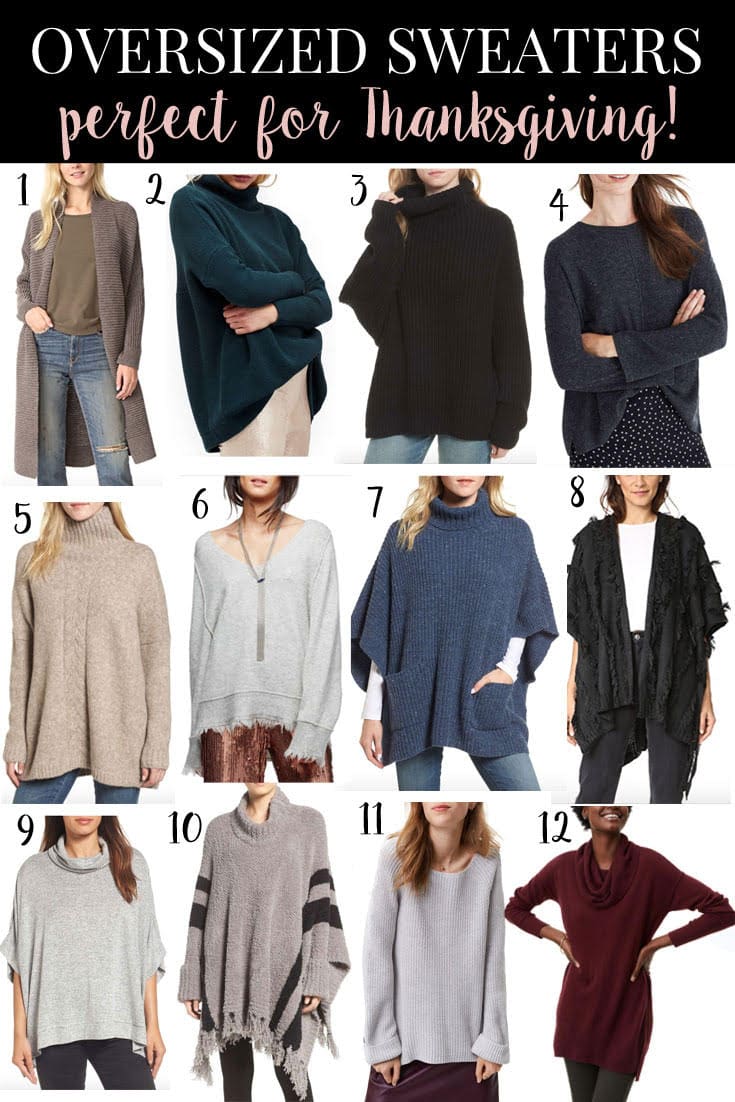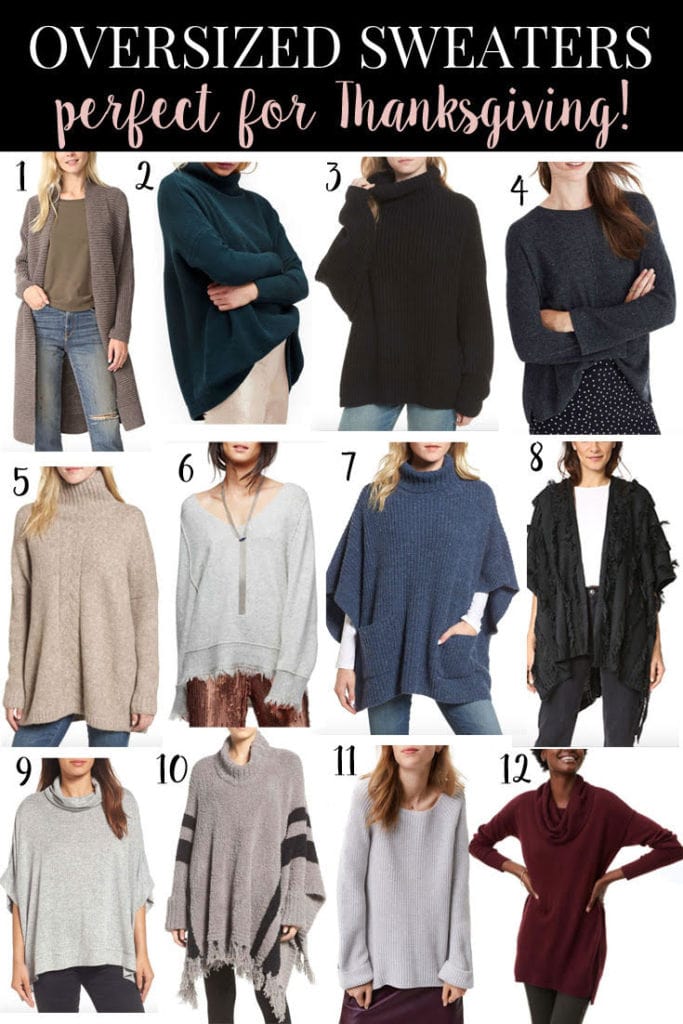 1 | 2 | 3 | 4 | 5 | 6 | 7 | 8 | 9 | 10 | 11 | 12
It doesn't get more classic than a turtleneck for Fall and Winter. #2 comes in five colors two of which are fun, non-traditional brights like pink! #3 comes in two color options, and I love the beautiful tan color of #5!
If you're not a turtleneck kind of person, there are still plenty of options! #4 is a light textured knit if you're in need of a lightweight option! #6 has the coolest hem detail that can be dressed up or down, and #11 is a great classic option that's also affordable! I also love the longer tunic length of #12. Hello, leggings!
Poncho styles are also a great option. You can wear them solo, layered with long sleeve tees or even a lightweight turtleneck for super-cozy layers! #6 comes in great Fall color options. I love the wine version! #9 comes in five colors and is a great lighter weight for warm weather. And #10 is the softest poncho you'll ever find. You won't want to take it off!
Lastly, you really can't go wrong with a cardigan. Dress them up with a detailed camisole or keep it casual with a tee. I love the length and weight of #1! If you really want to make a statement, go with #8! It has great texture!