I would like to think I always use my powers for good, but in our go-go-go world it is sometimes hard to slow down to focus on the needs of others. I get that. That's why I do my best to opt for the most simple, powerful ways to help when I can. This often means using that device that is never far from my reach: my cell phone.
It has struck me nearly a dozen times in the past month just how committed we are to our phones and mobile devices. It is common to look around a restaurant (even your own table) and see people with their heads down, rather than looking their companions in the face, but this doesn't discourage me as I know just how much good we are capable of doing with these devices. I'm excited to be partnering with AT&T to highlight the ways we can #UseItForGood….our mobile devices, that is.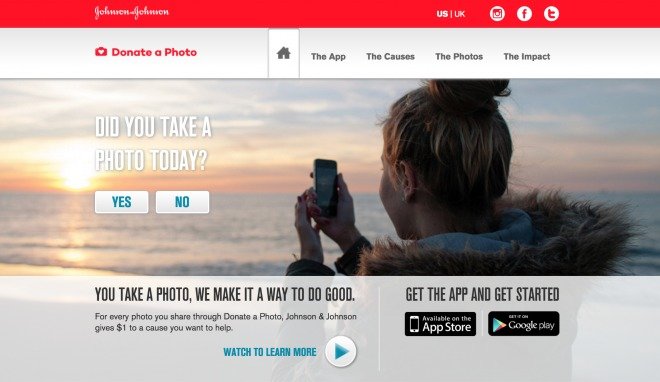 By far, one of my favorite ways to give is with the
Donate A Photo App
. Not only is this app free, I can use it daily to give back, and it offers a wide variety of causes you can help simply by sharing a photo. Every time you donate a photo, Johnson and Johnson will donate one dollar to the cause of your choice.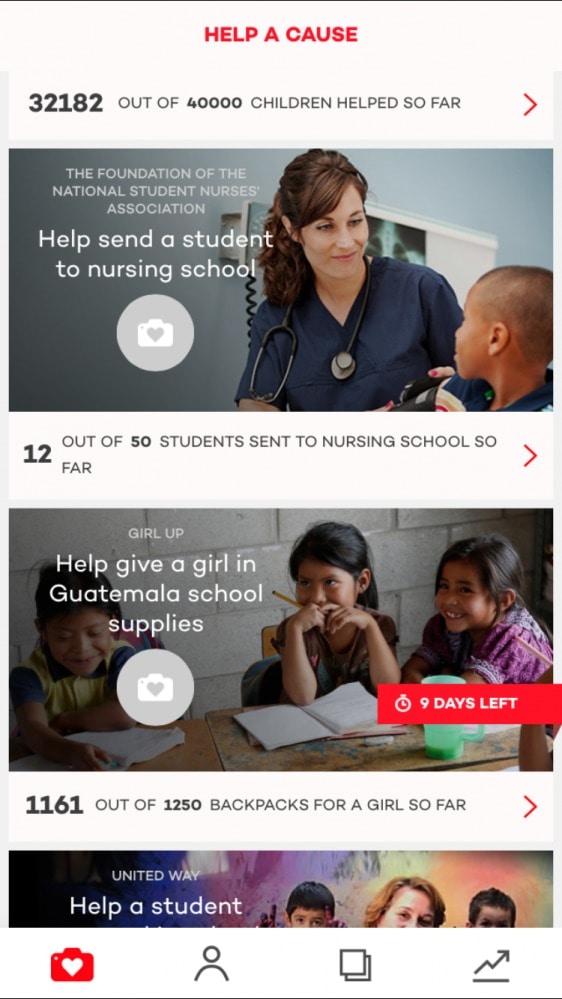 Your biggest challenge will simply be deciding who to help each and every time.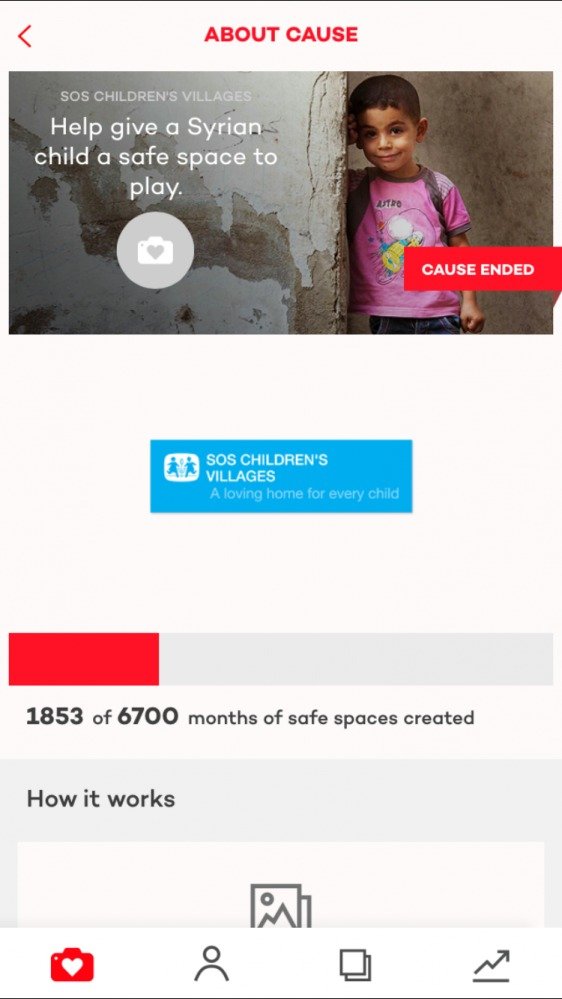 I'm grateful the
Donate a Photo app
has allowed me to donate to causes that matter the most to me. It is simple to support the military: as I donated each photo to the USO, I knew I was helping to fund calls home from service men and women around the world. This is a beautiful thing.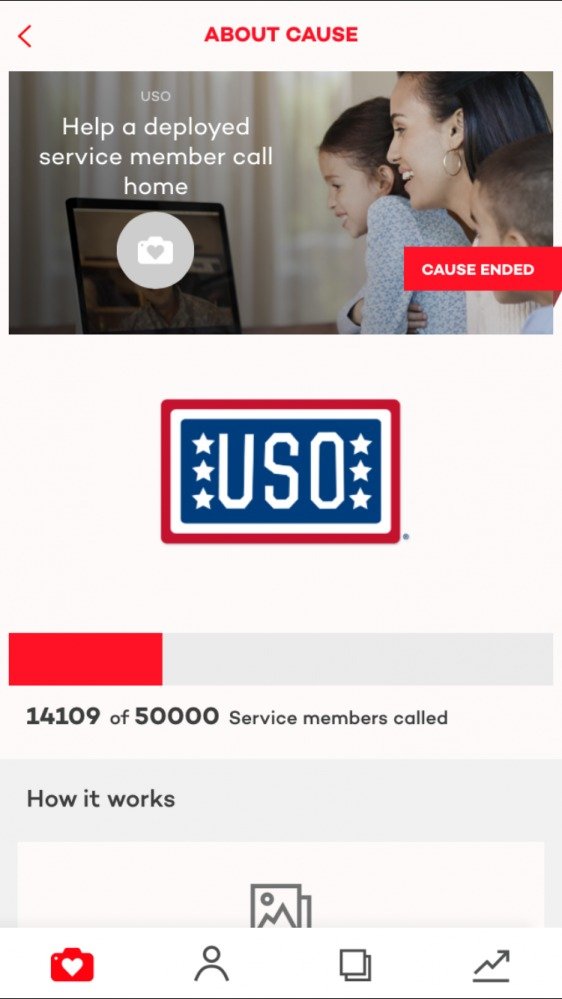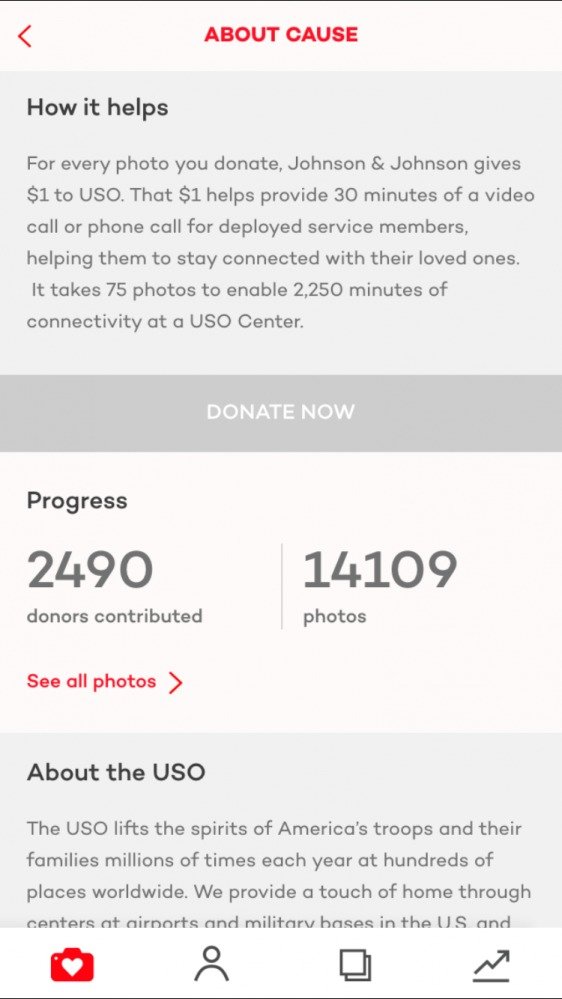 You simply choose your photo, add a caption, share it to Twitter or Facebook and a dollar is donated. At any time you can see if a cause is still active, how long before it ends, how many people have donated a photo and how many people have been helped.
As you likely also know, I'm also committed to helping children around the world – for some the need is clean water, while others need backpacks for school. Each and every time I donate, my heart grows three sizes. It is so simple and yet helps so many.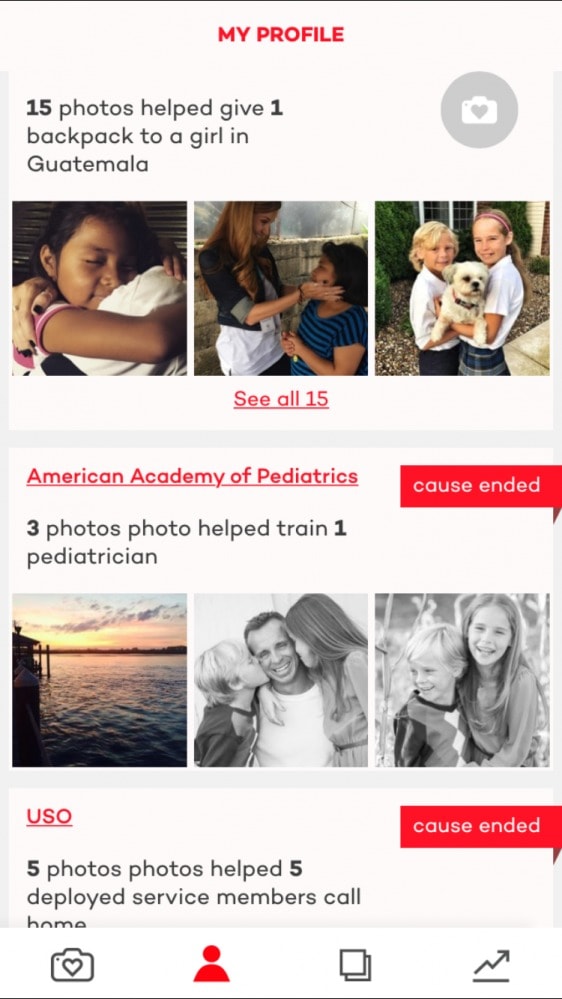 If you don't already have the
Donate a Photo
app, get started. It is available on both iOs and Android. As I mentioned before it is free….and the impact is tremendous.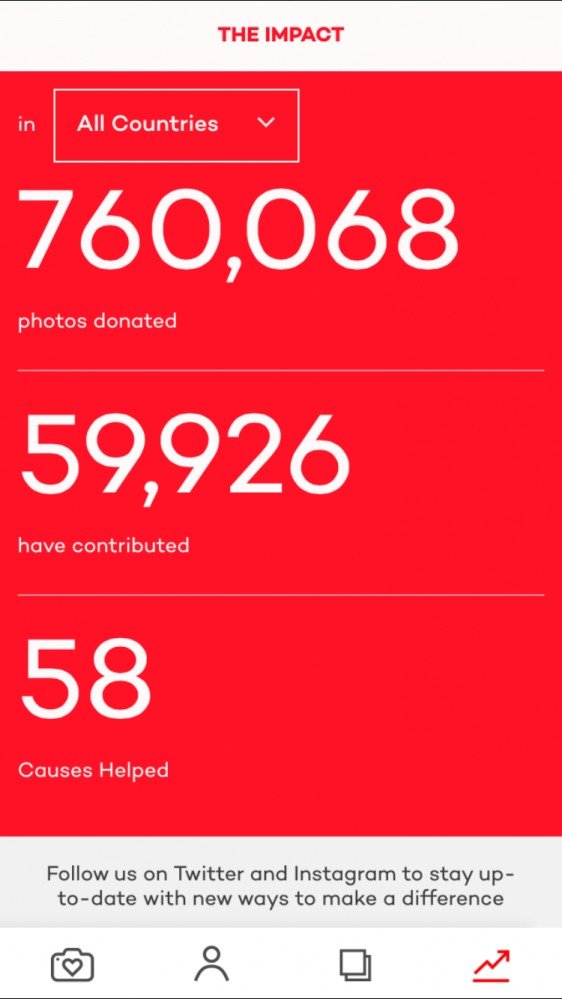 Don't forget…you can do it every single day: sitting in the carpool line, waiting for your kids after practice, by using a mere 2 minutes of you day. What a lovely way to use your mobile powers for good.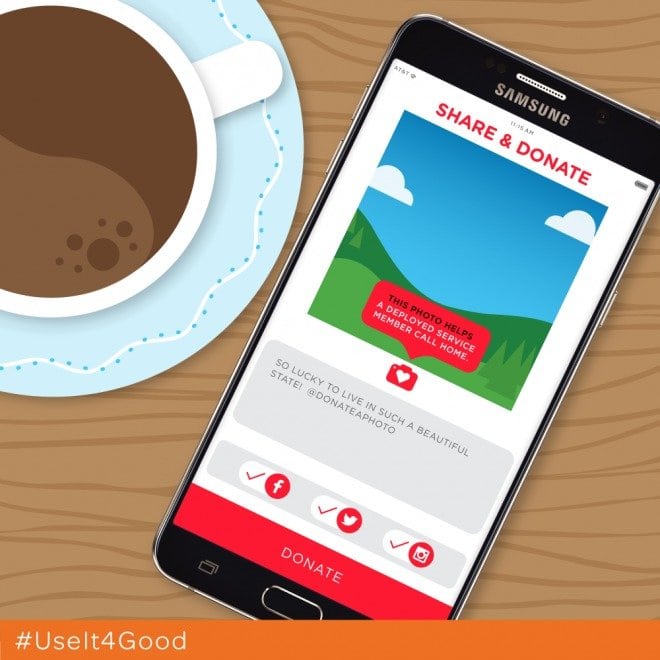 Do you use your mobile device to spread goodness? I'd love to know your favorite ways to give.