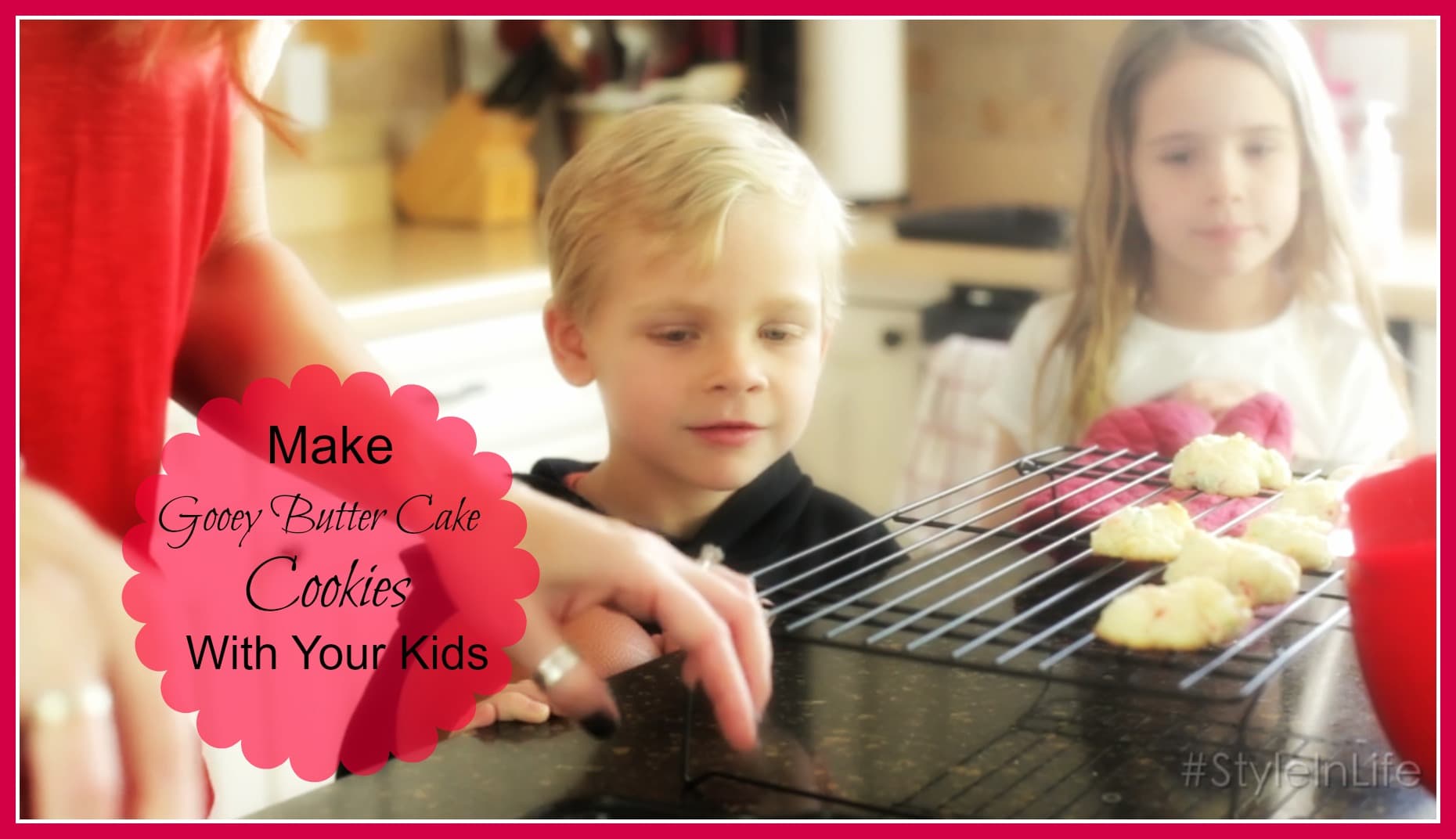 My small people are on Spring Break this week, so what better time to share one of our favorite recipes with you? Like any mom, I am constantly juggling my time between activities with my small people and work that needs to be done.  For me, as a work-from-home-mom, that means enjoying quality time with my family AND getting all of my work done.
My small people are in school full time, so typically I have full days to work, but during breaks and of course, over the Summer I want to make sure I am spending great time with them (and we are ALL having fun!) but also that I find the time to accomplish the work I have committed to doing.  One way I do this is by creating specific moments for us to play together – in this case – making cookies.  Cooper and Delaney are just like me – they love the baking process (specifically sampling the batter) at least as much as they like the finished product.
This one is a favorite because it is easy, it is quick and it is always a crowd-pleaser: Gooey-Butter-Cake Cookies.
Do you have a favorite recipe you like to make with your small people?  We would love to know – we are always looking for new options!
This video is part of my 'Keeping Style in Your Life' Series… For past videos, see below.
Hair Tutorial: Create Quick, Easy Beach Waves
5 Must Have Fashion Items for Your Winter Wardrobe
Hair Tutorial: Quick & Easy Double Braid and Fishtail Braid
Wine Tasting: 6 Amazing Red & White Wines for $15 or Under
How to Organize Your Home Office in 10 Steps
5 New Spring Fashion Trends for 2013
Make Guests Feel Comfortable In Your Home – 5 Tips