Brrrr. I don't know about your weather, but ours finally took a turn towards cold days. And I've found myself reaching for a coat more often than not. But wearing a coat shouldn't mean that you sacrifice style, right?! Right. So today I'm bringing you statement coats under $100 that will keep you warm and looking fierce.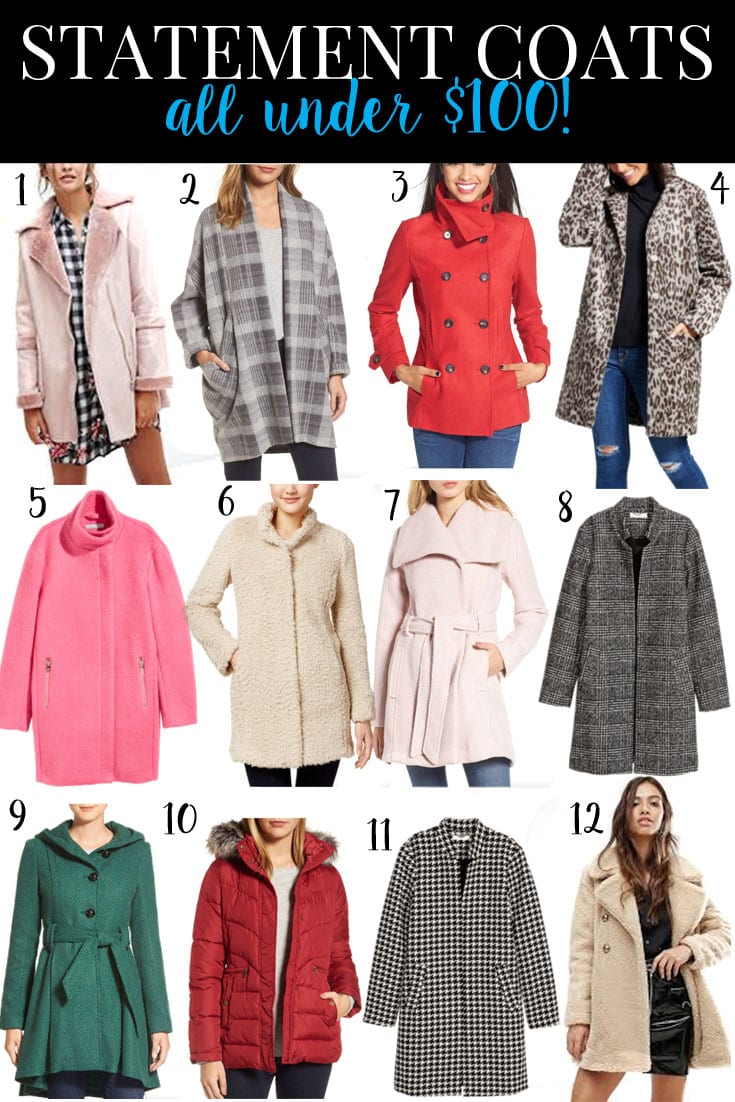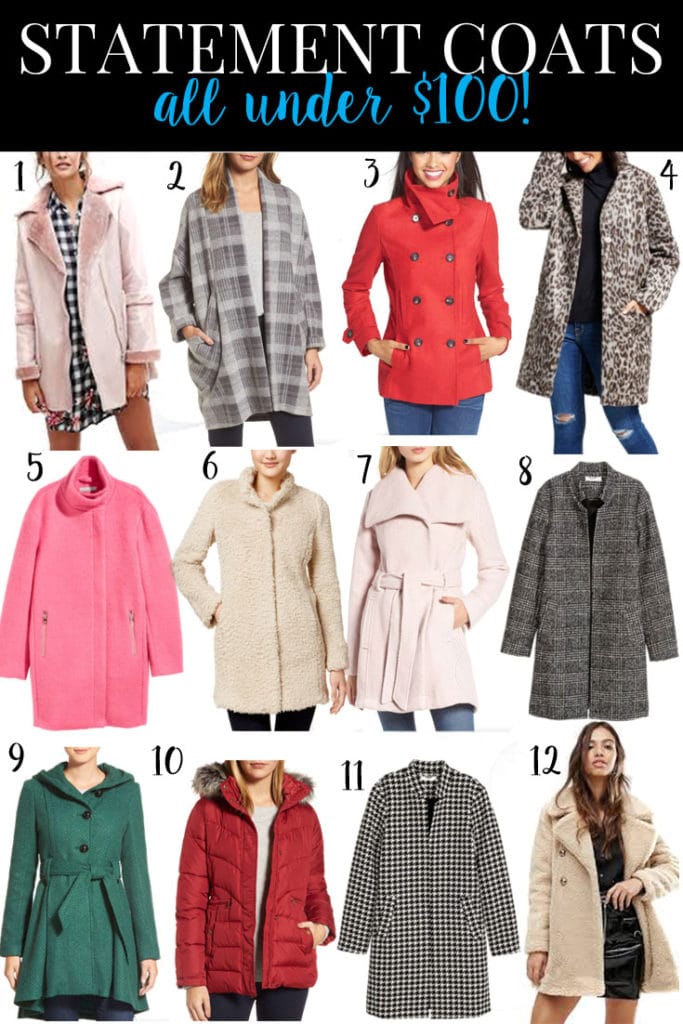 1 | 2 | 3 | 4 | 5 | 6 | 7 | 8 | 9 | 10 | 11 | 12
If the thought of wearing a pattern or faux fur makes you cringe, there are plenty of more classic options that still make a statement! Instead of going for a standard neutral black, camel or gray, try a bright, bold color for a little extra impact. #3 actually comes in six different colors, but I love the bold red. It's also super-affordable at under $50! Jewel tones are another classy option like #9! #7 is the prettiest pastel pink, but if you want something a little bolder, try #5. Lastly, I love the practicality and color of #10. It's perfect for the coldest days with a down filling.
If you aren't afraid of pattern, there are so many great options out there. Plaid is particularly hot this year. #8 or #11 would be perfect to wear both to the office and on the weekends. I also love the nontraditional shape of #2. It's almost like a cocoon sweater and looks so cozy. And I don't know if there's a more bold statement coat than the animal print. I've mostly seen them at high price points, but #4 is only $50!
For those of you who prefer more neutral colors, try mixing up the texture of your coat. Teddy bear versions have been hot lately. See #6, which also comes in black, or #12. They also look like the softest material. Shearling is also another great option. Don't you love the blush pink color of #1?
What is your favorite type of statement coat? Are you more classic or love the boldest options?