Thanksgiving Day is all about friends, family, and food, right?! I'm sure you've spent plenty of time brainstorming the perfect menu and recipes, but have you given any thought to what you might wear? As a style blogger, I spend way too much time planning outfits. And after menus, outfits take priority! So whether you're going for comfort or planning for a slightly dressier affair, I've got some great Thanksgiving Day style inspiration for you.
Our Thanksgivings are typically casual at-home affairs, so comfort is key. If you're like me, my biggest recommendation is this: leggings. To keep the outfit from looking sloppy, I recommend pairing them with a long sweater or tunic length top. If you want to be extra-cozy, add a scarf!
Here are a few of my favorite sweaters:

If your Turkey Days are a bit more formal, I recommend wearing a comfortable dress. A sweater dress is always a great option. I also love belted dresses that can be easily adjusted for your comfort.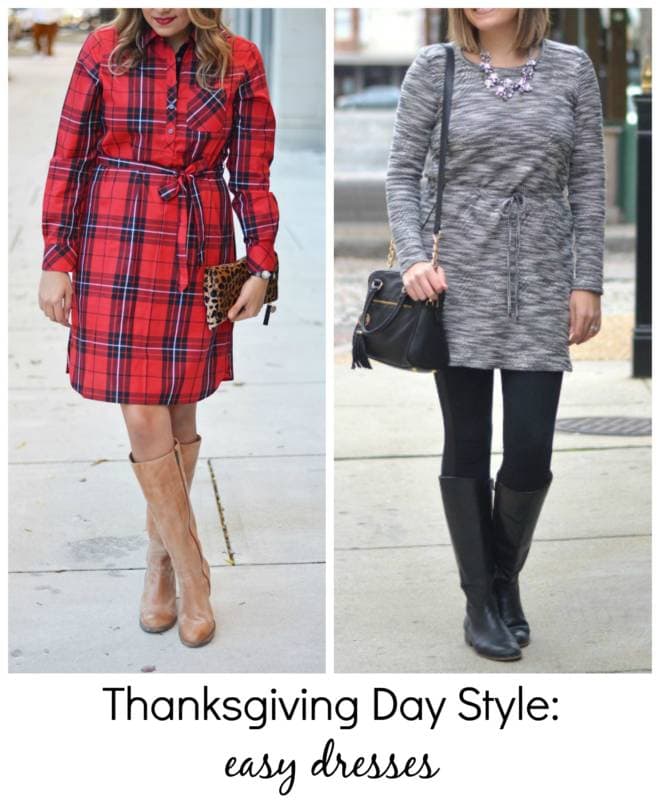 Here are a few of my favorite dresses for the occasion:

What's your go-to look for Thanksgiving?