This is a sponsored post for SheSpeaks/Philips
I started shaving my legs when I was 13 years old. That's when I was *finally* allowed to lose the downy blond hair that covered my legs from ankle to thigh. I was so very excited…..it felt like a rite of passage – as though I was finally on my way to adulthood and being a woman.
However, during my very first pass, with what I can only refer to as extreme inexperience and a 'primitive' women's razor (you know – a million years ago, when companies were just starting to figure out that women had different shaving needs than men), I sliced two full inches of skin from my right shin. Painful? Yes. But more than that, I had scarred myself with my very first foray into womanhood. It was years before the physical (and emotional) scars faded.
Good times.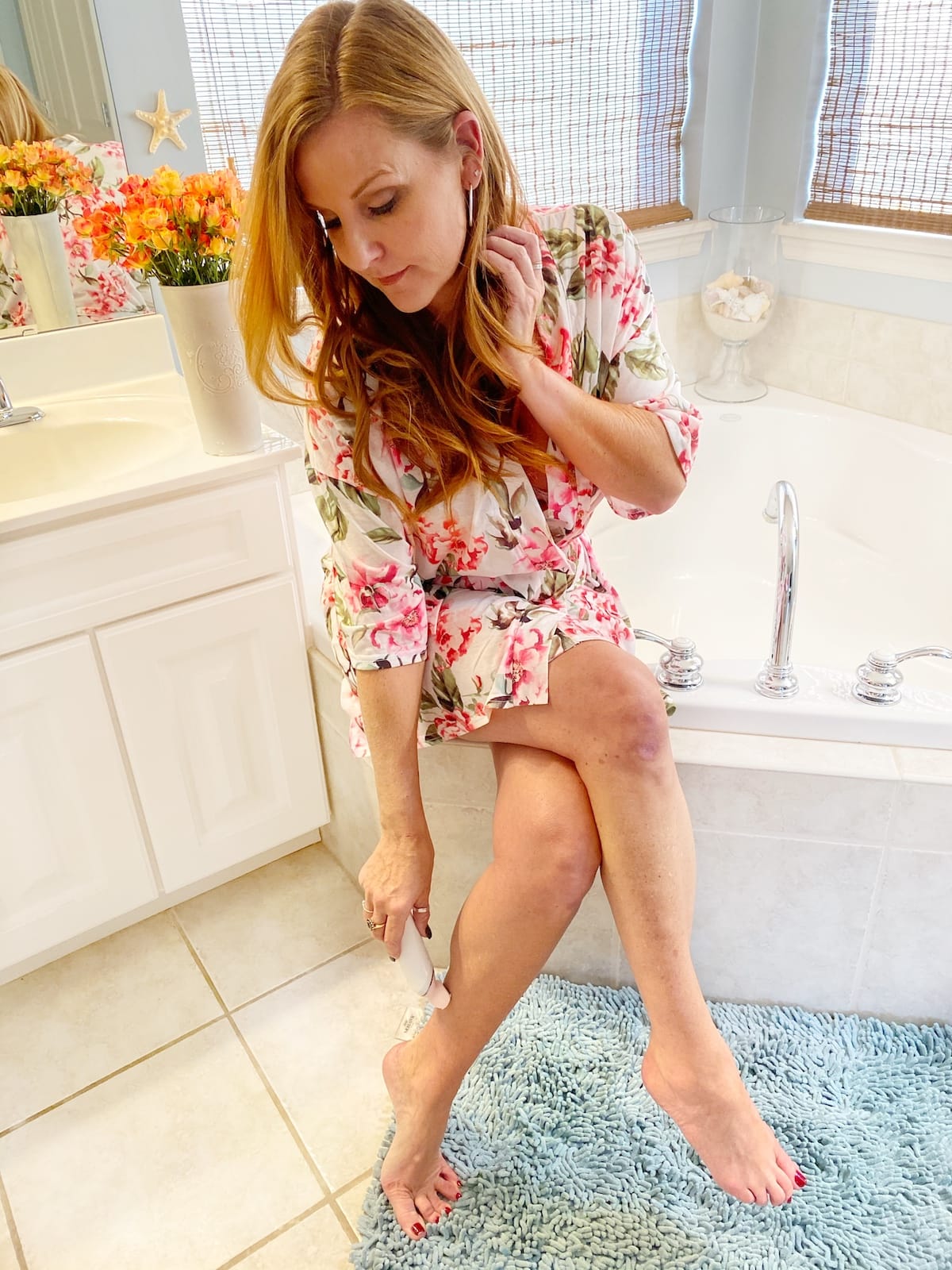 Follow that with decades of searching for the right razor, the perfect shaving cream to work with my sensitive skin, the wretched stinging sensation if I didn't have access to water and cream, or if I shaved too soon before heading to the beach.
And yes – I am one of those people who is ritualistic about this process and DOES shave nearly every day. I have never been able to feel comfortable once the hair starts to regrow – so… daily shaving it is, even in the winter when my legs will surely be hidden. How my legs, underarms and bikini LOOK is obviously important, but equal on my priority list is how I FEEL.
But, oh my, how times have changed.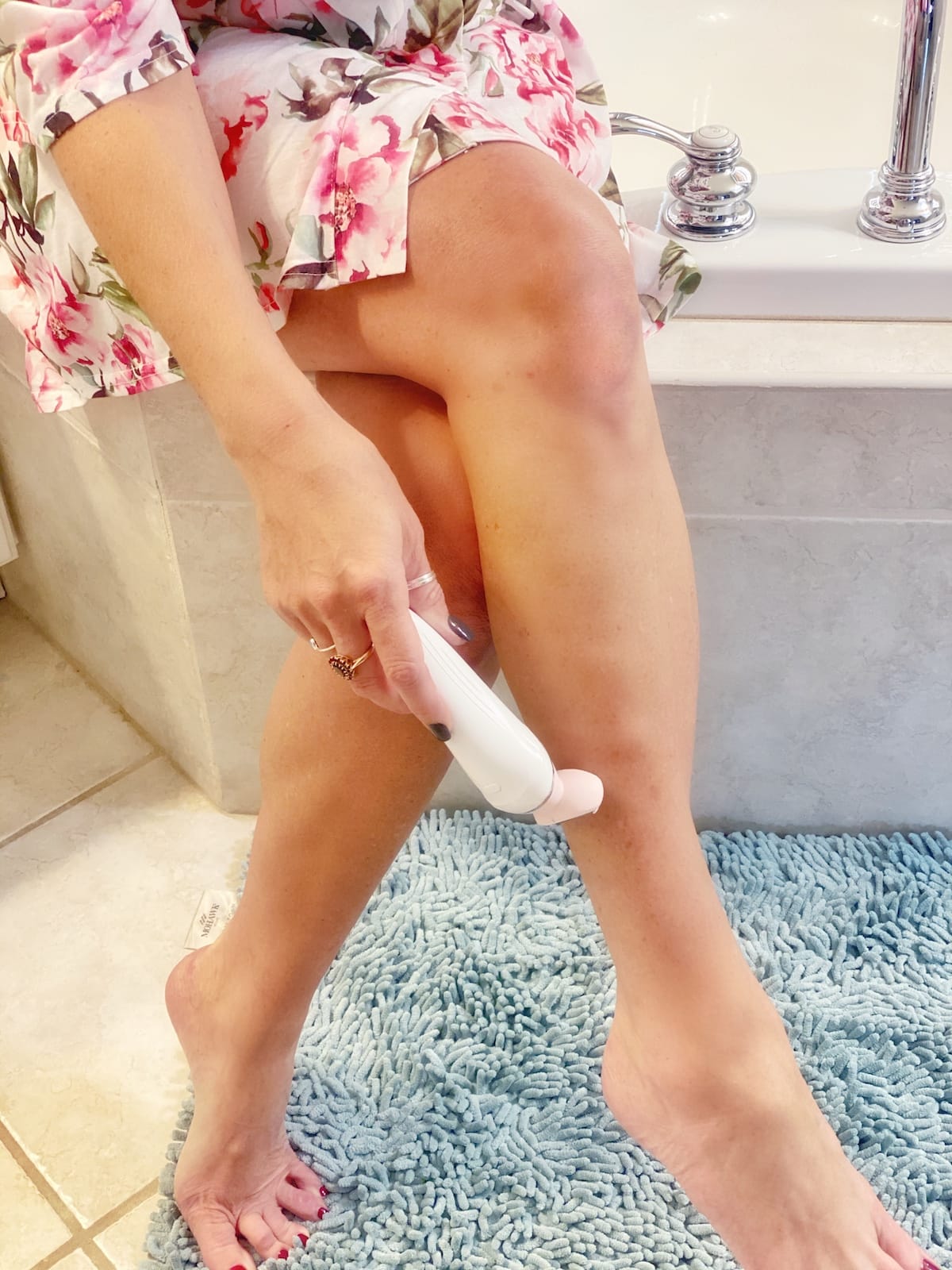 The greatest minds behind women's beauty and care have long worked to come up with the perfect tools for all of our issues… let's name a few we've experienced over the years:
Nicks and cuts
Finding a razor that is suited for women
Dealing with sensitive skin
Razor bumps
What to do with only a few minutes of time for shaving?
What if there is no time for a shower or bath?
This is serious business – especially if, like me, you prefer the silky smooth feel of your legs even when you are climbing into bed at night or slipping on your favorite pair of jeans or sweats in December.
Are you ready for the good – I mean – AMAZING news? I have the perfect suggestion for you: Philips SatinShave Wet & Dry Women's Rechargeable Electric Shaver.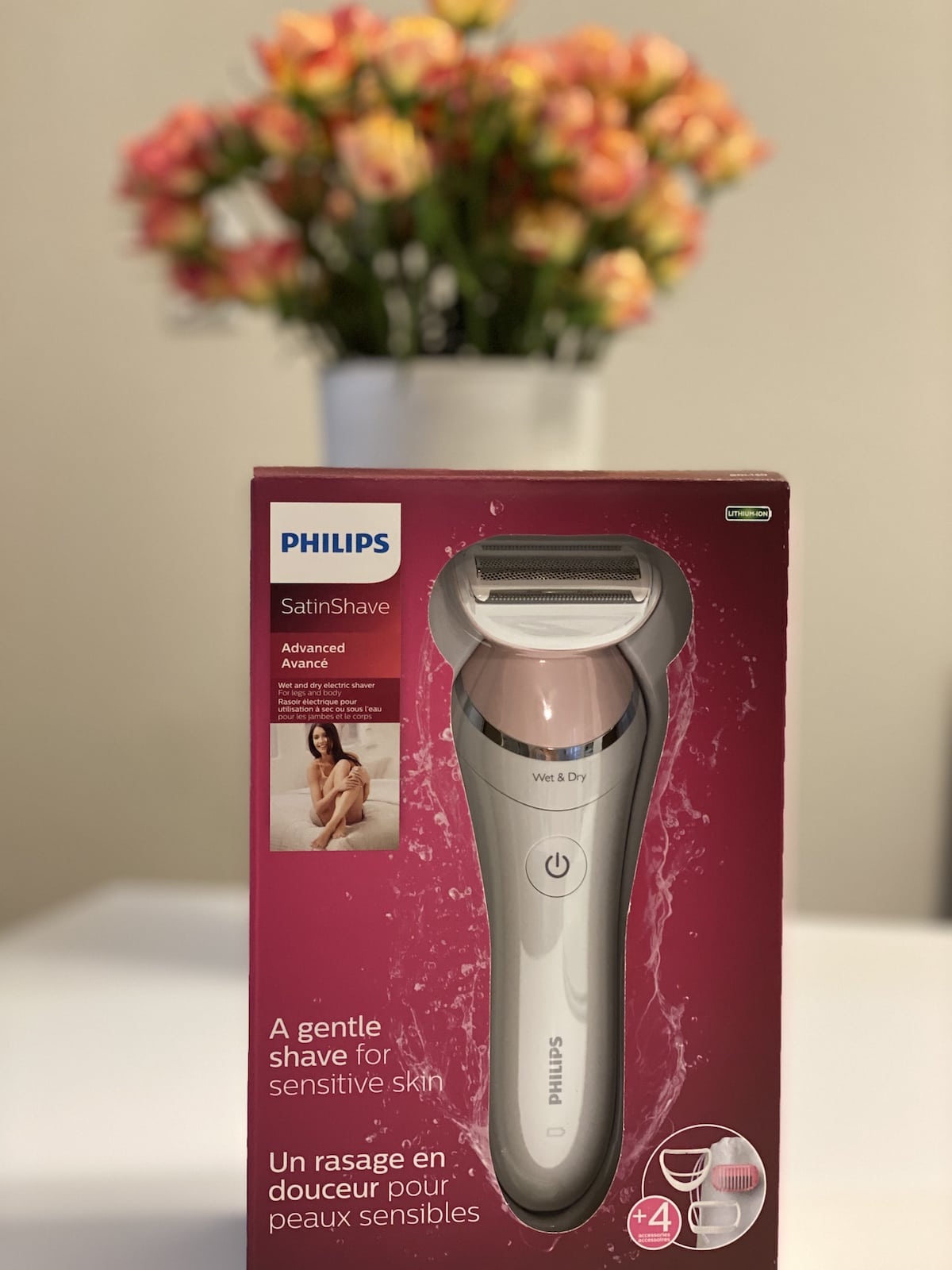 It is a rechargeable razor that can be used wet or dry, in the shower or in the bath. Since it is most convenient to be able to use the same tool for all of our shaving needs – legs, underarms and bikini, the Philips SatinShave comes with a trimming comb for taking care of your bikini area.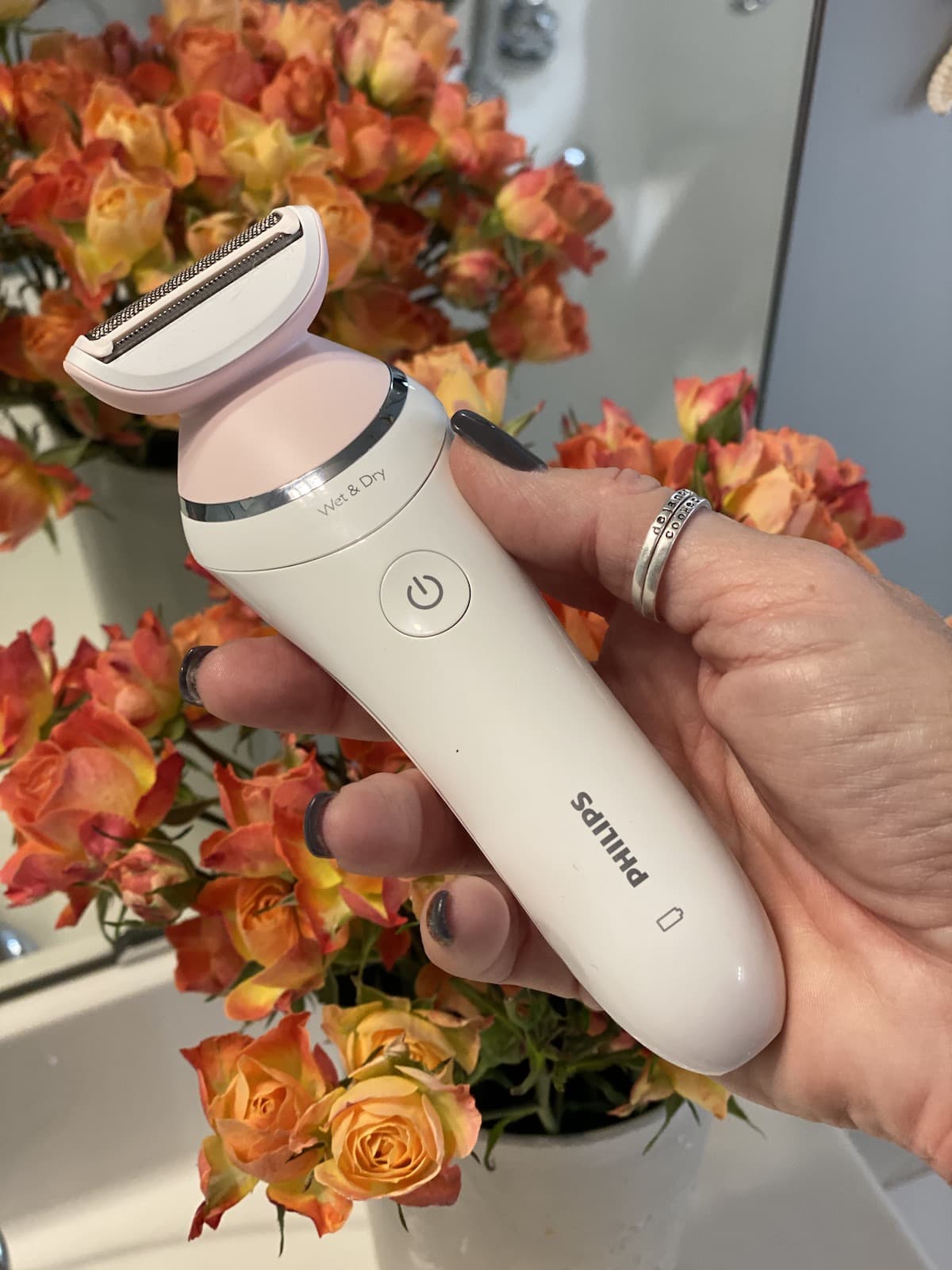 This razor not only gives me a satin smooth shave, but it is gentle, takes care of my sensitive skin areas AND I can use it quickly when I only have a few minutes to spare: even with no water required.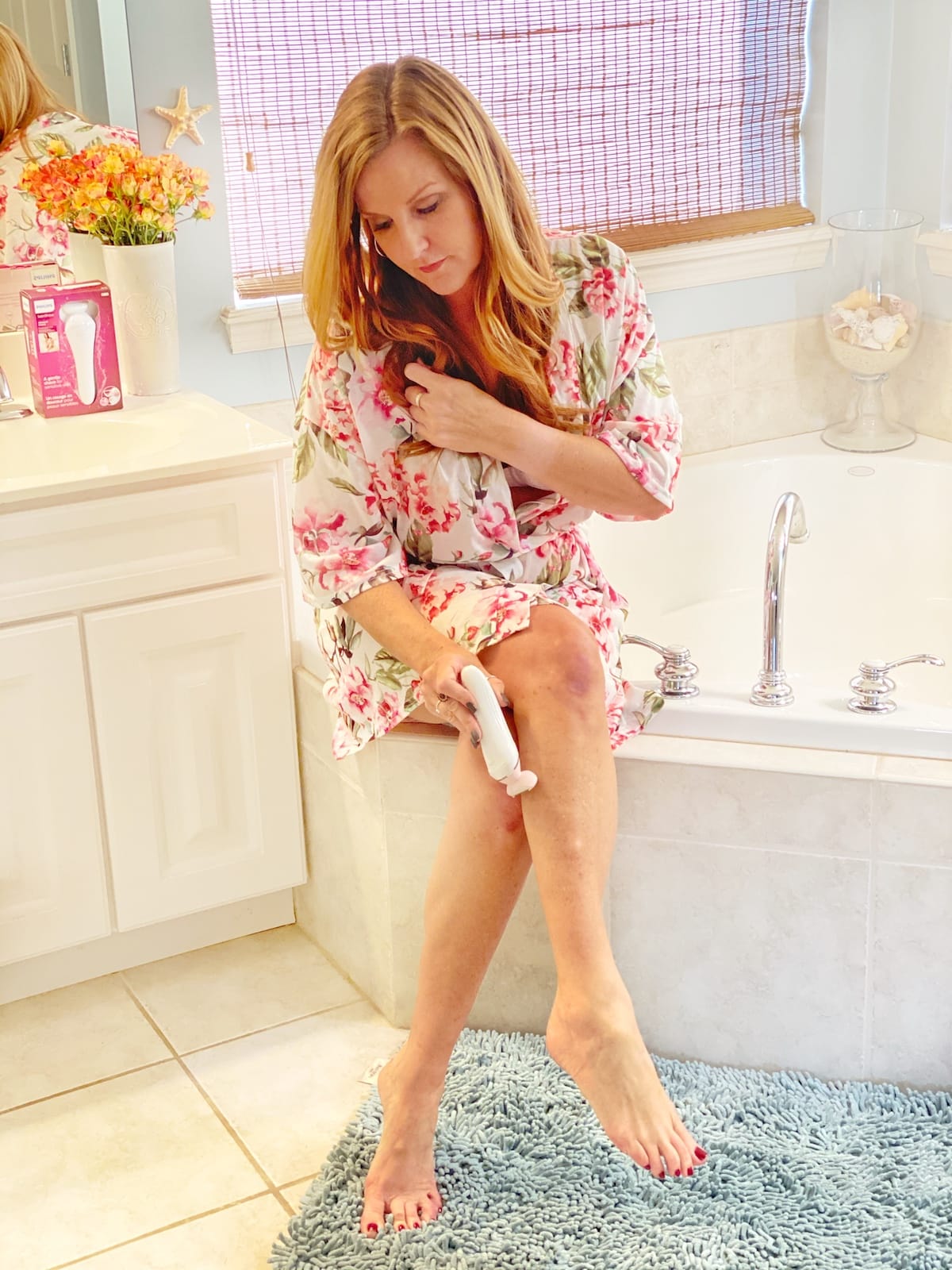 In the time that I have been using it over the past few weeks, (again – I'm a daily shaver!) I have only had to recharge it twice. Each charge offers about an hour of cordless use – and that's enough to get me through DAYS. Keep in mind, since I shave so regularly, I'm not requiring my Philips SatinShave to do the hard work of weeks of hair growth, but that is my personal preference and I'm confident this convenient, multi-purpose razor is more than up to the challenge.
Click here to shop for the Philips SatinShave at Philips.com and receive 10% off now through 12/31/19 with promo code SATINSHAVER! Plus, there's free shipping.
Disclosure: I'm excited to partner with SheSpeaks and Philips to share this razor with you. As always, all thoughts and opinions are mine and mine alone.