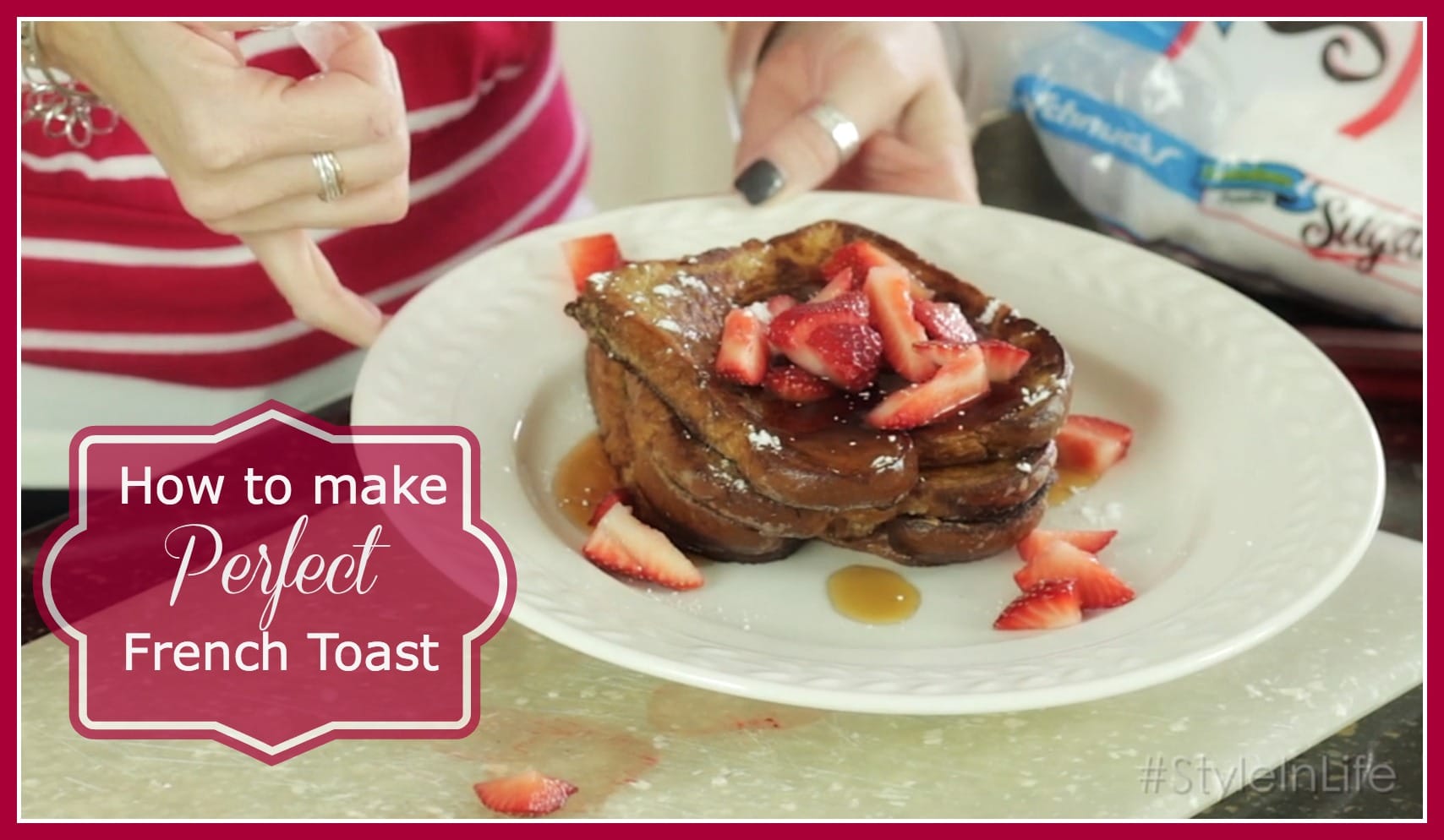 One of my biggest challenges as a parent used to be feeding my small people. They were two of the pickiest eaters you could imagine. This, naturally, forced me to put on all kinds of creativity caps when it came to cooking. Since I routinely found myself repeating, 'Mommy is not a short-order cook' so that they would understand I had no intention of making multiple meals for each member of the family, I cut food in to shapes and served small portions of different foods as we experimented with fruits, vegetables, pastas and the like. I also began the tradition of 'breakfast for dinner' and perfected the ART of French Toast in my home.
Because it is one of our favorites, and I firmly believe that having a few 'go-to' dishes is one of the ways that I keep a little style in my life, I wanted to share the recipe and technique with you. I know it isn't the fanciest of meals, but it is one that I ruined many a time before I got it just right.
Enjoy.
What are your 'go-to' meals?  Share them with me below.  I would love to try out a few new recipes!
This video is part of my 'Keeping Style in Your Life' Series…  I've loved focusing on everything from organization to favorite food to easy hairstyles and wine.