He is your biggest fan.
He is absolutely never, ever mad at you.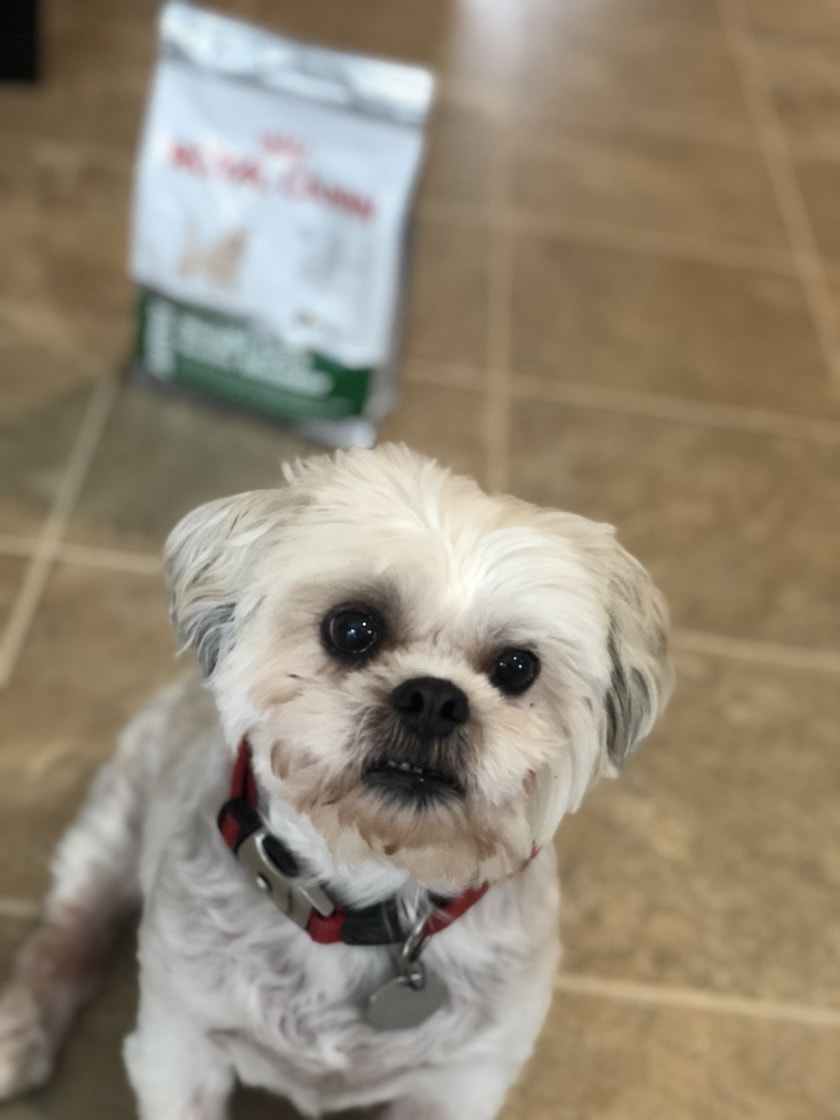 He thinks you are pretty darn special. Even when you forget to leave the light on for him.
He'd stay in bed with you all day if you let him.
He's there to greet you when you wake up and after the longest, most terrible-awful-no-good-very-bad-day. He greets you just like hi did on that very first Christmas morning.
And, you know what? He's there to celebrate when your day is the very best.
How do you repay him? You spoil him.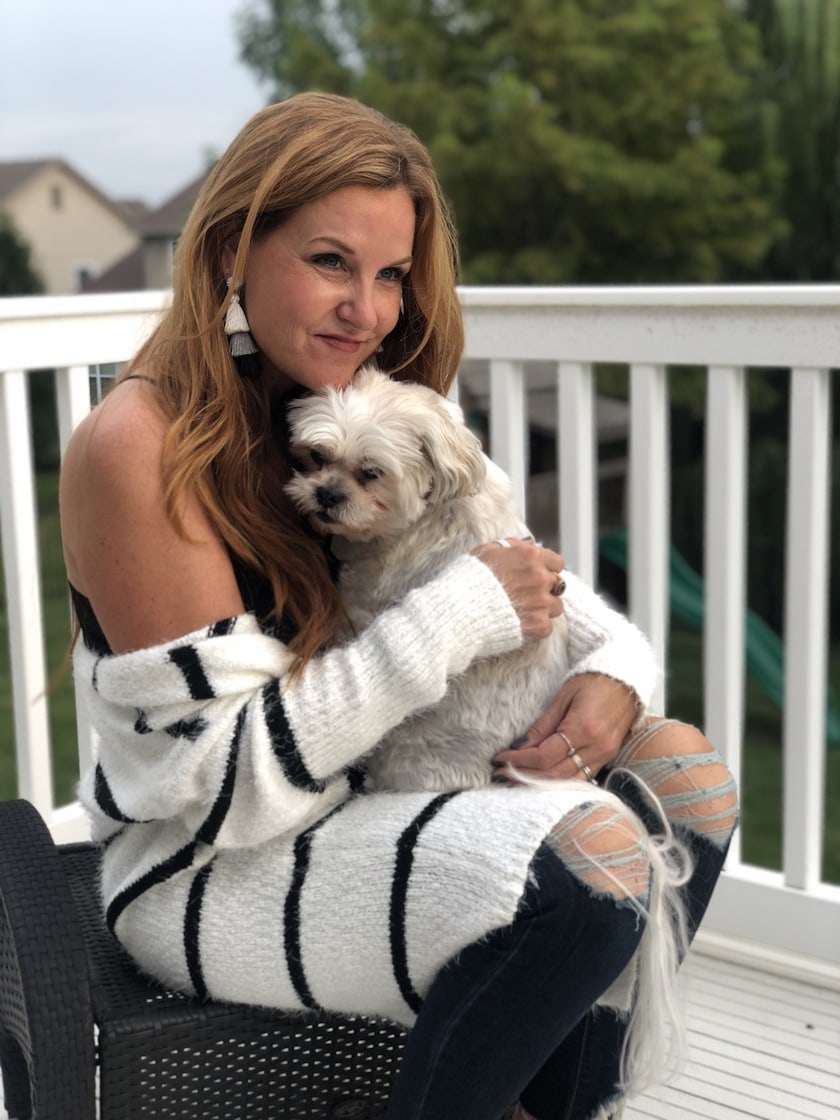 You take him on walks. You talk to him as you wander from room to room. You rub his belly. You snuggle as you fall asleep. You give him treats. Sometimes, a few too many.
And then you take him to your trusted vet….and she tells you…he's a touch overweight. What's a loving four-legged parent to do? I'd love to tell you this exact scenario didn't present itself to our clan, but it seems as though we loved Shortstop a little too much. Or rather, we weren't paying just the right kind of attention to keep him at his healthy best.
Fortunately, I'm grateful to have a long term partnership with my good friends at Royal Canin. Not only can I call them about finding the best diet for Shortstop when he's overweight, but I wanted to share how they can help you to choose the very best diet for your favorite pup.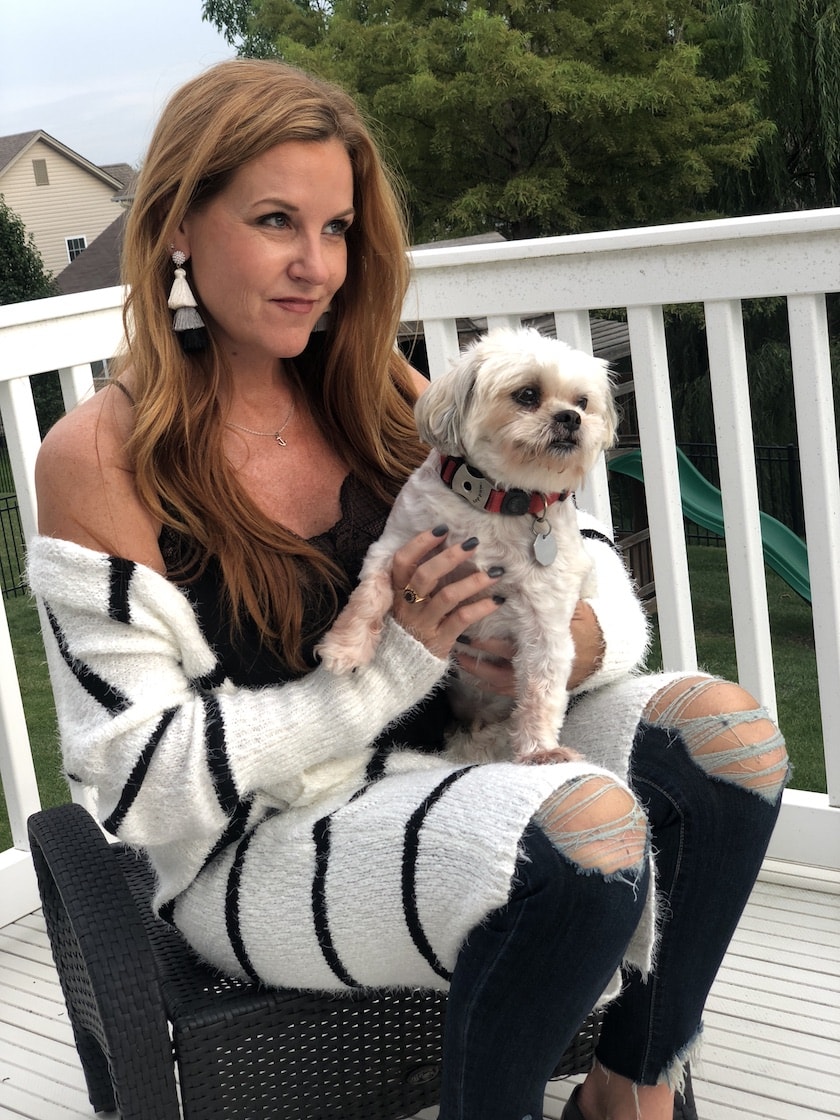 It's simple. Did you know that Royal Canin has a 1-800 number manned by certified vet technicians who are able to answer your specific food and health questions? It is magic.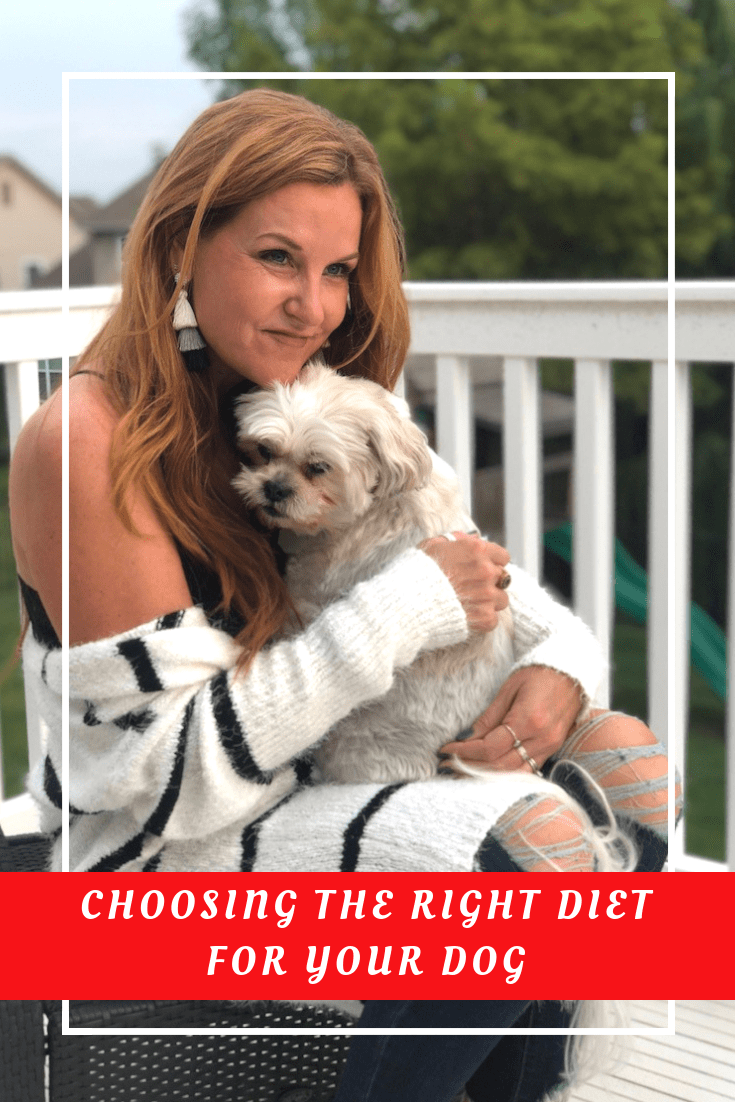 You likely know they have breed specific diets, but we learned (by trial and error – and by calling the line) that the breed lines of food are truly for purebred dogs. Shortstop – for all of his amazing qualities – is NOT a purebred dog. He is a mix of Shitzu and Maltese. As the breed specific formulas are manufactured (the science is brilliant!) to benefit everything that is unique about that breed – it may not benefit the mixture. And this is what we found.
I would first recommend you consult with your veterinarian or call the line for your own advice, but would love to share what I learned.
Your Royal Canin Vet Tech is going to ask about your breed, sensitivities, age, size and any special needs your pup may have.
If you have a pure bred, healthy pet – within weight range and one who has no issues (skin sensitivity, etc) – the best bet is for them to be on a Royal Canin Breed Health Nutrition….and that will then be based on their size and life stage.
From there, your technician might guide you to Weight Care or to Royal Canin's Care Line.
The beauty of all of this is that Royal Canin always recommends you do this in partnership with your veterinarian. If your vet is not a current Royal Canin Partner, you can still order their food, or you can find a local vet that does partner with the brand. Royal Canin believes very strongly in the relationship between the family, the vet and the nutrition the animal is receiving.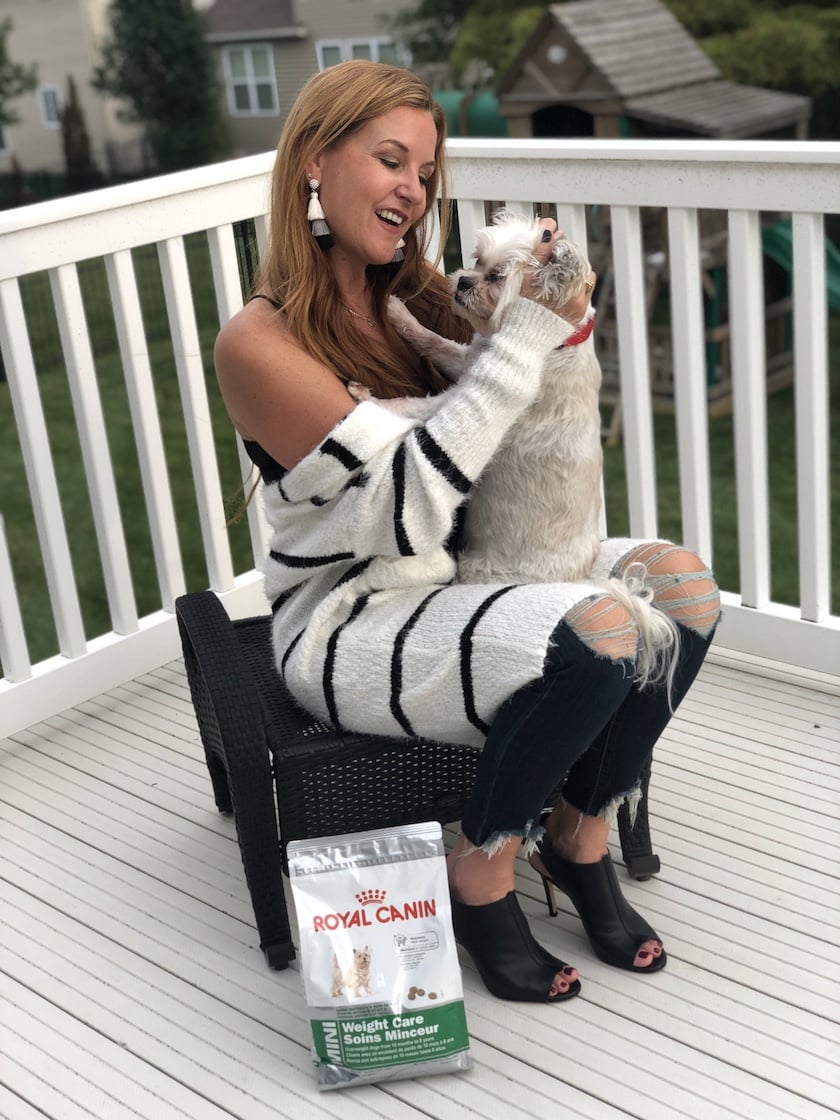 I will personally testify to the difference we have seen in Shortstop. Six months ago, our little buddy was truly struggling to move from a sitting or lying down position into a stand, as his back hind quarters felt a bit heavy. Our vet told us he was overweight. We 'jokingly' referred to him as 'portly'….but he is grabbing some of his youth back day by day. Yes, the kids are walking him more frequently, but his Weight Care Diet is definitely making a difference.
Our eight year old 'puppy' is looking and feeling more the part of family puppy every single day.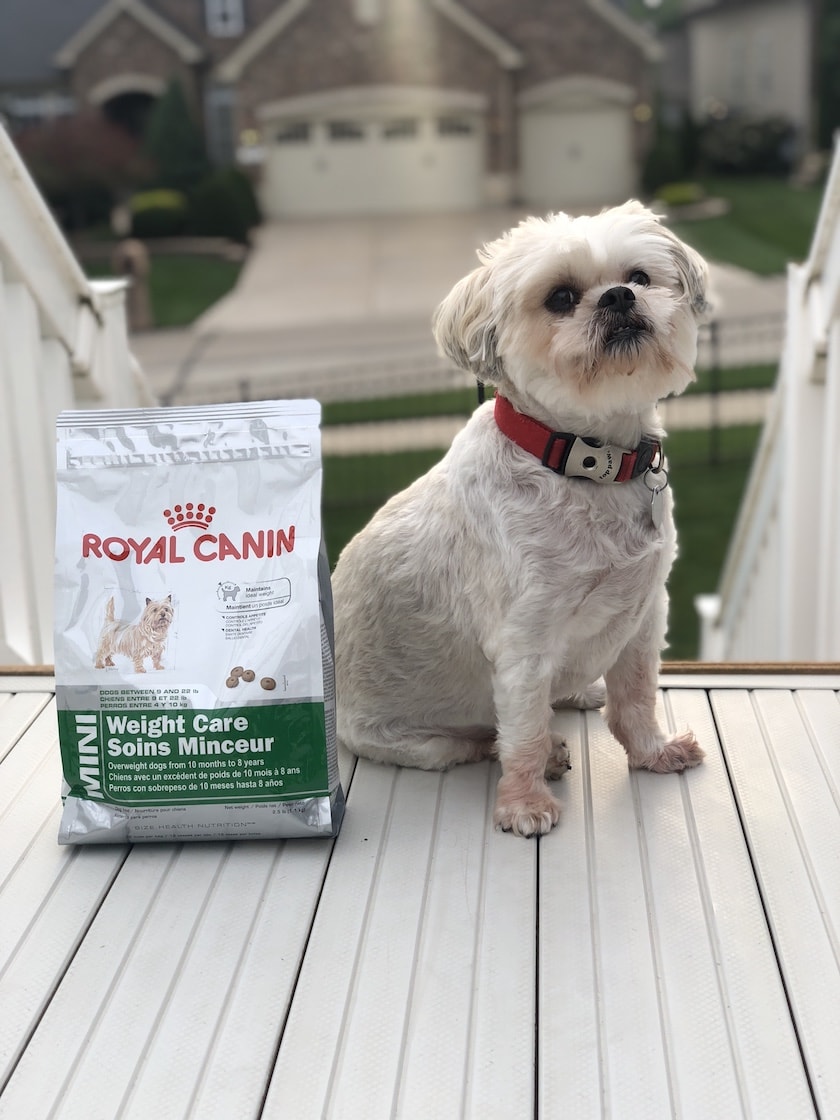 Whether your favorite four-legged family friend has a special need or not, I'd suggest giving Royal Canin a call to make sure you are giving them the opportunity to live their best healthy life. The science within Royal Canin's food is catered specifically for your dog's or cat's needs.
Good luck!
P.S. If it is still warm in your part of the world? Here are a few tips to keep your pup safe in the heat.
Disclosure: I have long been grateful to partner with Royal Canin, especially as their day-to-day work keeps our pets healthy. And naturally, I so love to see Shortstop thriving with their food. As always, all thoughts and opinions are mine and mine alone.