When it comes to planning family activities, it can be a challenge to find something that everyone will enjoy. In addition, most parents hope to find games, events and outings that are not only fun but also, constructive. Trying to stick to a budget adds yet another challenge. To make the planning process easier, we put together a list of activities that are kid-friendly and mother approved. These fun, budget-friendly family activities will break the monotony without breaking the bank.
9 Budget-Friendly Family Activities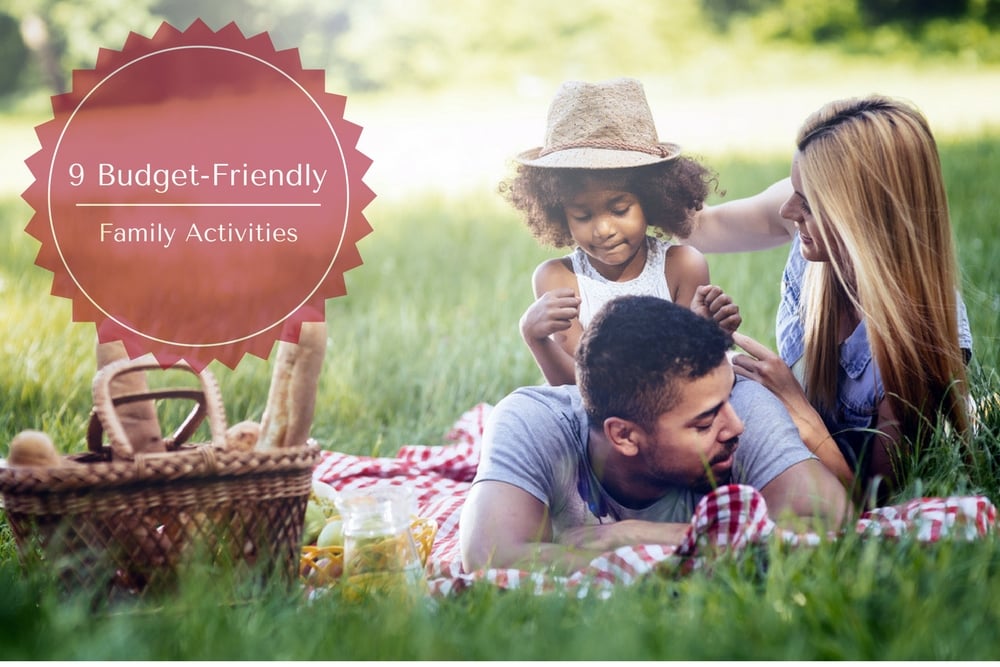 Ideas for Going Out
You don't have to max out your monthly savings to take your family out for a good time.
Plan a Family Picnic
Grab some blankets or lawn chairs and pack up a cooler with some sandwiches and your favorite snacks. You can have a picnic anywhere: at the park, at the beach, even in your own backyard! A picnic gives you a chance to spend quality time with the family and enjoy some fresh air. Bring a beach ball, football or Frisbee and play some outdoor, after-lunch games.
Volunteer
When you do volunteer projects as a family, you can spend time together and help those in need. Besides helping other people, organizations and/or animals, volunteering can help kids make new friends, build confidence and self-esteem, fight boredom and relieve stress. Volunteering can also be a great way for your children to learn new skills. The key is to find activities kids enjoy so they will look forward to the project instead of thinking of it as a commitment.
Visit a Museum, Cultural Center or Science Center
Your kids will love exploring art, artifacts, history and creation at a science center or museum. These places are usually nice and cool inside which makes them perfect for a hot summer day. You can walk around the museum with your family and talk about all of the cool things that you see. Check the websites for your local museums for discounted rates and make sure to check with your child's teacher before you go; education professionals can get discounts and freebies on various venues and may be able to help you get cheaper admission.
Find Community Events
Going to the movies as a family can add up, quick, but chances are there are events and shows at local theaters, schools and community centers. Community events allow you to introduce your children to the arts without spending a fortune on tickets.
Ideas for Staying Home
Who says you need to go out to have a good time? Here are five fun, constructive activities you can do at home.
Have a Movie Night at Home
Remember, you can also find movies to stream on Netflix and Amazon, and don't forget YouTube. You can find all sorts of interesting entertaining channels with videos about fast cars, animals, science, silly songs and more! Just make sure you screen the videos first or have your parental controls setup on your Internet browser.
Let the Games Begin
Find a family-friendly game and enjoy some good-spirited competition. Games can be fantastic educational tools to teach kids skills like memory, comprehension, following directions and sportsmanship. Play your favorite game or check out 15 engaging board games for family night.
Get Crafty
When it comes to art projects, there's no limit to what you can do. You can control the budget and decide which materials to use. You can find low-priced items like construction paper, watercolors, crayons, colored pencils and more. Paint or draw, make your own musical instrument or
try a family art project
.
Do a Puzzle
Putting together a puzzle requires patience and teamwork; two traits all kids should have. There are puzzles for all different age groups so you can find one that will work for your family. If you want to show off your handiwork, you can glue the pieces together when you're done and hang it on the wall.
Cook or Bake
Cooking as a family is fun, not to mention, delicious! When you work together in the kitchen, you can teach your kids about measurement, following directions, and basic cooking skills. Find a recipe that gets the whole family excited and make the meal, snack or dessert together. Bon appetit!
What are your favorite budget-friendly family activities? Let us know in the comments below!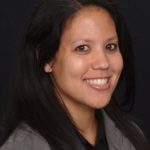 Maile Proctor is a professional blogger and content editor. She writes articles on lifestyle and family, fitness and health, education, how-to and more. She earned her Bachelor's in Broadcast Journalism from Chapman University. When she's not writing, she enjoys hiking in San Diego, California.