I can't pretend to be a gourmet chef, but what I am is a mother who loves to feed her family amazing, delicious food.  My brother is the true chef in the family, having spent the past 20+ years in New York City as the Executive Chef or Sous Chef of one extraordinary restaurant or another. While I don't claim his talent, I do have a similar desire to please the people I'm feeding – especially around the holidays.
There is something magical about having people in your home and knowing they are being both loved and well-fed. Add the option to do it easily AND make it look as though I did get a bit of my brother's flair? I'm ALL IN.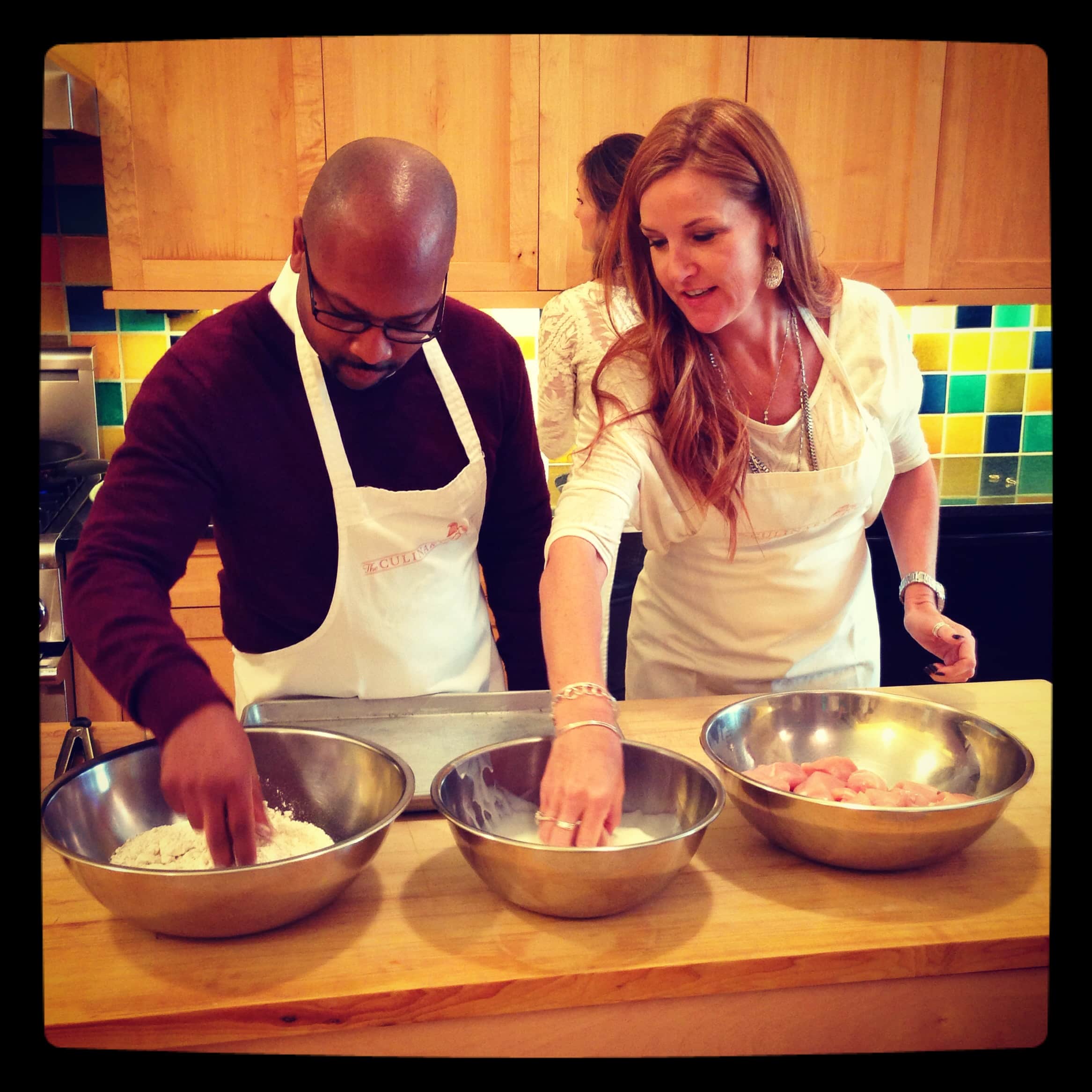 Recently I was in New York City with Kellogg's celebrating the 100 Days out to Sochi – the Olympic Games in February. While we were there, we COOKED. Kellogg's is sponsoring some extraordinary athletes – you can view their personal Great Start Stories here….. and here…. and here.….oh and here. They will make you smile, feel a deep pride in your heart for this team and tear up at their hard work and sacrifice. (It is worth reminding you that each time you watch or share these stories – or even use the hashtag #GreatStarts, Kelloggs donates breakfast to a child in need….so, watch and share away!)
But back to the breakfast I made with the Kellogg's team and the one YOU are going to make….
Chicken and Waffles.
We made this meal in less than 20 minutes. And I just might have filled my belly with them.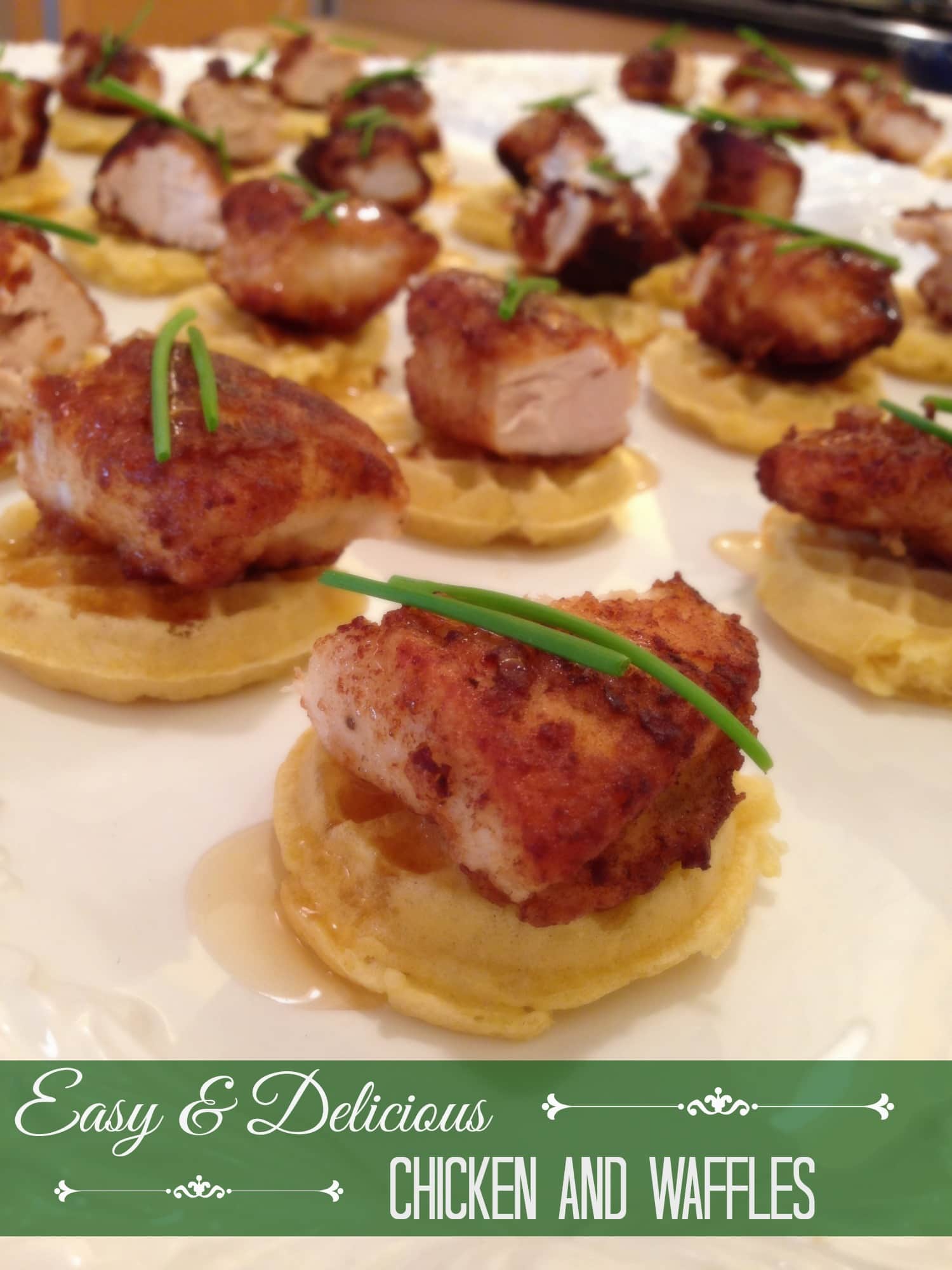 Chicken and Waffles
Ingredients

Flour
Pepper
Boneless Chicken Breasts (I would use 4-5 for my family)
Milk
Kellogg's® Eggo® Minis Homestyle Waffles
Honey
Chopped Fresh Chives (optional – but so lovely, right?)
Directions
On a plate or shallow dish, combine flour and pepper. Dip each piece of chicken in milk and then in the flour mixture, fully coating all sides. Heat a teaspoon of oil in a nonstick skillet over medium heat. Cook chicken for 3-5 minutes turning until brown on all sides and chicken is no longer pink in the middle.
Prepare Kellogg's® Eggo® Mini Waffles according to package instructions.
Once chicken is fully cooked, slice into small pieces, lay on top of waffle, drizzle with honey and top with chives (if so desired).
And then?
ENJOY every last bite.
Disclosure: I am proud to be working with Kellogg's on the Olympic #GreatStarts campaign and others.  As always all thoughts and opinions shared are my own.