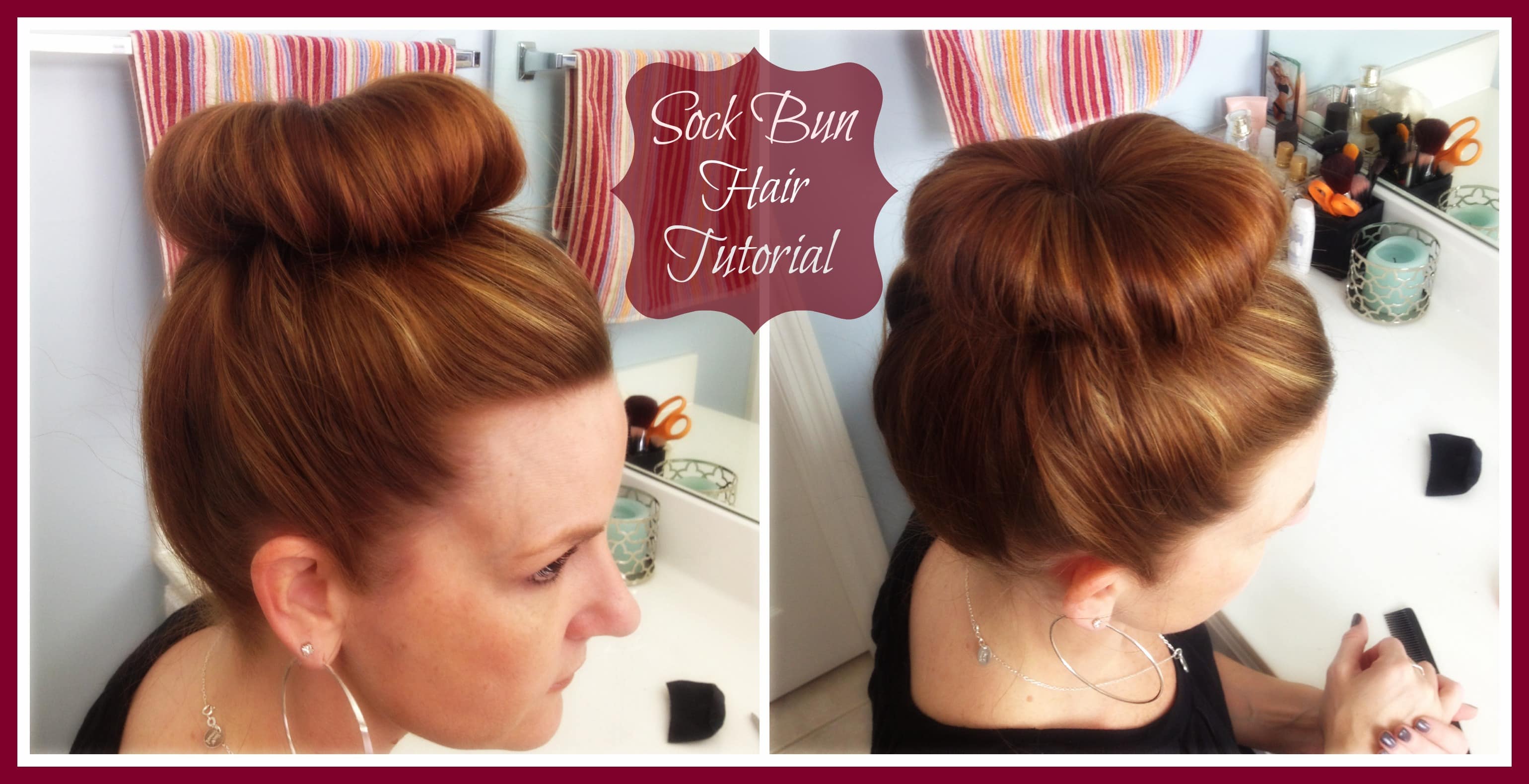 I've been fascinated for quite some time by women with these perfect buns on top of their heads – only to discover it is a 'sock bun'. What is a 'sock bun' you ask? Your hair (or mine) wrapped around a sock to give your hair a truly perfect bun shape on the top – or side – or back – of your head.  It is amazing.  As someone with long hair…. and a girl who has been traditionally hair-style-challenged – I've been amazed at how expertly coiffed these styles always appeared.  I couldn't imagine that everyone was seeing a stylist before heading out.
Turns out, they aren't. They are doing it on their very own. And now I am too. And so can you.
I've shared that I am branching out when it comes to what to do with my hair.  If I'm honest, there are, quite simply, days when I just don't want to mess with my hair, but I do want still want to appear put-together.  My hair has been long for years – in fact… ever since I stopped doing television when I had to have my 'anchor bob' hair (it still gives me nightmares).
If you've ever met me in person, you likely have seen my hair in one of the two styles I typically wear it – bone straight or with a slight beachy wave.  Ta-da!  The basic me and the fancy me.  Not very impressive, right?
But this?  This sock bun?  It was simply too much fun NOT to do!  Enjoy!
What do you think? Have you done a sock bun before or would you be willing to try it now?  And you know I'm always looking for new options to try…. so hit me with suggestions if you think there is a style I could pull off.
This video is part of my 'Keeping Style in Your Life' Series…  I've loved focusing on everything from organization to favorite food to easy hairstyles and wine.