For the past two months, I've stood in my closet and wondered what on earth I would be wearing if I didn't have that one dress.
You know the one you fell in love with, purchased, and have worn at least twelve times in the past month? The dress all of your people know when you simply say, "I'll be wearing my favorite."
It's not a dress. But THE dress.
Now, for you, it could be the softest pair of jeans you've ever slid into, or that perfect off-the-shoulder number that makes you feel like all is right in the world. But I suspect you have something – a staple – you reach for over and over again.
This is my staple. My favorite. My 'yes-I'm-wearing-it-again'.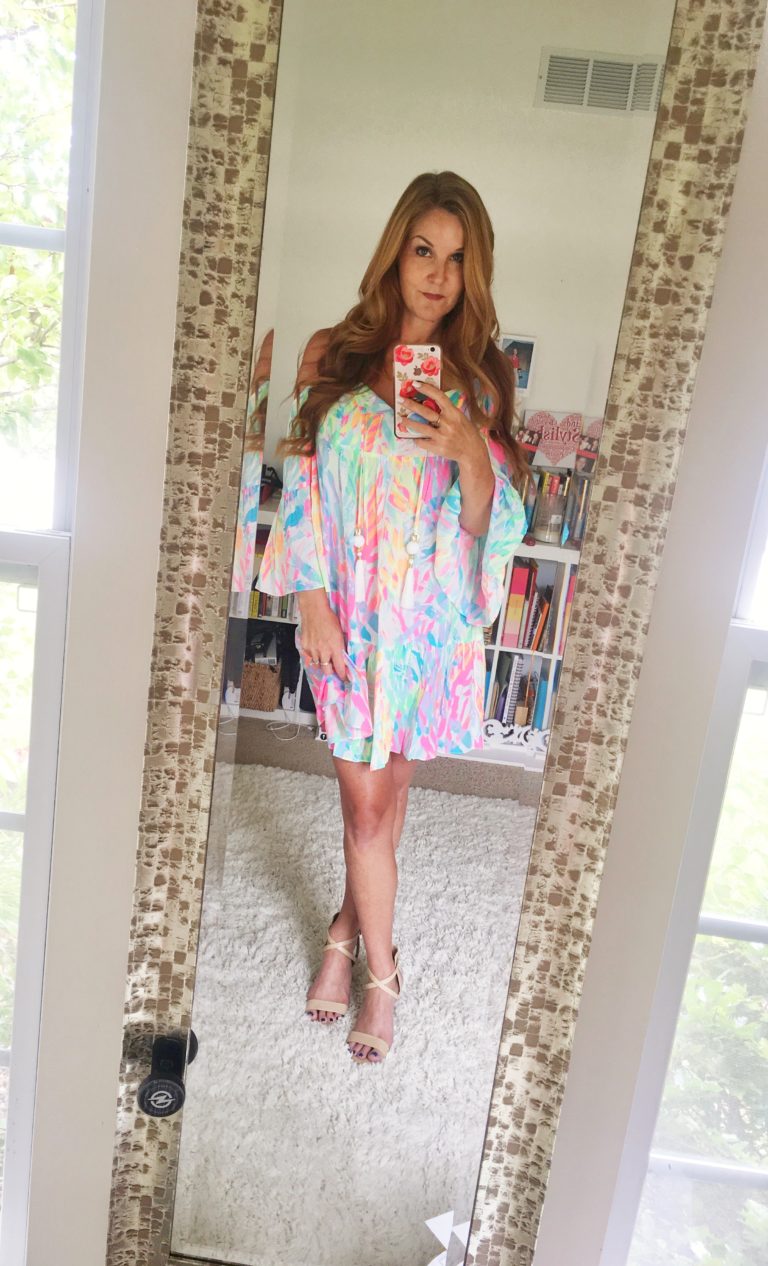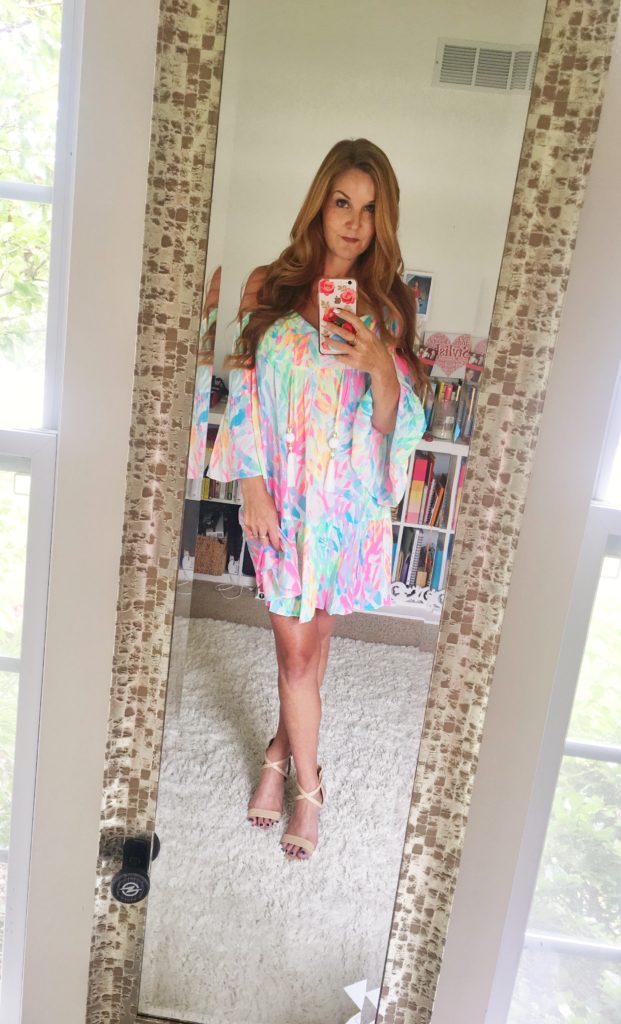 I would like to tell you it is simply that it uniquely fits my constant "I-wish-I-was-at-the-beach-or-on-the-water' vibe…and yes, truly to Lilly Pulitzer's style, it absolutely does. But it is also the vibrance, the comfort and how I feel when I wear it.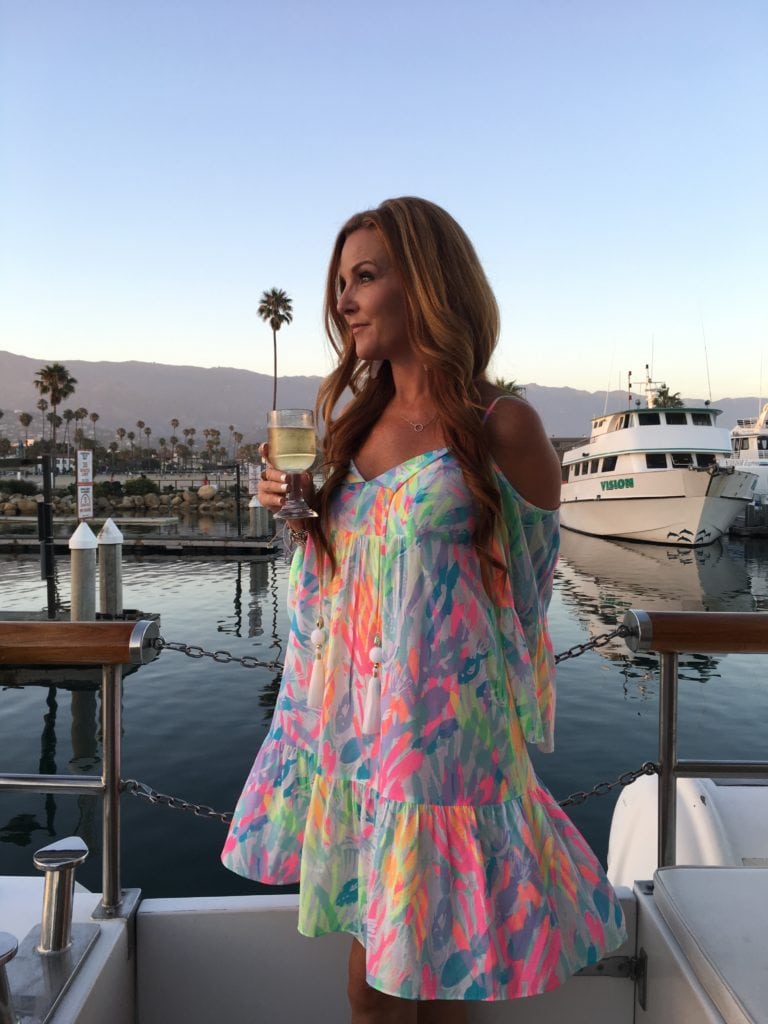 The very best clothes are the ones that make you feel as though you can conquer – and run – the world. And, in my case – in this Allana cold shoulder – I'm feeling both AND doing it in heels. And sometimes with champagne.
My friend Jeff told me that it photographs beautifully. He snapped the below photo. I admit…I agree.
So, I decided to wear it for our annual family photos with flytographer.…and I chose outfits for my family that would be the ideal photographic complement. (This is a serious endeavor for me….choosing what to wear in family photos…)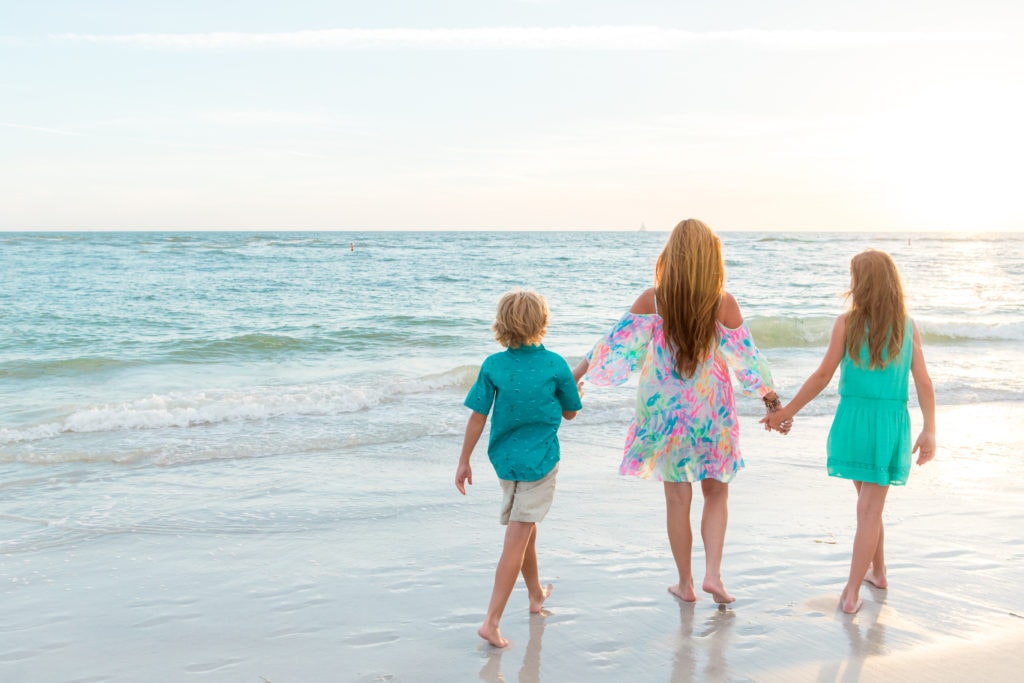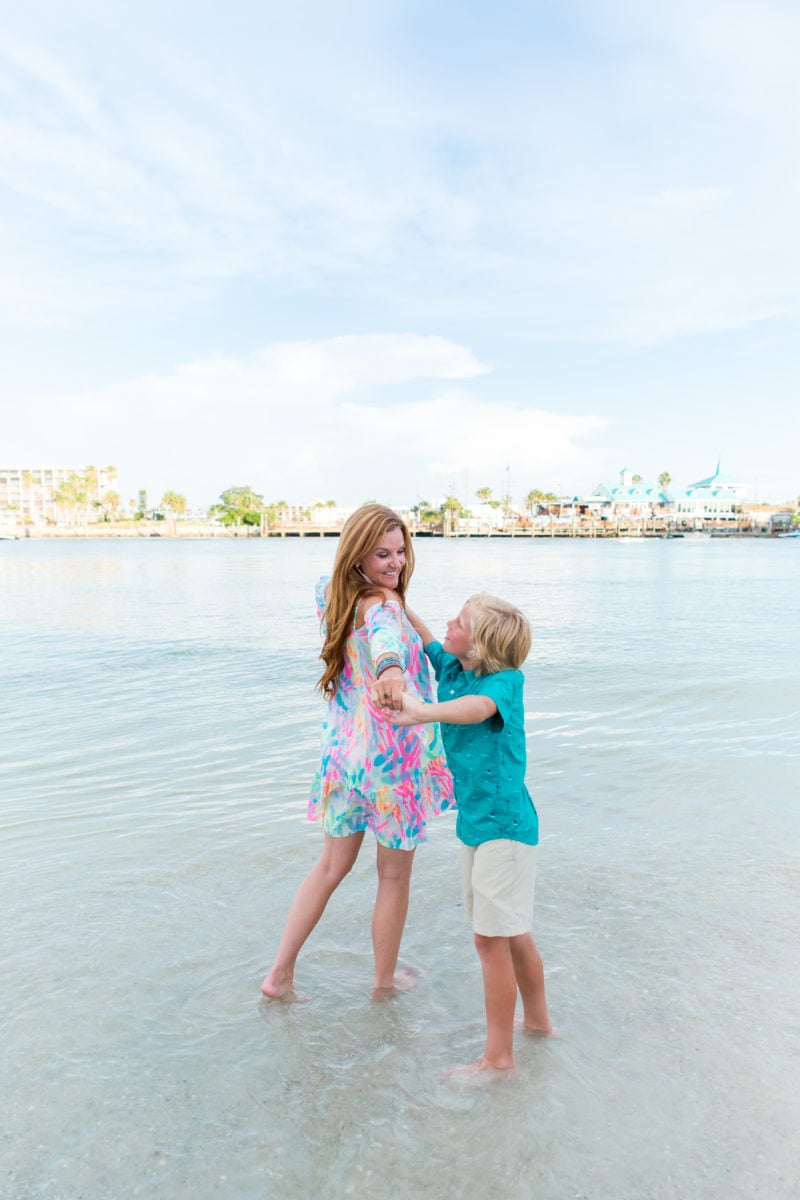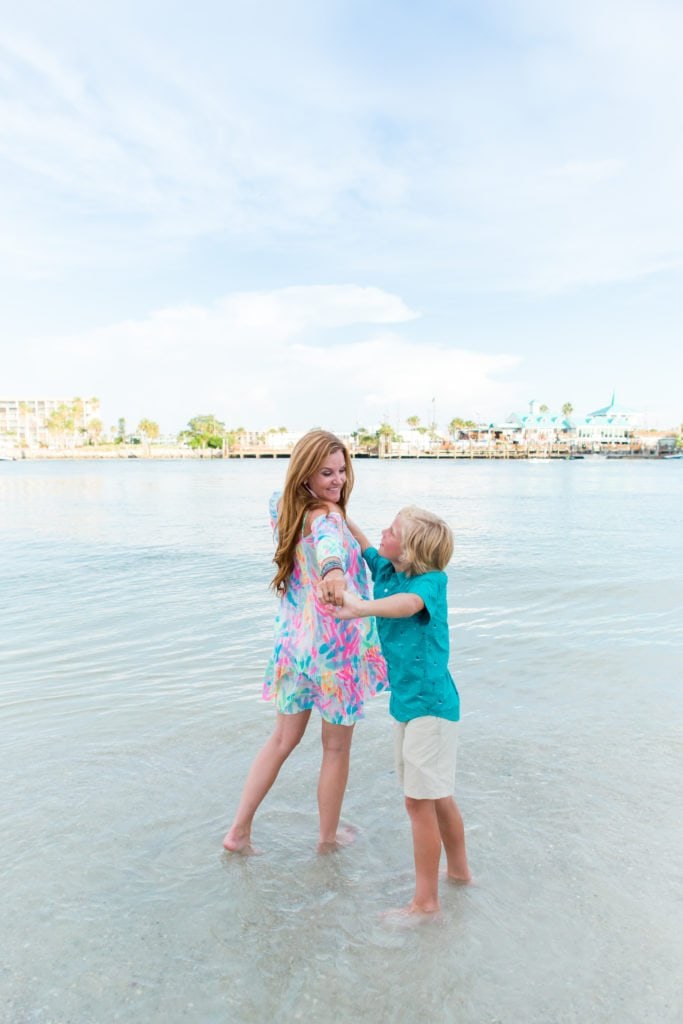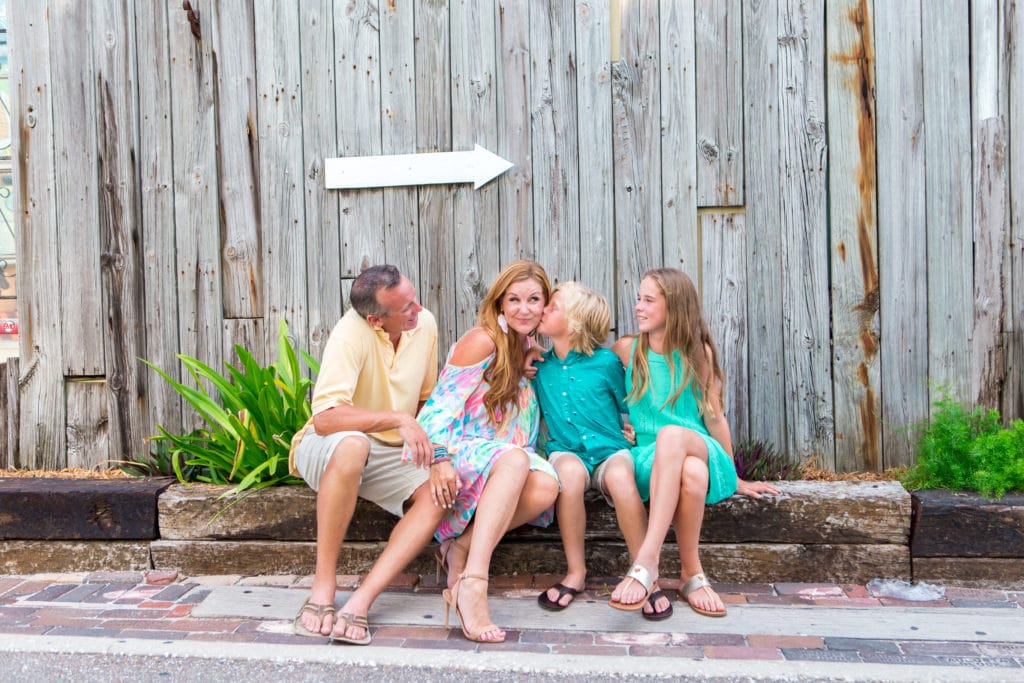 The light and color, the beachy, tropical feel, the move of the fabric…the happy this one dress has given me. I think it is clear in every photo.
Admittedly, my favorite is hard to find now that summer is moving in to fall, but there is the girl's version.  I did seek out a few I feel have the same vibe.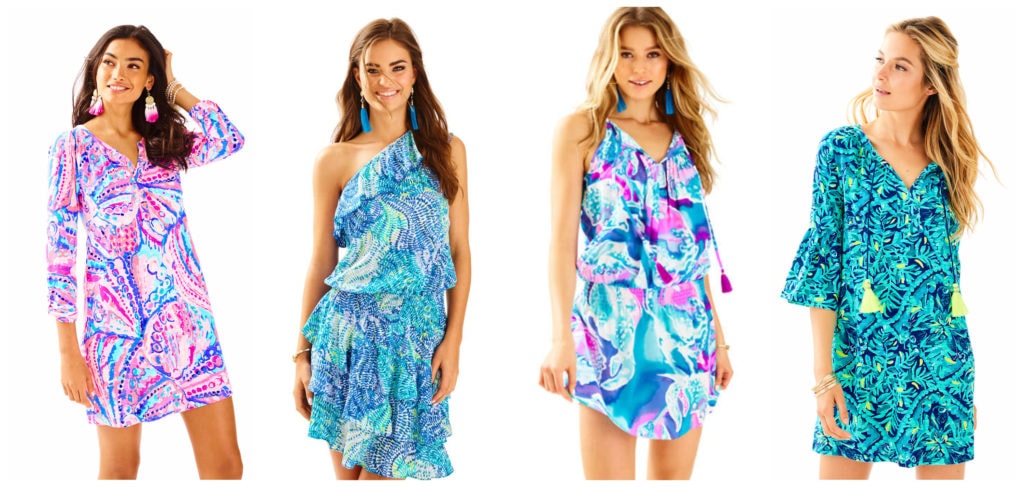 The Essie Sleeved Dress //The Peighton One Shoulder Dress // The Minda Silk Dress // The Del Lago Tunic Dress //
Depending on your preference of bright colors, off the shoulder, spaghetti straps, or the tunic took…it is easy to find a new favorite (I'm in love with the Peighton!) that makes you feel as we always should – ready to take on the world.
Happy Shopping.