I admit, this is a hard one to write.
I have been resisting it for too long. Two years too long?
For some reason, I'm confident you know bits and pieces – that is, if we are connected in any capacity on social beyond this site.
You see – almost two years to the day – I lost my mind online.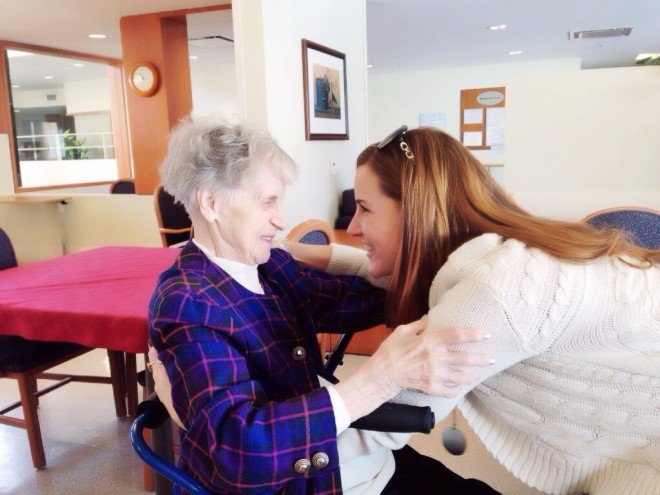 Late on a Thursday night, one week after my sweet
Grammie turned 104 years old
….my dad called me to say, "
D…. Grams isn't doing well. My passport is expired. We don't want her to die alone. Can you go to be with her
?"
My then 104 year old grandmother – Grammie – had been 'not doing well' more times than I could count in her 95+ years, but, DAMN – she always bounced back like the incredibly tough  5'0 power of goodness I'd always known.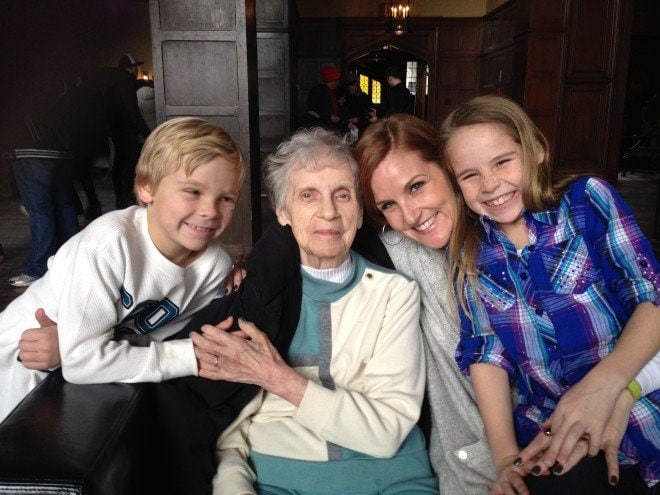 And yet, I didn't hesitate.
And my amazing community online came with me – offering me the comfort I so desperately needed- thank you.
I left first thing the next morning. My travel was punctuated by texts from my parents:
"D…her heart rate is increasing – it can't stay at that rate for long."
"D….we hope you make it."
I bored my flight mates with teary hopes I'd make it on time….and, I must admit, I didn't predict the outcome – I probably wasn't willing to believe it possible.
But I collapsed into my seat as we landed and my texts began to arrive.
"D….we're sorry….Grams is an angel."
She died twenty minutes before my delayed flight landed.
My parents next text, "D….not to pressure you, but….are you planning to go to see her? Legally, the nursing home can only keep her for a few hours."
God love the guy next to me, the flight attendants from Delta who guided a shell of me through immigration and every person who let me in front of them in the taxi line so I could get to her. (The Uber driver hung up on me when I was struggling to figure out where to meet him.)
Of course I went to her.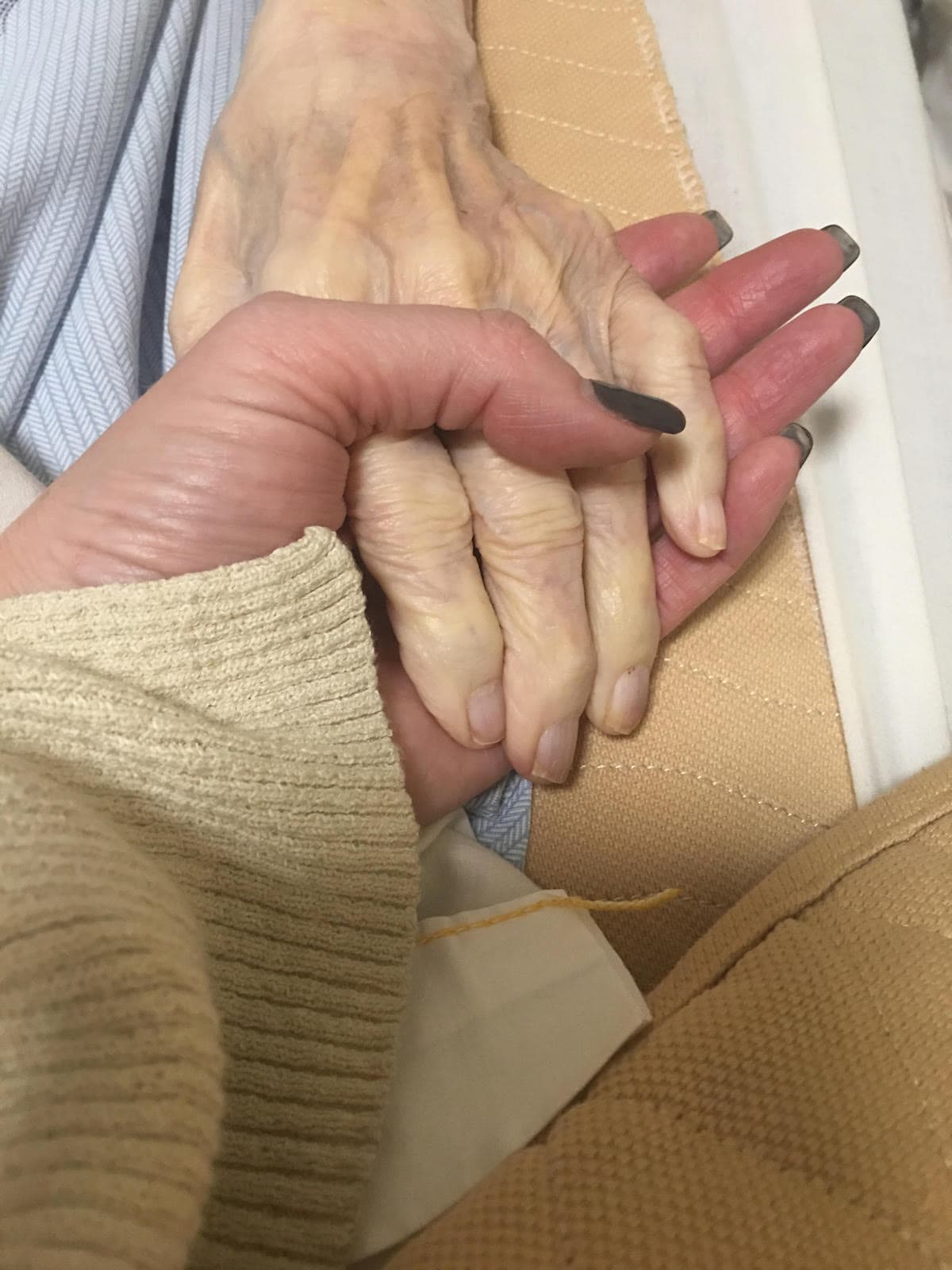 I sat with her. I held her hand. I laid my head by her and told her how sorry I was that I hadn't made it on time….that I wasn't THERE to hold her as she left. I wandered around her room and saw the pictures that reminded her just how loved she was.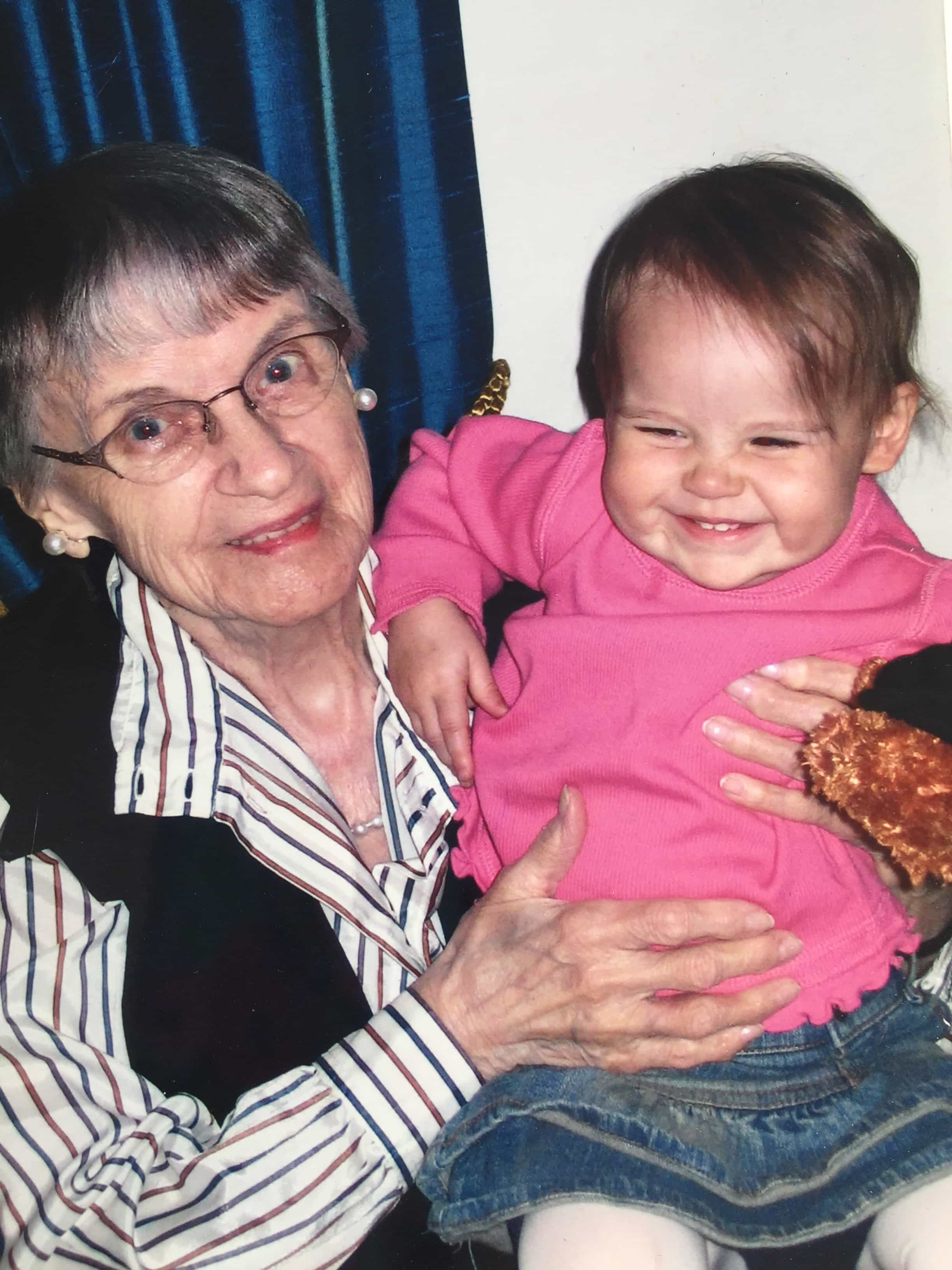 I will always be broken knowing I didn't make it on time.
A very wise woman said to me, "prepare to be lonely….you have just lost the strongest woman in your family. It will be a while before you are able to embrace the shoes you need to fill to teach your daughter that same heart and strength of character."
I'm two years in…. and I'm still lonely.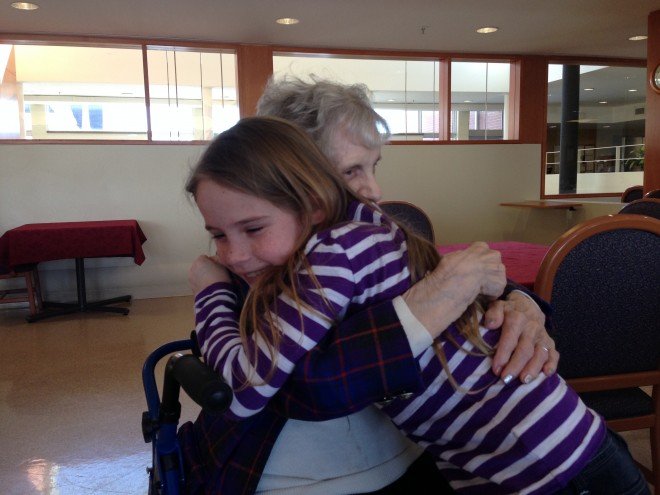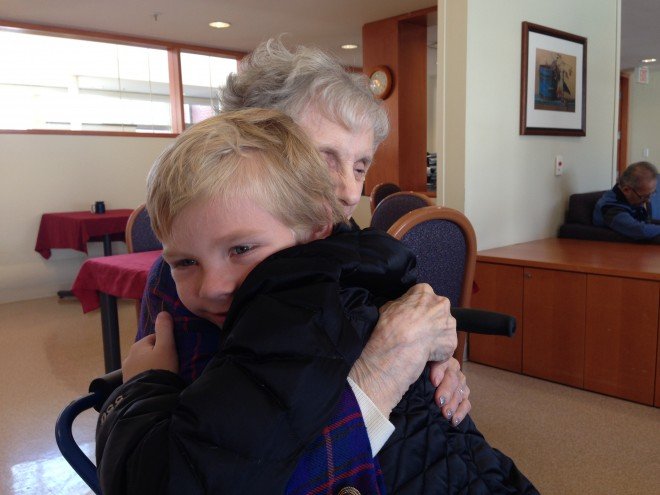 My entire childhood – she lived with us for three months over the summer and one month at Christmas. A full 25% of my life included her beautiful presence.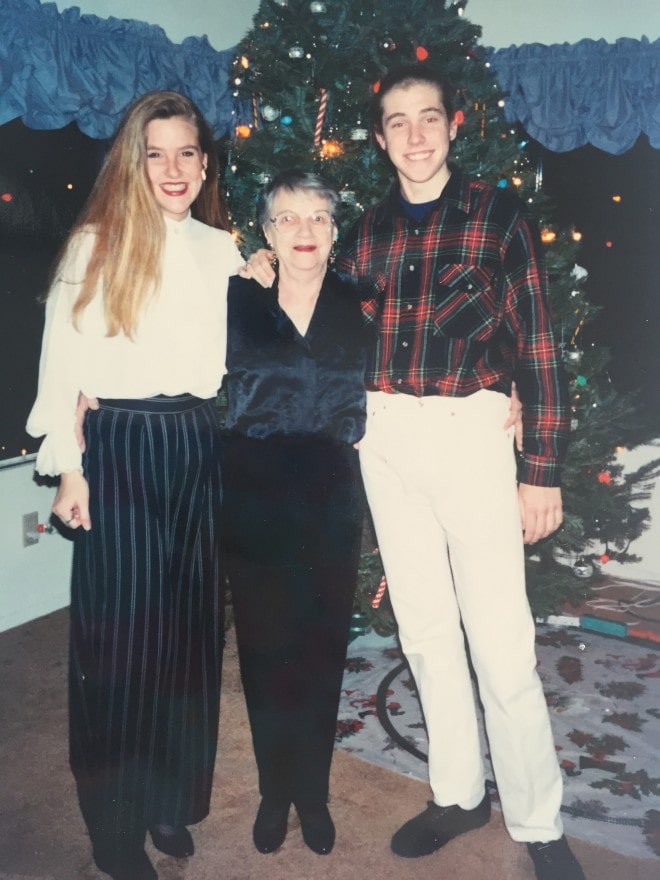 Though I was robbed of her final years by Alzheimer's …. I will always remember her light, her wit, her sense of humor and how my kids will know her as G.G…..a loving great-grandmother who giggled with them, made faces and embraced them as the small people they were when we visited to celebrate her 102nd birthday.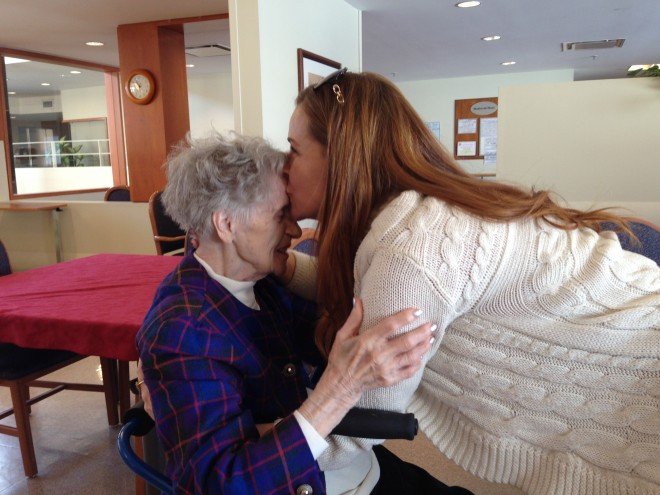 730 days in….and you are still the strongest woman I have known. I hope, every day, that I can live up to the example you set and that I can pass it on to my girl.
Grammie – I love you. I miss you.